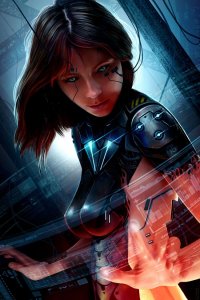 The Murrstress
Original poster
Roleplay Invitations

One on One Roleplays
Posting Speed

Several Posts a Day, A Few Posts A Day
Writing Levels

Adept, Advanced, Prestige, Douche, Adaptable
Genders You Prefer Playing

No Preferences
Playing Style- Passive or Aggressive

I'm fine with doing both, but it depends on the situation and how comfortable I am with the RP, plot, or subject matter of the RP.
Favorite Genres

Scifi, Fantasy, Modern, Magical, Horror, Noir, apocalyptic, Grimdark, yaoi, yuri, anything really.
Genre You DON'T Like

Uhhh..... That's hard.

It happened moments ago, and I'm still in shock.
I was finishing up a picture and I reached for E21 to color in the skin tone..... I use it the most, it's a very versatile color.
I opened the cap... and the brush tip fell out... Dried. Stiff. Like a body in rigor mortis.
I tried everything I could. I put the tip back in after soaking it for a moment in water, to try and soften it. Then in an more alcohol-based concoction, which I thought might work, because they're alcohol based markers.
But nothing I tried worked. So I sit here with an unfinished picture, and a dried, dead marker.
RIP BABY! I LOVED YOU! I WILL NEVER STOP LOVING YOU!
RIP
Here lies E21
Marker of TK & a close tone to E14 (Skin White)
August 4, 2010