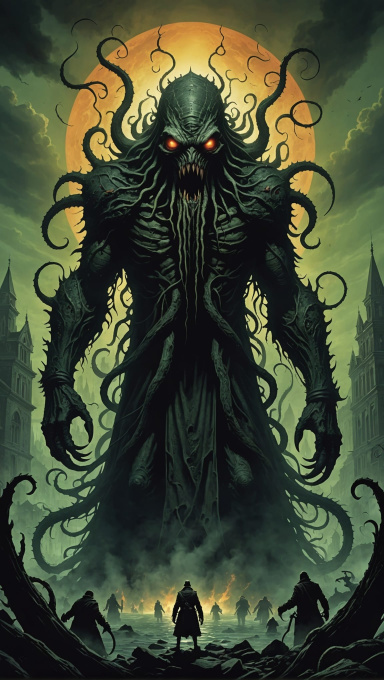 Waiting for Wit
Original poster
SECURITY DEPARTMENT
Invitation Status

Looking for partners
Posting Speed

1-3 posts per day
Multiple posts per week
One post per week
Slow As Molasses
Online Availability

On fairly regularly, every day. I'll notice a PM almost immediately. Replies come randomly.
Writing Levels

Adept
Advanced
Preferred Character Gender

Primarily Prefer Male
No Preferences
Genres

High fantasy is my personal favorite, followed closely by modern fantasy and post-apocalyptic, but I can happily play in any genre if the plot is good enough.

[spoili]
"Theirs not to reason why,
Theirs but to do and die."
―
Alfred Lord Tennyson
​
-------​
What started as a silly plot line with throwaway characters to keep DotCom entertained over the weekend quickly transformed into one of the most heartfelt and natural roleplays ever written by the pair, who have tackled well over 8 different roleplays in their partnership.
Nearly 100,000 words, written over the course of 37 days, To Do and Die tells the story of Jack Coulson and Andrew Kreuger, two former marines who each faced a different kind of hell, and survived a different kind of battlefield.
Plot Summary:​
When Andy finds himself on the hit list of a gang of for-hire criminals, he never dreams that one of those people sent to kill him would be his former best friend, Jack, a man who's body he buried, and who has been dead for well over a year.
But Andy soon comes to learn that his friend did not somehow miraculously survive, but was rather the subject of horrific experiments, which transformed him into something not quite human. Experiments Andy had discovered buried in the depths of his Military Contractor company, CERT.
An ultimately optimistic story, despite it's many dark periods, To Do and Die is a story of friendship and revenge, of spiraling to the very edge of what it means to be human, and coming back again.[/spoili]
The barrel of the gun was cool in his hands, and in that moment it felt so cold that it might have sent shivers up his spine. He dismissed the sensation, dismissed the static buzz in his ear that accompanied any electronic device that drew too close to his head, whether people were speaking to him or not.
He dismissed it just like he had dismissed the scope that had been in the case of the sniper rifle he had been handed earlier that day by a woman in a pencil skirt, a woman who had also handed him an envelope with basic instructions.
Who he was going to meet. When. Where. Who he was going to kill.
Now all that was necessary was to wait. Wait for the target to walk into the vision of eyes that did not need a scope to hit a target from half a mile off. Whoever this target was, today he would take his last breath.
And the prisoner would be one step closer to freedom.
Last edited: