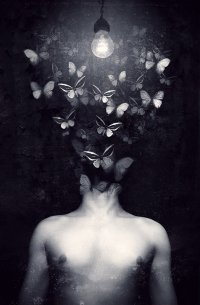 Anti-Hero
Original poster
FOLKLORE MEMBER
Genres

Magical, Fantasy, Supernatural, Sci Fi, Steam Punk, Noir, HORROR, and I'm willing to try Romance.
So, perusing through my old character sheets I found myself wondering how some of these delightful fellows would react to finding themselves knee deep in our reality. Would they cry? Break down? Shoot me to death for all the suffering I caused them in game? I started to build a list of who I would like to meet IRL and those who I wouldn't mind never seeing this side of reality...ever (For myriads of reasons)

So y'all

If you could bring one of your characters to this world, our reality, which one would you like to bring? Would you do it to save them from the world they are in? Would you do it just to be around them or psychotically imprison them in your basement? How would they react, you think, to our world with all its laws and reality and stuff?

Thoughts?

And while I'm on the subject...who WOULDN'T you want to see hereabouts...and why?