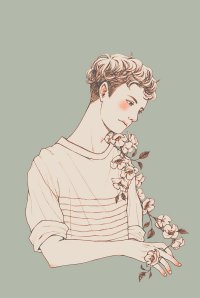 aesthetic: napping
Original poster
FOLKLORE MEMBER
Invitation Status
Posting Speed

One post per day
1-3 posts per week
Slow As Molasses
Writing Levels

Intermediate
Adept
Advanced
Genres

Scifi, Fan-based*, Modern, Fantasy (sometimes).
Theme song
☩ тнe coloυrғυl lιғe oғ drrr!! ☩
"The City That Nevers Sleep"
​
S T O R Y L I N E
Welcome to Ikebukuro, where you find color-coded gangs called the "Dollars" roaming and flying vending machines aimed at a man that always carry a seemingly-dangerous pocket knife. There's also the mysterious myth about a headless motorcyclist that drives through the street in the late evening that is never found to be speaking except to an eccentric doctor; nonverbally. But "crazy" hasn't exactly spread all the way, as you can spot a small group of cheeky highschoolers that radiates a sense of youthful aura.
But they are not the main characters of this particular story.
Two women has arrived to the wild urban jungle and it's either going to be a hellish-experience or their greatest times.
Midori Satou, a cheerful woman, visits the Walking Disaster Shizuo Heiwajima daily at work during his bartender days. They banter and reminisce, though despite of this; they aren't exactly close...yet. As the days goes by, will they form a bond and learn about each other's secrets? Or stay apart, keeping their distance?
Izaya Orihara is sadistic as always, and he found a new toy to play with. A clueless college student named Reika Akiba stumbled upon his presence and mistakened the man to be an actor she's a fan of. But instead of revealing his true identity, he decided to go along with it. How long will this charade last?
This will all unravel ... only in Ikebukuro.
​
M A I N C A S T
Midori Satou . . . played by @hikari
Shizuo Heiwajima . . . played by @senpai
Reika Akiba . . . played by @senpai
Izaya Orihara . . . played by @hikari
Last edited: