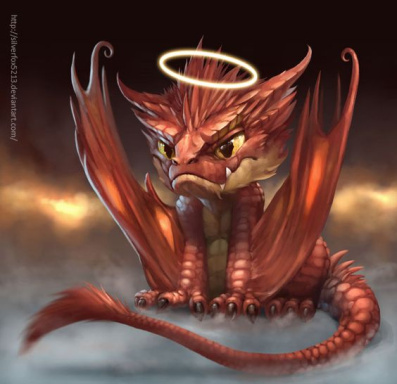 Edgeknight
Original poster
FOLKLORE MEMBER
Invitation Status

Looking for partners
Posting Speed

1-3 posts per day
One post per day
1-3 posts per week
One post per week
Slow As Molasses
Online Availability

Whenever I can get on.
Writing Levels

Intermediate
Adept
Advanced
Adaptable
Preferred Character Gender

Male
Female
Primarily Prefer Male
Genres

Fantasy, Comedy, Medieval, Romance, Sci-Fi, Modern
The fresh smell of cinnamon, freshly baked apple pies, pinecones, and alcohol all mixed together in a wondrous scent rush into your nose was you swing open a wooden door with a iron door knocker in the style of a lion's head. Oddly, the building seems gigantic compared to it's tiny appearance on the outside. Wooden tables crafted out of the finest local oaks are set in rows with four wooden chairs at each of them. There is a long bar and counter running down the wall to your right hand side. Behind the counter you see a man who, oddly enough, had a pair of bat wings and a feline tail, cleaning up some empty glasses and plates. Suddenly to the left of you, you hear a clear and strong voice. You turn to face the speaker, and notice a young woman with black cat ears and a long sweeping tail that flicked every now and then.
"Hello and welcome to Tilly's Tavern & Inn. You must be new here. I'm Aluro Tilling, the owner of this place. If you are looking to have a drink or fresh meal just sit down and a one of our workers will be sure to get your stomach filled, but if you are looking to stay a night or few in one of our rooms, please be sure to sign your name and the number of nights you shall be staying upon the chalk board over towards the staircase."
You glance over at the staircase toward the back left-hand corner and notice a large chalk board. At first you find it a bit childish, but then you notice that the pieces of chalk have a glowing aura around them and write on the board by themselves. Instantly you realize that it is a enchanted chalk board, one that keeps records and remembers the data forever even if the words are erased. You give a thankful nod to Aluro before doing whatever you need to have done; have a drink, enter your name on the board, or both.
|| TAVERN AND INN RULES ||
Fights are allowed in the tavern. However, they must be only fist fights. Weapons may be kept inside the building, but they must never be used against someone inside the building. The only exception is if the tavern is being robbed or if someone is trying to kill someone else. However, a dead person is still considered a missing person if no evidence is found!
The age limit for someone to drink is eighteen years of age. If someone gets a little too tipsy, they will be asked to not have another drink and go into one of the inn's rooms before they harm themselves or someone else!
Keep your passion in your pants in the tavern. If you gotta do that, then get a room.
All races are allowed and shall not get discriminated. Same goes with people of other religious views and sexualities!
Break it and you buy it. If you don't have enough money, then you damn well better get cleaning.
The rules do not apply outside the tavern and inn.

|| ROLEPLAY RULES ||
Please have decent grammar and spelling. No text talk unless your character is using a phone or something. No one-liners allowed! You must type at least six complete sentences in proper format!
Sex is not allowed to be typed out! Kissing? Okay. Hugging? Sure. Butt touching? That's pushing it a little, but maybe. Smexy fun time? Haha, hell no Sonny. Please keep your junk in your pants!
G-Modeling is not allowed. Auto-killing, auto-hitting, controlling characters, or putting them in situations that they cannot escape is not permitted. The only time this is allowed if when someone gets banned and I must kill off their character(s).
Any species is allowed. However, if I keep seeing people use the same type of race over and over again, such as vampires or werewolves, I will ask for people to tone it down some. Be unique!
Don't be a dick to others. Bullying people, not characters in the RP, will result in you automatically getting banned!
Killing is perfectly allowed as long as you get permission from the character's owner. Killing off your own character is fine as well and you don't need permission to do so!
|| ACCEPTED CHARACTERS ||
Annabet Tilling





Name:
Annabet Tilling

Nickname:
Tilly, if you call her Anna she'll kill you.

Gender:
Female

Species:
Neko

Age:
Unknown

Position at Tavern:
Owner and barista.

Personality:
Tilly is always in control when it comes to work. Chivalry is dead in her eyes, and if it wasn't, it wouldn't have lasted that long. She doesn't accept help from anyone. Especially guys. She is stubborn to a fault, which makes arguments with her agonizing. For an outsider, however, she is a hoot.
Witty remarks, a bit of flirtation, and a bit of secrecy make up the other part of the neko. She is highly observant of her surroundings, allowing her to see the screw ups of just about everyone in her tavern. She doesn't let anyone's blunders pass by without sufficient mockery. She likes to flirt, but it's never really serious. She isn't up for a solid, stable, long lasting relationship. She prefers those random one night flings, her perfect date being a lunch/dinner time meal and a good movie. Possibly a few beers afterwards, a kiss on the front porch, and then poof it's done.
Her past is a much more guarded subject. Especially since there were a few unsavory moments. She is the queen of casual redirection, walking away, faking phone calls, you name it, she's done it.

History:
Tilly is a neko. What most don't know is that she had nine lives. And she's died eight times. Dying fucking sucks. Every time she came back, it changed her a bit. Eye color, height, and most of all, personality. Memories from past lives are mostly forgotten, though they resurface from time to time.

Themesongs:
Sound Of Madness
Alicia Keys - It's On Again ft. Kendrick Lamar (Single Radio Edit)

Leone Kyvak





Name:
Leone Kyvak

Nickname:
Leo

Gender:
Male

Species:
Daemon-
A cousin of the variety of demon species. They possess bat wings and a feline tail, as well as a strong affinity to the magic known as hellsfire. It is a flame drawn from the soul of it's wielder, which reflects the soul's color.

Age:
Unknown

Position at Tavern:
Bartender

Personality:
Leone is a generally quiet kind of guy, though he likes a laugh every now and then. And at Tilly's, the laughs rarely come to an end. He takes a more laid back approach to making it through the workday. Whatever happens happens, no use getting hung up on it. This rather passive stance leads most to think that nothing gets under the bartender's skin. If only.
His temperament is a bit different with every person that he talks to. But if someone does push him to the boiling point, then it isn't pretty. Him blowing up on someone isn't a fun thing to witness. His combat skills have been well honed over the years, and restraint is a rather difficult thing for the daemon. Those who do manage to set him off don't often manage to tell the tale.
He is a very compassionate and loyal friend, always willing to lend a hand and listen to other people's problems.

History:
Doesn't talk about it.

Themesongs:
Que Sera Sera (Whatever Will Be, Will Be) - Cover
Don't Fear The Reaper

Arundinaera





Name: Arundinaera




No last name.





Nickname: Arun




Although he considers it lazy. He'd much rather have people call him by his full name.





Gender: Male




Trees have genders too.





Species: Sentient tree




Arun is a tree that through a not so intentional magic ritual became sentient and capable of motion.





Age: 41





Position at Tavern: Guest/Salesman




Although he has wares to sell, Arun probably wouldn't mind a drink.





Personality:


Arundinaera, thinking he is like any other plant, treats them like equals. While not exactly disrespecting animals and humans, or "meat creatures", he considers himself different from them, and prefers staying further away from any. Unless his trade requires contact.
His tone is polite and vague but expressionless, as it is created by wind. His general body language doesn't say much, and his voice may appear like reason enough not to talk to him to many. In any situation, whatever he may face, his tone and choice of words stays the same.
To many, he might come off as odd and delusional, certain that all plants are sentient as him. In a lack of a conventional brain, his thoughts are simple, and conclusions without factual background.



History:


Like many sexually reproducing trees, Arundinaera sprouted from the seed in a fruit. In the beginning of his life, he seemed to be growing up just like any other tree, until one stormy night. A few lightning strikes, some muttered curses, and there he was. Unsure about his position in everything, he made his way to a small, nearby village named Blen, in which he after lots of communication problems took on the job as cheesemaker. For a while he quietly made his cheese on the edge of Blen. While rarely speaking to anyone, he tends to have lengthy monologues with other trees.
Though recently business had been going slow. As a tree, he didn't need to pay for food, but with a business to call your own, costs come, and with only a small village as his only buyer, Arundinaera realized he had to travel. That's when he came upon Tilly's Inn and Tavern, hoping for the title as official supplier.



Themesongs:


None at the moment. Will update once I find a good one.

Chio Yamamoto






Name:
Chio Yamamoto「知生。山本」

Nickname:
Chi

Gender:


Female



Species:
Zenko Kitsune (Inari Foxes); basically it just means, she's the good one

Age:


She's actually fairly young. Only 467!



Position at Tavern:


Waitress



Personality:
Chio is in some ways young and immature, as she looks and acts like a mortal teen. She is slightly mischievous and naughty, slightly clumsy. There is an air about her that is melancholy and sad but those are only in certain days. Most days, she's happy, chirpy and all around good girl. She's curious though, her fatal flaw, constantly curious and loves tales of adventure. But she listens to orders well, and if she respects you, will follow you every where. But when her morals are put to the test (or if her loved ones are hurt), she'll show you why she's not someone to be trifled with. Also, she's deadly afraid of dogs.

History:
Chi was born to the two most noble Kitsune's in Inari's court. Her father; Gengoro, Inari's most trusted Messenger that helped farmers died due to an attack by a wild dog and her mother; Kojoro, Inari's personal maid retreated from the human world back to Inari's kingdom out of fear and bore her and her two siblings there. But as the eldest, she took up her father's place in the palace and was trained accordingly. In one of her visits to the human realm, she met a small human child alone in the woods crying, obviously lost. Only a pup herself, she stayed with the human child, despite the dangers of wild dogs. Not long, a band of adult humans found the crying child and ran before they could see her.

Time and time again, Chio found herself looking out for the human as the child grew into teenhood, then finally adulthood. By then, she had learned to shift into human form. They became fast friends. One day, Chio realized she was inlove with the human. Knowing the consequences of falling for a human, she stilled her tongue. The human fell inlove with one of the villagers and were wed soon after. She stayed friends, despite the pain seeing the human happy with another. The human had their first child but not soon after, fell sick. There was no cure. Except one. Chio, stole Inari's gourd of Rice Wine and asked the human to drink and was miraculously cured. Returning to Inari's palace, she was stripped of her position, her 3 tails torn from her body and cast out of service. She had lost much of her powers. When she visited her human, the human could no longer see her as anything but a fox. It was then, Chio fled. Reaching Tilly's tavern took many, many, many years, by then, she regained her ability to change forms. Knowing that time flowed differently in the mortal realm, Chio refuses to return. If only because she knew her human was gone.

Theme songs:
YOUTH by Troye Sivan
Mr Heartache by Sekai no Owari


Aria Tonelico





Name:
Aria Tonelico

Nickname:
N/A

Gender:
Female

Species:
Siren (Bird women that sat on rocks, singing their songs in order to lure sailors to their deaths.)

Age:
111

Position at Tavern:
Singer

Personality:
Aria is a cheerful kind of girl, using her songs to heal rather than hurt. She's generally friendly to whoever she meets, wanting to get to know the person in a calm type of manner. However, that doesn't mean she'll let men have their way with her, she can be pretty fierce and use a sharp screech to get them away from her. She's by no means a fighter, but she is pretty good when it comes to escaping. Due to her travelings from before, she's always curious and thirsty for knowledge about the outside world, no matter how bad or good the information is. She would've continued travelling if she hadn't seen how her songs helped the people that came to the tavern, so there she stayed. Because of her thirst for knowledge, she can be a bit gullible when it comes to learning other people's customs and them telling a lie. She's also really messy, whether it be through eating or just her room in general.

History:
Aria was born on an island filled with sirens and harpies, bird women that took what they wanted, when they wanted. She was always curious about the humans the bird women brought in for their kill, not understanding why they looked a bit like her and they had to eat something like them. The curiosity didn't leave her, until went on her first outing with the other fledgling harpies and sirens.
They were taught to sing when a ship was nearby and she saw, with wide eyes, the type of people humans were. Wanderers, sailors trying to make a living, and yet they had to drown and eat them? She still didn't get it until she got the first human to enter the water in her clutches. One look into his eyes and she didn't want to sing anymore, or eat for that matter.
She began asking the other bird women of the island about the outside world. Few had ventured outside of their island, but the ones that did told colorful stories of what they saw. Humans, other strange creatures too, they created this world where she could use her songs, not to hurt, but to heal. Making up her mind, she bid her family farewell and flew into the sky, searching for adventure.
She didn't know how long she traveled. Years? Decades? …Maybe even a century? She didn't know, but she eventually stumbled upon Tilly's Tavern, exhausted from running away from a particularly nasty group of caravanners. She was welcomed inside and, because she had no money to pay for the bill, had to earn her keep somehow. She became a performer there, a singer to be exact, and she's stayed there for quite a while.

Themesongs:
METHOD_HYMMELI/.


Mimoza Kimimella Nova





Name:
Mimoza Kimimella Nova (true name, no one knows this anymore)


Nickname:
Mimoza, Lady General Nova, Lady/Miss Mim

Gender:
Female

Species:
Papillonian (Homo papillons), a species of shape-shifting humans

Age:
33

Position at Tavern:
Regular

Personality:
seems rather dazed, likes lame puns and corny jokes, usually behaved and has a sleepy demeanor, a little absent-minded, becomes very lively when drunk, quite friendly, just not very talkative and enjoys listening to other people

History:
She doesn't look it but she was a genius war commander. Daughter of a general and later a general herself, she lost her rank when her nation was obliterated. For a time, she worked as the bodyguard of a rebel leader until the rebellion was finished. Now she's jobless and bored, with a sizeable fortune saved up. She can be seen at Tilly's every night but she changes form when she's outside and no one knows she's the same person as the old lady who tells wonderful stories to kids in the town. She's trying to hide from those who plan to hire her for war again and those who want to exterminate her kind. She may be one of the last few.

Theme song:
Two Rivers

(Miki Higashino for Suikoden 2)

Charles Xerxes Lewis






Name:


Charles Xerxes Lewis



Nickname:
Charlie, Xerxes, Mother

Gender:


Male



Species:
Sleepwalker
The sleepwalker race were a just a touch above regular mortals. The only difference between them was that the sleepwalkers are able to see the "truth" within dreams. They see the past, the present and the future in dreams. There are stories that a sleepwalker is able to interact with their dreams, changing the past, the present or the future. The strongest sleepwalker could "dream" even while awake. Regular mortals call the strongest; clairvoyants

.



Age:


24



Position at Tavern:


Cook



Personality:


Dark Mother Hen; Sarcastic, Witty, Dark (morbid really), Curious, a genius but not conceited, downplays his hurts, knowledge or anything that causes worry or attention to him, worries unnecessarily about the smallest thing, unable to resist an adventure, good with children, Stern when needed (which was always) and has an abnormal 6th sense to know when trouble is brewing



History:


Charles was part of the "clone" operation that had taken place somewhere in the mortal realm. The scientist wanted to believe that they could replicate a forgotten race. Their result was Charlie. Charles had two other companions with him, also part of the experiment but for different reasons. But soon after they turned 10, one of them perished and the other was brought somewhere else and Charlie was left alone.



When Charlie turned 20, the scientist had plunged him into a forceful dream encounter as an experiment. He dreamt of the past wherein he saw the torture his other two companions went through and saw the "truth" of what had happened that night. What happened next, only true Sleepwalkers would know. He interacted with the past. He had stopped the torture and had accidentally destroyed the lab when he had begun interacting with the dream. He took all three children and fled. After ensuring they were okay, he fell unconscious, thinking that he had created a different reality.

Expecting to wake up to a lab filled with scientists, he woke up to three young children looking at him in awe. He apparently, deleted his reality and entered this new one. Suddenly thrust with the responsibility of three growing little boys with a penchant for danger. Charlie ran and somehow ended up at Tilly's as the Cook while making sure that the three little brats went to school nearby. Due to the incident and out of fear of his own abilities, he'd locked away most of his abilities. It hurt, but he'd prefer to really on the 6th instinct--gut feeling that to try to do it again. There were too many things that could go wrong with 'dreaming'. He'd rather not risk it.

Themesongs:
Alice by Avril Lavigne


Rebecca van Graf




She has a large wound over her heart that's been sewn up.

Name:
Rebecca van Graf

Nickname:
Becca

Gender:
Female

Species:
Lich

A lich is not the same thing as a zombie, despite the looks. Zombies are brought back to life by others and have no free will. Liches attain unlife through completion of a ritual and have free will. All liches have necromantic capabilities, such as seeing spirits and raising zombies.

Age:
32

Position:
Customer

Personality:
Ironically, the one word the describes Rebecca more than any other is "lively". She's a true party girl, in every sense of the phrase, and always down for a challenge. She also isn't the sharpest tool in the shed, and this can get her into trouble.

History:
Rebecca comes from the desert town of Kalas, where she learned as a young girl that she had the somewhat rare gift of magic. She apprenticed under a wizened old elf, and found that she had a talent for necromantic magic. Her apprenticeship ended at eighteen, and she made a comfortable living as a medium.

Two months ago, a bad plague struck Kalas, and Rebecca threw herself into the fight against the disease, helping the medicine woman gather herbs and apply remedies. Unfortunately, she caught the plague herself, and slowly grew weaker and weaker. In a last-ditch effort to save herself, she performed an ancient ritual. With the walls of her home decorated with sigils written in her own blood, Rebecca cut out her heart and replaced it with an enchanted crystal.

She had managed to survive, but the people of Kalas didn't see it that way. All they saw was a witch delving into magics deep and dark, and exiled her for it. She's made her way to Tilly's, hoping for a roof over her head and silver in her satchel.
|| CHARACTER SHEET ||
(Picture)
Name:
First and Last.

Nickname:
Whatever other names your charrie goes by.

Gender:
Try to keep it to male or female.

Species:
Try not to be too typical. Give a description of it if it ain't a typical/well known species.

Age:
No one over 1000, please.

Position at Tavern:
Guest, Waitress, Waitor, Maid, Cook...

Personality:
What your charrie is like.
Try to stay away from overly depressed characters!

History:
A brief summary of what they've been through.
Keep the tragedies to a minimum.

Themesongs:
Music that describes your character. Preferably in English if it has lyrics!
Last edited: