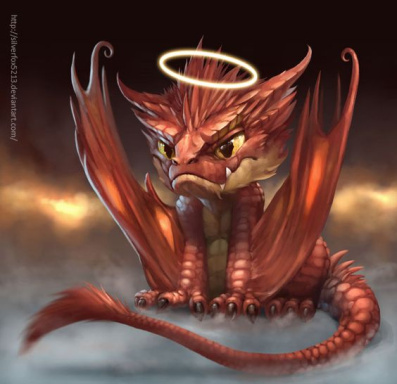 Edgeknight
Original poster
FOLKLORE MEMBER
Invitation Status

Looking for partners
Posting Speed

1-3 posts per day
One post per day
1-3 posts per week
One post per week
Slow As Molasses
Online Availability

Whenever I can get on.
Writing Levels

Intermediate
Adept
Advanced
Adaptable
Preferred Character Gender

Male
Female
Primarily Prefer Male
Genres

Fantasy, Comedy, Medieval, Romance, Sci-Fi, Modern
It was turning out to be a slow afternoon, considering that the place was empty. Leone was in charge of the music playing softly in the background, which was currently a mellow piano piece. He was quietly cleaning the bar counter, deciding that a tedious task would ease his boredom a bit. He glanced at the clock. Aria and Chio would be here soon enough, as Aria usually worked afternoons into the night and Tilly handled waitressing in the morning.
As the clock struck four, the daemon's gaze flicked to the mass of dark clothing and black hair snoring softly at the end of the bar counter. Black ears twitched softly to the quiet of the afternoon. A small, devilish grin soon drifted across the male's face. He went over to the speaker with which Tilly's iPod was hooked up to and swiftly skimmed through her music, looking for something to liven up the place a bit. There it is, this song is perfect. Pausing the current song, he turned up the volume considerably. He didn't max it out since he knew that Tilly's hearing was above average. With one last glance at the sleeping neko, he pressed play on the only song by Drowning Pool on the iPod.
He watched as Tilly jerked awake, her black mass of hair slipping off the counter as her blood red eyes fixed widely upon Leone. As her breathing continued after a short scare, numerous curses swarmed her mind. Leone let out a loud laugh.
"W-What's the matter Tilly? Cat got your tongue?"
He asked between laughs, a broad grin plastered on his face.
"You fuck!"
Tilly hissed softly, a bit of an embarrassed blush taking over her porcelain complexion.
"I am so getting you back for that. Brace for the Fourth of July, I'm feeling rather explosive."
She growled softly as she got into another comfortable napping position. Cat naps were a necessary part of a neko's life, at least that was what Leone was led to believe.
"You probably should attempt to stay awake for now. Wouldn't want the newer hires to think that all you do is sleep all day."
Leone commented a bit gruffly as he saw Tilly preparing for another four hour nap. He rolled his eyes as he saw a lovely single fingered gesture in response. With his prank over and done with, he switched the music back to quiet piano.