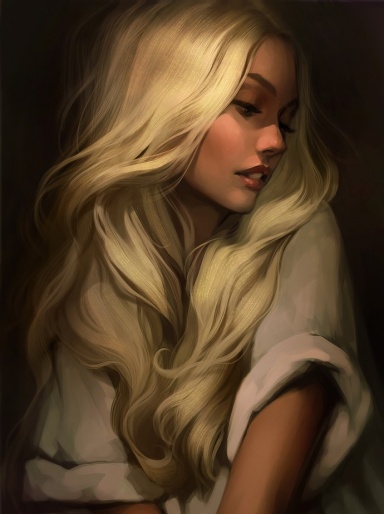 That Which Once Was
Original poster
LURKER MEMBER
FOLKLORE MEMBER
Invitation Status
Posting Speed

1-3 posts per day
One post per day
1-3 posts per week
Online Availability

Varies.
Writing Levels

Adept
Advanced
Prestige
Adaptable
Preferred Character Gender

Female
Genres

Fantasy, Modern, Romance

"

And now for the top story of the evening. Stoggton Springs is on high alert tonight after reports of a break-in on Oak Street last night have come up with no leads. Police say that they believe it was a single intruder, though they are not ruling out the possibility that it was a pair. Over one thousand dollars was stolen in cash, along with several electronics. The home was also vandalized. Currently the family is staying with a local friend until repairs can be done to the home. Police are asking anybody with information to contact them..

"
Ana stared at her television even after she had turned it off. From her perch on the couch, she could see her reflection on the black screen. Curled up, with her chin on her knees as she tried not to panic. Just because she lived on Oak Street didn't mean that somebody was going to break in here tonight, right? Right. That was stupid. She slowly stood up and looked around the dim room, then made her way out into the entryway to double check that the door was locked. Once she was certain, she headed upstairs.

The house was not massive, but Ana felt it was too large to live in on her own. There were three bedrooms, though she obviously only used one. Her parents had lived here, and her brother too. They had all died in a car accident five years ago, right after she graduated high school. Since then, she had slowly stopped leaving the house. Her social life died quickly and soon she was leaving only to get groceries. Though she had internet access, she did not communicate with her old friends. None of them seemed to understand or care. The only people she spoke to were the ones in the grocery store. She only knew the name of one - a guy she had gone to school with, who was the only person she could even come close to calling a friend anymore.

She padded across the ivory carpet of her bedroom and slid into bed with a sigh. For all she knew, the burglar had been captured seconds after the broadcast. Maybe even now he was being hauled in for questioning or something. She closed her eyes, only to have them pop open a moment later when she heard a dog barking across the street. What if the dog was barking at a passing stranger? What if she was next? She didn't have a gun or anything, and even if she did, she could never shoot somebody. Would she just hide? What if they were violent? She grabbed a pillow and tugged it over her head, attempting to quell the rising panic in her mind.
Just go to sleep.. just go to sleep.. it's nothing.. relax..
CRASH!
Next door, a trash can had toppled over. That did it. Ana yelped and grabbed her phone off the small table next to her bed, quickly starting up a fresh text message to her one friend. They texted each other about once a month about random things, and this was probably going to be super awkward, but she was desperate. She just needed somebody else in the house. That was it.
Hey.. want to come over and watch movies? I have popcorn and a spare bedroom.
That sounded weird. She hesitated, biting her lower lip. He wouldn't think this was completely bizarre, would he? Maybe she was better off suffering in silence. She laid there for another twenty minutes before she finally added on to the text that was still waiting to be sent.
The whole burglar thing freaks me out..
Ana sighed and hit send. What was the worst that could happen? Well.. he could say no. Then what?
Last edited by a moderator: