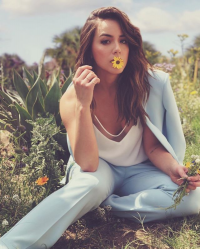 I'd rather be reading
Original poster
Hi, I'm Dis, and call me a hopeless romantic but I like to write about love. If you're into the kind of stories that heart warming romantic comedies and angsty pop songs are made of, then I'm your girl.
M/F only

700+ words

I prefer the female role but I love doubling even more

Looking for the kind of writing buddy I can collaborate and be creative with and maybe also ooc and cry with. Making friends is my favorite part of roleplaying.
hmu and let's do this thing !!!