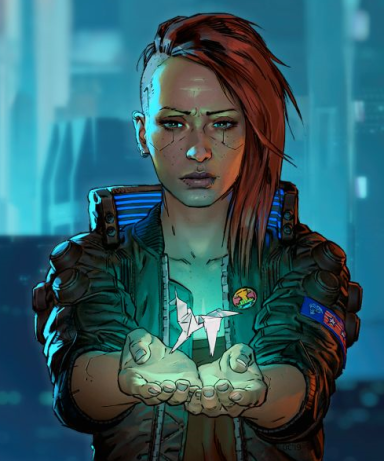 Beautiful like a Forest Fire
Original poster
DONATING MEMBER
FOLKLORE MEMBER
Invitation Status
Posting Speed

1-3 posts per week
One post per week
Writing Levels

Intermediate
Adept
Advanced
Preferred Character Gender

Male
Female
So you lot are finally awake, huh.

No no, don't try to move. The drugs those corpo stooges pumped you full of for transport will wear off in a bit. Till then, why don't I tell you a little story, eh? Well, you don't really have a choice, so listen up kiddos.

You know your history right? How back in 1961, Yuri Gagarin became the first human to slip the silky bonds of earth's atmosphere and fly free into the void beyond humanity's sheltered home. How a few months later, Alan Shepard became the second. Well, you see back then, space travel was the hope of humanity that would usher in an age of unparalleled prosperity and with it a utopia unknown in all of time.

Those 20th century idiots were sort of right.

As we spread through the system, there was prosperity aplenty to be had, as long as you were the shareholder of a company with the billions of credits to spend. Yes, on occasion, some lone wanderer playing their luck and taking the chances on the frontier struck it rich, but for most of humanity, life got a lot harder.

Now here we are in 2469, where a few people are born to live a life of untold opulence while the rest are born to die toiling to earn enough to buy a lungful of stale air and a splash of recycled water. For most of our kind, destiny now follows birth, which ain't the way it is supposed to be at all. It used to be anyone could make something of themselves if they really wanted to. Not so much these days.

Still, the human spirit is like a cockroach. Just as soon as you think it's dead and gone, it springs up again. For those few souls brave or crazy enough to risk everything, well they can always do as people did in the tales of myth and legend, and run away to sail the solar seas as a Free Booter. The authorities call the criminals and pirates. The corps and their mouthpiece media make them out to be pitiful thieves and beggars. You know what they really are. They're Legends.

Everyone in on any backwater moon knows how the crew of the Brightwing stopped a frigate from detonating its drive core right above Mars' biggest settlement or how Malcolm Lawson and his men cut the head off of the snake that was the Belt Gate Water Syndicate when they tried to cut off supply routes to the outer planets. Not all of them are heroes of course, the Sisters of Flames robbed their way from one side of Pluto's orbit to the other and there wasn't a single spacer who didn't fear seeing Captain Blisk's Crimson Raider on the sensors.

Do you know the one thing all of them had in common?

That's rhetorical, shut ya traps, I ain't don't yet.

The thing they all had in common was, it didn't matter where they came from or who they were, they all chose to live by their own rules and seized the opportunity when it presented itself to them. That's how you become more than just a sack of muscle and bones in this system. Sure you might die trying, but at least you would have tried.

Now then kiddos, I've yapped enough, why don't you tell me about yourselves, not that it matters, might help pass the time, though. How'd you end up in a System Alliance prison transport?​
Rules
Follow all Iwaku rules.
Practice basic role-playing etiquette. This means no godmodding, powerplaying, etc.
Don't be an ass. If you have a problem with the RP or another player, talk to me so we can try to resolve it in a sensible grown-up way.
There will be a three week posting cycle (Hahaha). If you don't post in that and don't talk to me in that time, I reserve the right to bunny your character along for the rest of the group/scene.
There is no posting order. Also don't feel you are limited to one post in a GM cycle. That said if some of you are having a lot of back and forth (Perhaps your characters are doing some zero G smooching.) consider if your post could be a collaboration.
Artwork for the character sheet is required. Not excessively anime please.
One Character per player and no more.
Character Sheet Template
If you could fill this out in the style of a prison file etc. it would be appreciated, but it isn't essential. I just think it would be fun.
Name:
Age:
Origin: (Earth Born, Colonist, Belter, Spacer + If you want a paragraph or so about their home town/port/city/colony/ship etc. Can be left as unknown if you wish.)
Gender: (optional, it is 2469 after all)
Appearance: (picture and a Paragraph please)
Psychological Evaluation: (Personality (at least a paragraph)
Notable Skill:
History:
Criminal Charges: (Why is yo butt in jail. Can be a set up, wrongful imprisonment etc. but still.)
Lore​

Government​
The System Alliance Senate is the overarching government for the whole of the system. Based on the officially neutral and highly symbolic territory of Luna (The Moon) the Senate was originally set up to mediate between Earth and Mars after the secession wars of 2217. Since then its role has gradually expanded to be the ultimate seat of power in the system. Five thousand Vox Populi make up the body of the Senate and officially all are equals. In reality the Speaker of the Senate is the one who sits upon the throne, chosen by the Voices and is widely known to be more equal than others.
The will of the Senate is expressed by what are known as the four hands of Luna.
The first hand are the Justicars. These men and women carry the legitimacy of the Senate. It is their role to disseminate the laws of the Senate and to make sure the local government bodies do not breach them.
The second hand is the Guardian Core. Across the System, justice tends to mean very different things. The Guardians exist to reduce the inequity. A governmental policy agency guardians travel where they are needed to uphold the rulings of the Senate and the Justicars.
The third hand is the Combined Alliance Force, A small but exceptionally well equipped and trained special operations military task force.
The fourth hand is the Agency. Almost nothing is known about the agency. In fact all that is really known is that it answers only to the Speaker of the Senate and its agents have the power and discretion to do whatever is needed to complete their missions.
On a more local scale, Governing is a far more piecemeal affair. While major planets such as Earth or settlements such as The Huwan Colony on the moon of Io have systems of government and statecraft that mirror the Senate, in smaller colonies and aboard ships the Captain or more commonly the owner decides what is and isn't the law, in accordance with what is decreed by the Senate of course…
Law enforcement
While the Guardian Core provides system wide law enforcement, the truth is the core would need to be a thousand times bigger to provide universal coverage. They act more as a guardian angel force, swooping in where they are needed while keeping a discreet eye on the rest of the system.
Most law enforcement is provided by local forces either paid for by whatever constitutes a state or just as often by the corporations looking to maintain order and their will in the settlements they support.
Corporations
If the Senate is the Ultimate power is the system, Corporations are ones who pull the strings making sure the laws the Senate produces are to their liking. There are thousands of major corporations that wield significant power. While each corp is different, many maintain a paramilitary element to act as their enforcers and guards. Company settlements are relatively common and it's not unusual for a person to be born, live and die all under the carefully calculated care of a singular corporation.
People
The population of humanity stretches into the trillions. Most of these can be found in the central belt of Earth, Mars and the Astroid Belt though there are settlements the entire width and breadth of the System.
Economy
The economy of the system is based on the Universal Credit also known as Creds. A centralized digitized currency that is legal tender all across the system
Free Booters
There is no one true definition of a free booter. Many call them pirates and criminals and that is not an incorrect description. Others call them heroes and freedom fighters. That is equally correct. Really what makes a Free Booter is a drive to live for oneself, not the System Alliance, A corp or some other bullshit institution. Also having their own ship helps.
Technology
(OK so if you want to know why I was delayed posting this OOC, this is the reason. This bit has been a pain. In the end I've decided to keep it vague and only bring up a few key bits of technology, the rest we shall forge as we go. If there is something specific you wish to know about, ask and we can work on working out that reality)
Faster Than Light Travel
FTL travel is a reality across the system. The Reach of the System Alliance and its hands wouldn't be possible without it. Using Alcubierre Gates that stretch and bend the very fabric of space time, journeys that would take years, decades even at sub-light speeds can be completed in a matter of hours and days instead. FTL jumps are only possible between linked Alcubierre gates. The Network of gates that stretch across the system are known as the Webway. Access to the network is controlled either directly by the Senate or subcontracted to the relevant local government or corporation.
Long Distance Communication
Communicating across the system is a matter of using the Coms Buoy Network. Working in tandem with the Webway, this network of relay buoys will bounce a message around the system to get to its recipient. This process can take hours or days and so can only be used for sending messages rather than holding live conversations.
Quantum Entanglement Communicators are the way around this. Using two entangled particles that act in accordance with each other no matter how far between them, a signal can be sent instantaneously across the System. As a bonus, no one can spy on your message in transit either. This sort of technology comes with a cost and is usually only in the hands of high-level government actors and corporations with a seriously over-stuffed petty cash jar.
Cybernetics and Bodily Enhancements
Cybernetics and other personal enhancements are a common enough sight around the system. You guys have relatively free reign here, just keep everything sensible and fun.
Laser Weapons
They are a thing. We can all pew pew. Rejoice.
Backgrounds
Backgrounds aren't just an identity. They are something that can be medically detected. The different environments that humans grow up in leave telltale marks on their body that are almost impossible to reverse.
Earther
People raised on Earth are almost exclusively born into lives of extreme opulence and comfort. Even those whose bank account don't have more digits than you can count with your fingers live lives of supreme comfort, living as they do on the near garden paradise earth has become. Menial tasks are nearly entirely performed by virtual intelligence guided robots. Generally the lowliest of people on Earth are acclaimed chefs or Lawyers talented enough to bill obscenely by the minute.
Colonist
This term generally applies to people raised in settlements on planets or moons. Martians for example are still considered colonists even though as the single most populated planet in the system the term colony no longer really applies. The rule of thumb is that the settlement shouldn't need artificial gravity. Life experience as a colonist scales the full range of the human experience. The cities of Mars can provide a comfortable metropolitan life if you have the skill whereas life on one of mercury's moons is not for those with any hint of weakness.
Belter
The under-appreciated powerhouse of the system, the asteroid belt is home to almost uncountable settlements. Generally these settlements last for no more than a few decades, surviving only as long as whatever resource there is to be harvested from the asteroid it is based on. Some of the larger belter settlements have survived the depletion of their home, having reinvented themselves as quasi space stations. For most life in a belter settlement is back breakingly hard with little reward. Artificial gravity is a necessity in these settlements. The term Belter also applies to people from settlements on free floating objects outside of the asteroid belt.
Spacer
Some are raised never having set foot on natural dirt at all. Spacers are those whose life is spent amongst the stars, sleeping to the hum of thrusters and water recycling plants as they drift across the system. Some spacers come from great flotillas of nomadic peoples, others just grew up on spacecraft because that was the life they were handed.​