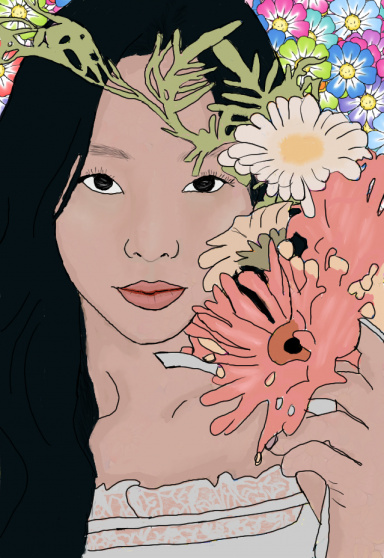 K-Pop Addict
Original poster
LURKER MEMBER
Posting Speed

Multiple posts per day
1-3 posts per day
One post per day
Multiple posts per week
1-3 posts per week
One post per week
Online Availability

Completely Random
Writing Levels

Beginner
Elementary
Intermediate
Adept
Adaptable
Preferred Character Gender

Male
Genres

I am fine with many genre's so lay it on me and we can decide if that genre will work.
Current Quest (I will post these above the beginning of each new quest.)
Name of Quest: Bad Bandits
Name of Quest Giver: City Guard of Yorstein
Quest Description: Over the past week there has been a high number of bandit attacks going through Ulmer Pass. Aside from innocent bystanders passing through, traders are also being affected. Most refusing from crossing now so their wares aren't stolen. If this isn't dealt with soon then production on trades will be halted. With that being at a stand still the rest of the town will suffer and it will cause a domino affect of supplies running low.
Quest Objective: Get rid of the bandits.
Total Union Members Allowed: 5
Wanted Union Members: N/A
Rewards: 10% off of all stores for a week
Additional Info: You can kill the bandits or capture them and bring them in getting you 15% off instead. Though it may be hard and we are unsure of the number of bandits at the pass.​
Just another day in the city of Yorstein. Ana like usual went to the union to see what available quests there were. Everyday people posted new quests for many different reasons. Some for escorting, other's exploring a location or tracking down a person or target. The one's she was after involved killing. There wasn't much fun in escorting a trader, or finding a target, although it could lead to killing but she preferred to get straight to the point. The young woman walked down the stoned street's passing a few shops on the way. The area was less busy as usual and she was curious as to why? Not like she cared but if she needed supplies she would have to find a store that actually had ware. Again and again she saw low stock and prices were higher than what they were the day before. Eventually she grew bored after the fourth store and kept her eye's in front of her. Once the union building got into sight she entered and went straight to the board. Escort, no. Trades, no. Track a few wolves, no. Get rid of bandits, maybe. Anastasia read the paper stuck to the wooden board, a small faint smile came across her lips. One of the options was to simply just kill the bandits which was her style. "Pfft capture, not going to happen. 15% off sounds good and all but it isn't as good as killing." Her eye's looked at the number of other members that could come along. "Damn.." If only it were a solo job. No doubt she would get stuck with someone who would want to capture the bandits. She stood there thinking a moment wondering if it was worth the time when she felt hand's cover her eye's. She gave a simple sigh before she heard the voice she knew oh so well.
"Hey Ana what are you looking at? What quest are you going to take? Can I tag along?" Estelle spoke quickly as she peered over her older sister shoulder to see which quests were in sight. Trades, not her sister's type of quest. Escort, nope. Ah bandits. She got half way done with reading it when she felt her arms being flung off and her sister huffed and walked away. "Sourpuss." The thief grumbled. She followed Anastasia. "Did you see all the stores? I wonder why they are going out of business."
"Did you even read the damn quests?" Ana's expression could be seen as holding back anger as she tried to not blow up on her sister.
"Well I was half way done with the bandit one until you pushed my arms away and made me lose my focus." Estelle moved back to the board and skimmed the quest once more trying to be quick so she stay on her sister. Though the second she turned the brunette was gone. shrugging the young blonde moved over to the counter looking at Ivan. "I would like to fill one of the spots for the quest Bad Bandits." No words came from the middle aged man, simply a nod as he opened a book and marked Estelle down. "So uh... can you tell me what quest Ana took?" All she received was no as Ivan shook his head. "Fine, fine. I get it. Confidentiality." One of the rules she hated about the union but hey it was mandatory and if broken Ivan could be fired. She waved to the man and headed out of the building. Now where did Ana go?
Part way home Anastasia was glad she lost her sister but if she put two and two together she would find her easier. A scythe as a weapon not only was big, she being 5'5", and drew attention but it also was heavy and not needed in the city. Sure crime's happened but she could still cast magic with her hands. Not as strong or accurate but still very usable. Plus carrying a weapon like that often had her stopped by the city guards. So she found it was easier and quicker to leave it at home and to only get it when she headed out to do a quest. The scenery changed from stores and community buildings to homes, small and large. Her house was one of the larger one's and the woman started up the steps. The simple two story home looked like the rest on the outside but inside it was elegant. Her mother decorating it, maybe too much, with many items she bought from auctions. Once inside she headed to her one, the dark theme matching her black dress, and quickly grabbing her scythe off it's hook she headed back out. No need to dilly dally and to just go straight to the rendezvous point, Ulmer pass. Here she would meet her team members and they would proceed to take out the targets. Hopefully in the deadly way.
Last edited: