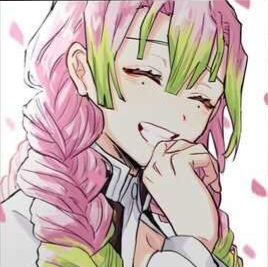 Friendly Neighborhood Fangirl
Original poster
Invitation Status

, ,
Posting Speed

1-3 posts per day, One post per day, 1-3 posts per week, One post per week
Online Availability

When I feel like popping online.
Writing Levels

Give-No-Fucks, Adept, Adaptable
Preferred Character Gender

Male, Female, , Primarily Prefer Female
Genres

Fantasy, Magical, Romance, Slice of Life, Horror and certain fandoms.

"Breaking News! What appears to be angels have been spotted falling from the night sky!"
The television chattered from the store windows attracting the attention of several passers. Minus one of course. A teenager in a black trench coat made his way down the street, ignoring the shocking story while everyone else whipped themselves into a frenzy. "Angels? On Earth?" He could hear the whispers. He kept walking through the throng of astonished people, keeping his red eyes trained on his destination. The church.
"Believers, look up! Take courage, the angels are nearer than you think...."
The priest cried out, arms up in the air with his face turned towards the sky. He was met with a dark chuckle.
"That's not a good thing..."
Everyone in the church turned around to see the dark figure of the boy leaning in the door way.
"Did you ever have a second thought about what you were praying too..?"
He asked, stepping into the isle and letting the door slam behind him.
The church goers looked at him with wide eyes. "Blasphemer!" The priest cried, pointing at the teenager with an accusing finger. He just continued to laugh.
"Me? Blasphemer?"
He chuckled, raising an eyebrow above an eerily glowing red eye.
"Do you have any idea who your talking to, old man?"
He asked, coming to a halt in the center of the church. Before the priest could utter another word against the boy, three sets of black, feathered wings sprouted from his back. To say that jaws dropped would be an understatement.
"This.."
He said, motioning to himself; his gothic attire complete with chains and spikes, the black trench coat and combat boots.
"This is what walks among you. Did you ever think it's not a good thing that we're here? We're warriors of god and we're here for a reason. That doesn't mean you're necessarily gonna like that reason...."
He laughed again before disappearing in a swirl of shadows.
Once they snapped out of their shock, the church goers rushed off to find news reporters. It was true. The angels were here. The question now was why.
╬╬═════════════╬╬
"Whenever God needs to punish someone, he sends an example. But, whenever God needs a killing, he sends an angel. Imagine what a creature like that is like... A whole existence spent praising your god, but always having one wing dipped in blood. Now tell me, would you ever really want to see an angel?"
~Uriel
╬╬═════════════╬╬
『R』
『U』
『L』
『E』
『S』
​
#1. Obvious. No god-modding. Yes, there is a god in this RP, that doesn't mean you're him.
#2. There is nothing higher than an Arch Angel. I repeat, there is a god, it isn't you.
#3. This is set in MODERN TIME. Please do well to remember this in your bio. If I read something of biblical proportions set in god only knows what time period, and your anything lower than an Arch Angel, prepare for my shit to flip.
#4. You are not an Arch Angel. Period. There will be a list of Arch Angels in the sign-ups. If you want to be one of them, fine. If not, no Arch Angel for you. Simple.
#5. Please note that in this RP you may be an angel, a half-angel (Nephilim), or a human. If I see a single fairy, elf, neko, demon, godling, etc.. Once again, my shit will flip.
#6. Yes, there is hell. No, demons are not involved. No, you can not be Lucifer and get them involved.
#7. Damn, shit, ass, etc... If you don't like it, don't continue because there is going to be much more of it in the future. Especially with Damien around. He doesn't understand the words "Disney Filter" and neither to I.
#8. Respect the other people. If your character wants to bitch slap another character and cuss them out, go right ahead. If you want to bitch slap another person and cuss them out, take it out of the thread and preferably to a moderator. I'm not going to handle your petty arguments. At least not nicely.
#9. Literacy. Learn the word. Love it. Because I do. I'm not going to go all grammar Nazi on you, just please... please... respect the English language... After all. Good grammar is the difference between helping your Uncle Jack off a horse, and helping your uncle jack off a horse. I will behave. Until i 2ee 2hiit liike thii2. OR SHIT LIKE THIS. I do not want to feel like I am being screamed at through text. I, however, will not murder you for one or two misspellings. Everyone makes mistakes. I understand this. Just, like I said. Please don't abuse the English language. It is a beautiful thing.
#10. One liners are the enemy. Can we have at least a paragraph? Is that too much to ask? If I see a single sentence post, I will go beyond flipping my shit. I understand writer's block is a common issue, just please don't drop below three sentences.
#11. If you have read these rules in their complete glory, please put "Angels are Among Us" in your character sheet. If I do not see this, you do not get accepted. Plain and simple. I will tell you that you can have a place once you've read the rules.
#12. I know there are a lot of rules, but bare with me. I'm trying to prevent stupidity before it happens and we can prevent many shit flippings and problems this way. If the problem is in the rules before it occurs, than I might not have to repeat it twenty two times in the posts below. Trust me, it's happened before.
#13. All characters must be approved by me before joining the role play. This is to prevent stupidity and, once more, to prevent shit flippings.
#14. This role play is NOT for children. 18+ PLEASE. I expect there to be cursing ((see above)), violence, and maybe other things. I am not getting kicked over a child seeing this. Simple.
#15. This is the end. This isn't really a rule, it's more of a guide line... I wanted to end on a multiple of five. Sue me. Anyways. Don't make more characters than you can handle. If you can handle three, good for you, if you can't and you know it, please don't try.
╬╬═════════════╬╬
『M』
『O』
『D』
『E』
『R』
『A』
『T』
『O』
『R』
『S』
So, I am not alone in the sometimes frustrating endeavor that is attempting to run a group role play with some semblance of contained plot, I have wrestled myself two moderators. They'll be around to answer any questions you might have in a timely fashion if I'm slacking off on my admin duties. They have the authority to yell at you if you're being stupid and tell you to stop being stupid. If they tell you to stop being stupid, maybe you might want to reconsider what you're currently doing and make a different kind of decision. In other words, stop being stupid. If they tell you to stop being stupid and then, like an idiot, you don't, then they have to come tell me that you're being stupid. If they come tell me that you're being stupid then I will then have to tell you one more time, not so nicely, to stop being stupid. If you ignore this final, not so nice, warning to stop being stupid and you persist on being stupid, then I have the authority to erase your existence from this role play. I don't want to have to do that. Please don't make me.

However, when it comes to lore or other such matters, I am the final authority. If one of my two mods tells you something is okay, chances are that it's legit. However, on the slim chance that they're wrong, I am the deciding factor. What I say overrides anything they might have said. Don't hold it against them if they get something wrong. Although it's just safer to ask me about lore and such. Behavior is kind of an obvious thing though. If they telll you you're being stupid, 99.9% chance I'm going to agree with them that you're being stupid. Everyone understand?

Without further delay meet mods 1&2!



Odayaka Inazuma

&

RhydianWolf



One of them is my best friend and the other is my boyfriend, so show a bit of respect, please.
╬╬═════════════╬╬
ⒸⒽⒶⓇⒶⒸⓉⒺⓇ ⓈⒽⒺⒺⓉⓈ
~Please use the following skeleton to create your characters~​
Name~
Age~
(How old they look. C'mon people. They're Angels!)
Gender~
Race~
(Angel, Nephilim, Human. Period. That's it.)
Personality~
Backstory~
Special Ability~
(Aside from basics.)
Angel Weapon~
(Only angels. Only One.)
Appearance~
(Picture or extremely detailed paragraphs.)
Which brings me to...
🅃🄷🄴 🄱🄰🅂🄸🄲🅂
​
Every Angel comes equipped with:
(1) Halo ~ Used for fighting as well as decorative purposes. Are very sharp. Handle with caution. Damage at own risk. *cough*
Cloud
*cough*
Wings ~ Minimum number (2) Maximum number (10) Used for flight or other creative purposes. Feathers are very soft and worth a lot of money.
(1) Angel Weapon ~ Could be any weapon. Unique to each angel. An extension of their soul. Damage at own risk.
(1) Brain ~ At least we hope.
Every Angel has the power to:
Teleport ~ Pretty much explains itself. Disappear from one place, reappear somewhere else.
Purify ~ Again, explains itself. Expel 'evil' of darkness from any person, place, or thing.
Angel Radio ~ Communicate through mind. Pretty cool sometimes, others you just wish they'd all shut up.
╬╬═════════════╬╬
𝔸𝕔𝕔𝕖𝕡𝕥𝕖𝕕 ℂ𝕙𝕒𝕣𝕒𝕔𝕥𝕖𝕣𝕤
~If you're not on this list, you haven't officially joined the role play~
~Probably good to inquire as to why~
𝔸𝕣𝕔𝕙 𝔸𝕟𝕘𝕖𝕝𝕤
Damiel 'Damien' ~

Azazel
Uriel 'Cloud' ~

Odayaka Inazuma
Raziel 'Raz' ~

Odayaka Inazuma
Raphaela ~

EpitaphQueen
𝔸𝕟𝕘𝕖𝕝𝕤
Ambriel ~

Azazel
Ayarel Fidelia 'Nakia Adylenna' ~

Azazel
Hana ~

Odayaka Inazuma
Aura ~

Odayaka Inazuma
Zumilo 'Zumi' ~

Mini
ℕ𝕖𝕡𝕙𝕚𝕝𝕚𝕞
Dakota Rayne ~

Azazel
Valedin Lore ~

Azazel
Valeon Lore ~

Azazel
Christian Delacorum ~

RhydianWolf
ℍ𝕦𝕞𝕒𝕟𝕤
Jeraud Maddox ~

Azazel
Azazel Lothaire "Azzy" ~

Azazel
╬╬═════════════╬╬
ᴀʀᴄʜ ᴀɴɢᴇʟ ʟɪꜱᴛ
~If they're not on this list, you can't be them~
~Whether it means they can't be in the role play or someone got to them first~
~Check above list for confirmation~
~Ask if you feel I've made a mistake~
~This means a name is currently reserved~
-Mi
chael-
-Raphael-
-Gabriel-
-Azrael-
-Chamuel-​
Last edited: