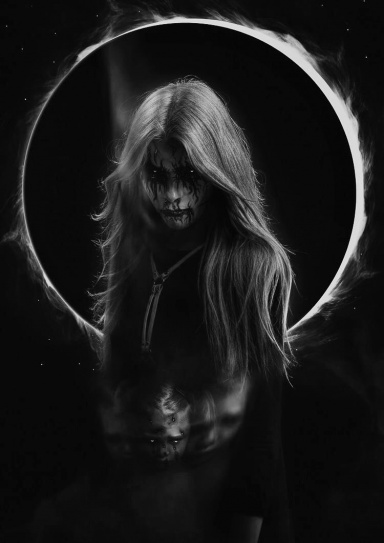 Daughter of Hecate
Original poster
Invitation Status

Look for groups
Looking for partners
Posting Speed

One post per week
Slow As Molasses
Online Availability

My time zone is Mountain Standard Time. I work a very stressful job, and am usually busy.
Writing Levels

Intermediate
Adept
Advanced
Adaptable
Preferred Character Gender

No Preferences
Genres

I don't have a favorite genre. I can role-play under any genre and I enjoy doing so. Though, I tend to stray more towards Fantasy, Modern, Scifi, Drama, Magical, Supernatural, and Romance (BL/Hetero/GL).

So we are learning of Theology and religion in my philosophy class as of late, and while we are not entirely finished with the subject just yet I learned some pretty interesting things I wasn't really aware of prior to my wednesday class. I've been thinking of what would be an interesting topic to create on iwaku as of late, with out turning it into a debate thread. So rather than induce a debate, I decided to simply ask where my fellow members fall under theology and maybe what their personal opinions of Theology and religion are.
Firstly I would like to relay some information I learned in my philosophy class regarding this subject, in hopes that maybe one of you will learn something new either about yourself, your beliefs, or of theology in general. Secondly I will provide some questions!
Now, there are three types of categories listed under theology that I learned in class. There is Theism, which is the belief in the existence of god or gods. Atheism, which is the disbelief in the existence of god and gods. Finally there is Agnosticism, which is the belief in that the existence of god or gods is unknown to them personally or unknowable in general.
Under Theism there are several subcategories that religion can fall under. I believe that I do not have every single subcategory but here are the main few from my notes;
Pantheism- Identifies god with the universe. The universe is the manifestation of god. Everything in existence and existence itself is a part of god. God = Universe & all things.
Panentheism- God is greater than the universe and while they are immanent (present) they are also transcendent. God is everything and more so.
Deism- God exists but does not interfere with human life or violate the laws of nature.
Monotheism- A single deity exists which rules the universe as a separate and individual entity.
Polytheism- The belief that multiple deities exist which rule the universe as individual entities.
Henotheism- Belief/worship of one god with out denying the existence of others. The belief that multiple gods may or may not exist, though there is a single supreme deity.
Henology- Believing that multiple avatars of a deity exist, which represent unique aspects of the ultimate deity. Example; There is god and god has manifests him/herself in Jesus, Vishnu, Allah, and Yahweh.
There was one more my teacher mentioned but did not specify in his notes, when he spoke of it it reminded me of Norse mythology of there being some eternal battle between good and evil. (I could be horribly wrong on that). I think it started with a Z?
Then there is Atheism, which I suppose is self explanatory but I will go over it anyways. There are two types of Atheism.
Negative Atheism: Also known as "Weak Atheism" which is simply the lack of theistic belief. My teacher described this as being at a rope course and there is that on person on your team that when approaching an exercise they repeatedly chant "I can't, I can't, I can't. I want to but I can't."
Positive Atheism: Also known as "Strong Atheism" which is the asserted disbelief in god. "God and gods do not exist."
The third category, which is also been divided into two types, is Agnosticism. Agnosticism was introduced by T.H. Huxley who stated that we would never be able to know about the ultimate origin and causes of the universe. man named Dawkins then divided agnosticism into two "camps". There is TAP (temporary agnosticism practice) which is simply stating "I don't know about religion! I have more current situations that are more important, so I'll figure out religion later". Then there is PAP (Permanent Agnosticism in Principle) which was the idea proposed by Huxley; ie "We simply cannot know".
Question time!
As asked in the poll, what category does your belief or disbelief fall under? And what is your beliefs specifically?
How did you come to start believing in that specific belief or disbelief?
What is your personal definition of religion? What do you think it is?
What do you think is the purpose of religion?
I realize that everyone as their own beliefs, but despite this do you find any other religions or beliefs to be interesting?