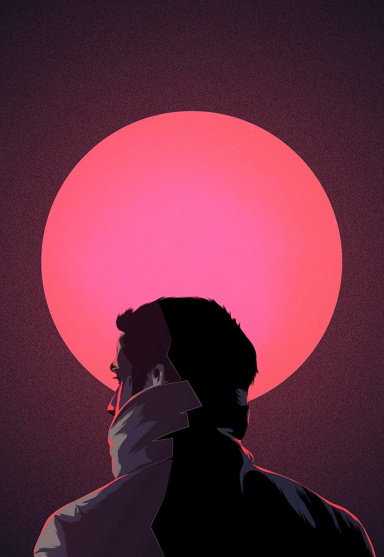 Dear motherfuckers, I'm teetering if you must know
Original poster
DONATING MEMBER
FOLKLORE MEMBER
[bg=#000000]
[size=+4]PROLOGUE[/size]

--DIONYSIS REMOTE LOGIN PROGRAMME--
--© DIONYSIS CORPORATION, 2051--
--USERNAME: admin5478--
--PASSWORD: *******************--
--PROCESSING PLEASE WAIT--
--PLEASE WAIT--
--ACCEPTED, WELCOME admin5478--
--SEARCHING RECORDS--
--FILE dionysis_security_felswarth_021.srec LOCATED--
--PLAYING FILE--

(Gunshots can be heard in the background, as well as shouting)

OFFICER BARNES
This is Security Team 5, we've come under attack in-transit to Corp Enclave! Multiple assailants, CorpSec officers down! Our aerodyne's been hit! Requesting immediate air-support, we have Director Felswarth's daughter on board--

(Loud ricochet nearby the recorder, followed by another exchange of fire)

BARNES
Fuck! We're getting massacred out here! Williams, keep the package behind that Defender! Don't let her--

(A whizzing sound, followed by something heavy hitting the ground)

OFFICER
Barnes is down! They're behind us! They're fuckin' everywhere! Someone--

(Several seconds of gunfire. Screams and yells of pain can be heard. It then draws silent, save for faint sobbing coming from nearby)

UNKNOWN VOICE
Get the girl! C'mon, move it! Before the cops get here!

(A woman's scream is heard nearby alongside voices shouting, as footsteps approach the recorder. The sound of the recorder being picked up)

UNKNOWN VOICE
Your move, Director Felsworth.

(END OF FILE)
​
[/bg]
[bg=#000000]
[size=+3]

CHAPTER ONE: IN WHICH ME MEET MR. SEVEN​

[/size]
NEW YORK, 2052
It is never dark in New York. It has truly become the city that never sleeps.
In the high-rise skyscrapers of the corporate enclaves, the lights reflect off the plate-glass windows that continue up into the grey, smog-choked sky. The walls that surround each enclave are similarly lit, the lights glinting off the huge yellow and black signs declaring that trespassers will be shot and that all who wish to enter must carry their SIN cards.
Outside the enclaves, the light's still there, but lessened. The Sprawl is spread all across of what was once the city of New York and beyond, as far as the eye can see even from some of the highest buildings within the city. Even with all the light, it's a dangerous place whatever the time of day it is. Gangsters and thugs, murderers and thieves all line the walkways, and everyone watches their own backs.
Overhead, Aerodynes shoot past, on to the enclaves and beyond. Marvels of modern technology, capable of landing anywhere throughout the city through t
It's a city at war, but most don't know it yet.
Very soon, however, they will. The invisible forces have made the first move that threatens to spark a war between the corporations. Those in the know wait with baited breath.
The rest of the city continues on it's endless cycle, though. Never ending.
Never sleeping.​
[/bg]