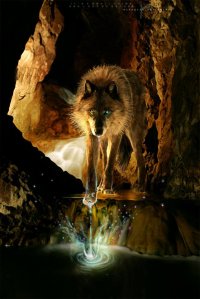 Norindul Lore Master
Original poster
Invitation Status
Posting Speed

1-3 posts per week
Writing Levels

Intermediate
Adept
Advanced
Adaptable
Preferred Character Gender

Male
Female
Primarily Prefer Male
Genres

FANTASY! I need strong plot points to strive. I need open world sand box. I need things that keep me challenged and indulge me as a writer.

The sounds were pulsating, enough so that Sean found himself leaning against the wall and shaking with the music, His lips pieced out the lyrics, and still his eyes remained shut. This was common for Sean's day often un-involved in anything else to do with the school, he enjoyed his solitude where he could just lose himself in his music.
Sean looked up to see that his third class for the day had only just started; if he wanted he could easily take the tardy and attend, but Sean had other ideas. In truth Sean was incredibly smart, but when it came to school work and silly agendas given to him who knew nothing of his life, he couldn't be bothered in the least. It was for that reason that Sean had left a very sour taste in most of his class mates mouth's. None of them approaching but ever very rarely, they avoided him like the plague and he was alright with that, because it made them fear him and if they feared him then they would not test him.
Of course... same as many cases, nothing is ever truly absolute.
"Look who it is the android freak skipping class again!"
Sean opened his eyes finally and looked up at the apish figure that had approached him. A sigh passed his lips. and he turned away from the guy starting to walk down the hall way just as the song changed to something just a bit more fitting for what was to come.
The brutes name was Jacob, Sean had known of the little bitch for a long time, in fact he'd dealt with him a few times too. But some people never learn. Jacob proved that as he reached out and grabbed onto Sean's shoulder, only to find himself on his knees in the next second when Sean kicked in the punks knee cap and left him there. Down the hall he could still hear the bastard cursing up a storm, it actually brought a smile to his face.
It was convenient though that his stroll had taken him close to the old library, and he could go and bother his favorite little book worm for a while.
There weren't many Sean liked to deal with, Hell he avoided most but would talk when talked to. Most didn't like his cynical and idgaf attitude as they said. He didn't know if that was how Victoria felt but he also never asked.
Passing through the hall, Sean finally crept his way into the library. And right where he expected there she was curled up near a table with a book in hand clinging to it like it might be her last breath. There was a level of admiration that Sean had for Victoria, but she'd never know that.
Slowly he approached until; before she could respond Sean pulled down his head phones and then messed up her hair pushing it down obnoxiously into her eyes and he chimed out playfully.
"Guess who?"