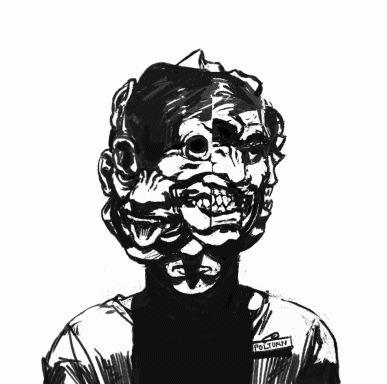 | Noble Village Witch St. Maerius |
Original poster
" Belphegor is a demon; one of the seven princes of Hell. "
She would say. "
He is known as someone who helps people make discoveries. He seduces people by suggesting to them ingenious inventions that will make them rich. According to some 16th-century demonologists, his power is strongest in April. Belphegor is known as the chief demon of the deadly sin, known as Sloth in Christian tradition. "
That's what Salem's mother told him. A great enchantress- a temptress- a sorcerer, who only went with the title as
The Witch
used to tell him lots of things. She used to tell him how to cook, clean, write and read. She used to teach him about life and emotions, and religion and sin. She used to read him to sleep, and sing him to awake.
She taught him about many wonderful things. About how things worked, how things moved, and how things were created. She also told him about life and death, through riddles and stories. She told him where things went when they were bad, and where they went when they were good. She taught Salem how to be good, and how to be poised.
Though she was a magnificent teacher and mother, she was an even greater witch. With this power, came people who didn't believe in it. Salem always knew that those people were people, and even if they threw nasty looks and even nastier comments, he should never throw them back.
Not too long after they started throwing nasty comments, they started throwing threats, and soon rocks followed along. The young boy didn't know why, but he wasn't allowed to go with his mother out to collect goods anymore. The young boy didn't know why, but his mother stopped collecting then, as well.
His mother stopped a lot of things. She stopped telling him stories. She stopped teaching him history and literature, and she stopped teaching him about emotions and religions. She stopped reading and she stopped singing. But, the one thing she didn't stop was the rocks that came through the windows in the middle of the night, and she didn't stop the fires that came so close to the little shack in the middle of the woods.
Salem Booker, who was the son of the witch, knew from a ripe young age that this was no way to live. He wanted his mother to do something, he really did, but he didn't want her to do it in the way that she did. She didn't attack them with hellish fires, like she often threatened, she just gave up and left him alone in the small shack in the middle of the woods. And alone he was, till he met a fellow who was a little more alone than he was.
He came across the kitten in the woods when he went hunting in the rain. It was only logical to do so in the rain- his tracks and his scent would be untrackable. The kitten
was out- abandoned in the cold, for some unknown reason. Possibly because he was entirely blackened. Black was a bad color, and thought was to be one of bad luck and misdoing.
Salem took the kitten home, and raised him as his own. He named it after his favorite demon, and acted like the father who was never around when he was growing up. His mother used to say it was because he was blind to see how wonderful the magics were. Salem and Belphegor lived in the shack in the woods and never once thought of living anywhere else in the woods.
They shared each other's food, kept each other warm, and worked with each other through good and bad. Salem looked down at him, and didn't see a feline- or a simple pet, he saw an equal.
It was a warm day in the month of April when Salem woke up with a start.
" Another bad dream? Great. Time to light up the sage. "
He muttered to himself, as he slipped and slid out of bed and into his clothing for the day. Salem took in his cigarette from his nightstand, and lit it up. He hated the taste of the filter against his lips, so he simply smoke from a holder.
Salem looked around the small room that used to be shared by his mother, and called out for his beloved friend. " Belphegor? Belphey, we have work to do. " He called out, as he finished the quick drag he inhaled. He let the smoke rise from his lungs and out of his mouth, and only blew it out when he felt that he needed a breath of fresh air.
Once he saw his friend, he patted the side of his leg to get his already undivided attention, and smiled. " You ready? Today is a big day. Today is a
grand
day, for the both of us! " Salem traced his fingers over the cat's spine, and stood up once more. He took another hit of his cigarette, and walked out, with his best friend and partner in crime right at his heels.