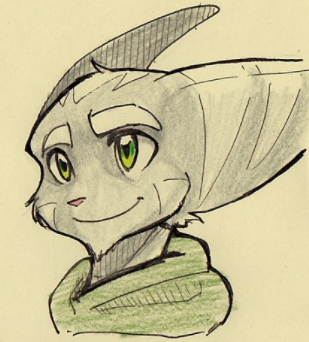 Gencha WILL be MINE!
Original poster
<Centros City, The Red Palace>

~ "Emperor Wilkerson, you requested to see us?"
"Indeed I did, I must always be surrounded by those whom I trust these days!"
"Tis very true, but why, my Emperor, must you stay in here? Huddled alone in your palace?"
"Well, wouldn't you be as well? Do you think I am proud to call myself Emperor? Do you think I should be parading down the streets, cheering the fair people of Centros for standing idly by while Centros sinks in its own corruption, greed, and piracy? I would rather hide my shame than bask in it!"
"We understand sir...what are your orders?"
"Check with the Barons of the land! See if they can work together to make this place better for once!"
~
<Lowcliffe Pointe>
As
The Visitor
follows on it's path through the isles of Lowcliffe in Lowcliffe Hold, it is quickly realized that these are no low cliffs at all! No, this place should be renamed Highcliffe or something like that, once your ship sinks, there's no way that that you're going to get to land THAT high and THAT steep.`
Luckily, for the Baron of Lowcliffe, there was a nice, conveniently placed flat clearing coincidentally named
Lowcliffe Pointe
. The founding Baron used this place to set up one of the only and most prosperous mining settlements, due to Lowcliffe being the only area in Centros with enough rocks and minerals to mine!
Now, Lowcliffe Pointe became a Prosperous and powerful multi-purpose city of Centros and the Capital of Lowcliffe hold, since it has a Stronghold of the same name. It suffers from a huge gap between the rich and poor, the rich being the ones who drive the poor dockworkers and miners. Piracy, although unrespected in the fort, is very much allowed, and there's a very high chance of you getting a lot more crew than you asked for...
Lowcliffe Pointe's Stronghold (As pictured above) Is located through a steep road winding up to the near high cliffs of Lowcliffe, and seem to watch over the town like a menacing hawk. This is the location of where most of the city's rich live, as well as the residency of the Baron and the entire military operations of that hold. It's high location and cannon amount make it almost unbeatable by ships, and it would require a vast amount of gunpowder pointed upwards to defeat this thing, going inside is also a challenge, as the only real way is up a narrow, winding road to a well-defended set of doors that only allow certain people to pass through.
The citizens of the city shiver upon the sight of
The Visitor
and fear strikes them upon hearing about The Baroness, people gossip, hoping that she doesn't make her stop here and just passes along, like the city never existed.
~~~
<Westward, Near Freewatch>
After long months of travelling east, the crew of
The Broken Chain
finally see land in Centros, although it isn't as much of a wonderful sight to see...
The Stronghold of Freewatch stands before you, and, as the capital of Freewatch hold, and the coordination of pretty much every military force in that hold...they don't take kindly to pirates, you could reset your course for Canturn, which is much more kindlier to people like you...or you can try to best the fort, see how things go!
~~~
<Parish Watch>
The Emperor
made it's way toward Parish Watch and discovered something...the watch was under attack from Parish forces, it's being led by the Parish Frigate
Avernaise
accompanied by a brig and two schooners bombing the island to shreds, however, the Centros holds a pretty tight defensive against the Parish forces, will you intervene? Or pass on?
~~~
@
Librarian Cat
( In 2nd post will reply collabing with @
Amai Kyuti
)@
Archwar
@
Daspro
@
Dedtoo
@
GreatWest
@
Lady Martinet
​