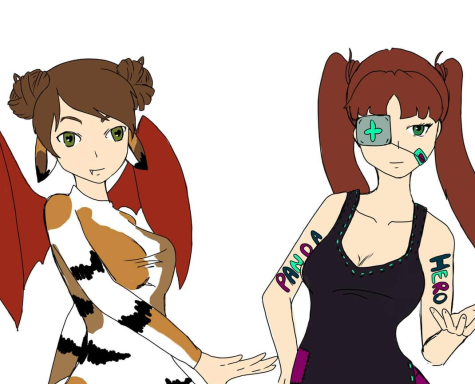 Insanity's Wifu
Original poster
Roleplay Invitations

One on One Roleplays
Posting Speed

A Few Posts A Day, One Post a Day, A Few Posts a Week, Slow As Molasses
My Usual Online Time

AEST : 10am-10pm
Writing Levels

Give-No-Fucks, Elementary, Advanced, Adaptable
Genders You Prefer Playing

Male, Female, Transgender, Futanari, Androgynous, No Preferences
Playing Style- Passive or Aggressive

More Aggressive, can sometimes be Passive.
Favorite Genres

Action, Adventure, Animal, Apocalyptic, Comedy, Dystopian, Fantasy, Furry, Game, R. Harem, Horror, Modern Fantasy, Parody, Romance, Supernatural Modern
Genre You DON'T Like

Fandom, Pure Slice of Life, Cannon

The church of Aura, the goddess of light, travel and luck. Aura has been known to bestow a person once every 100 years as a vassal to carry her light and banish the darkness when it arrived to plague the world. Along with the light of purification, Aura also gives them tree guardians who give their power to this vassal to fight and purify the darkness inside of people.

The city of Ewriding is the capital of the church of Aura. The darkness had been spreading again, so it was only a matter of time before the new Vassal would be chosen. Many train all their lives within the church to learn how to be a successful vassal.

Today, however, the church was holding a festival and parade for the goddess. The head of the church predicting that at vassal would be chosen on this day.