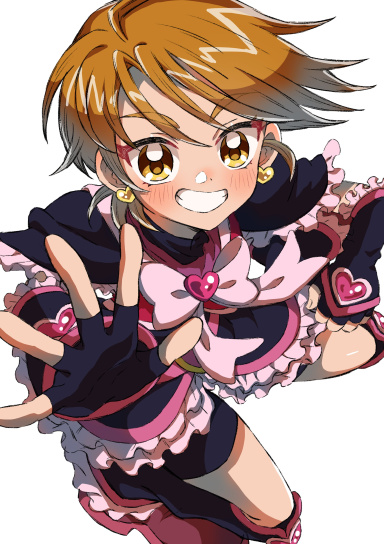 Ancient Iwaku Scum from 2006.
Original poster
MYTHICAL MEMBER
Posting Speed

Slow As Molasses
Online Availability

NEVER
Writing Levels

Adept
Douche
Preferred Character Gender

Primarily Prefer Female
Genres

Surrealism, Surreal Horror (Think Tim Burton), Steampunk, Sci-Fi Fantasy, Spaghetti Westerns, Mercenaries, Dieselpunk, Cyberpunk, Historical fantasies
The Names of the Night​
"The Muses" were - more or less - reincarnations of the same being; she "bears herself again and again like a phoenix. Proving that she is always present and never far away. To those that still truly believe, she will reveal herself."

Londi sat back. The tavern smelled of the thick scent of cheap cigars and liquor, two scents he didn't care for. If one was going to smoke, it should be real tobacco. To native populations, that plant was scared because of it's scent would reach the heavens. While he knew that way of thinking was outdated to most, he felt closer to the spirits that way.

"I tell you, the fortune teller said that there was going to be a major rift in the world...That guy is always right on these issues. He said that there would be the falling of fire from the skies and devastation would haunt the land for the next 15 years! It's the sign of the end of all things!!!!" One of the patrons argued across the way.

"You seriously let these sorts in this bar?" Londi mentioned to the barkeep. She was a heavy set woman with a large chest, a clear sign that she had raised many healthy childless. Her white hair was still very messy from an encounter with a drunk that she had tossed out a few moments earlier. "Da. I'd rather deal with loons like him than the damn military of Staadtplatz." She responded.

"Ah ha. The wonderful world of politics, as they say?" Londi said, with a charming smile on his face. "Hey boy. Don't assume your good looks will get you any free beer. It might be hard to believe but a long time ago I was once a charmer. I know how your kind works, rather well."

"Do you now? Well that's mighty interesting." Londi continued to smile, "Since you're the expert, what's your opinion then?" He asked.

"You're wearing a caped uniform, you must be one of those Travellers." The bar keep said.

"Maybe. But I would be carrying a revolver if I were one." He said.

"Well I never said I was a physic, now did I?" She added.

"This is true, very true." Londi said.

"You're still trying to be a charmer. You must be one of those young men that seeks all the wild girls of this city. There are many that would fall head over heals for a man like you."

Londi then chuckled. Many people seemed to believe this about him. He did have good looks and a spiffy uniform. The saying goes, "The ladies love a man in uniform," and this even applied to the world of Iwaku.

"What's so funny?" The barkeep asked.

"It is nothing, really." He said, "Just one of those things that always makes me chuckle."

Londi then placed a grey coin on the counter, "That'll do for tonight. I'm not in much of a drinking mood today."

He was indeed feeling a bight melancholic. The news of the Staadtplatz invasion didn't exactly bode well for a man of his category. Londi was a Protector, a title that very few carried with them. He had been assigned to watch over a young woman named Altantia. While she was not the issue, the war was. If her kinfolk were still around, they would have demanded that he stuck with her through thick and thin. Londi decided to do this of his own free will now.

Speaking of which, where did that girl slip off to anyways?