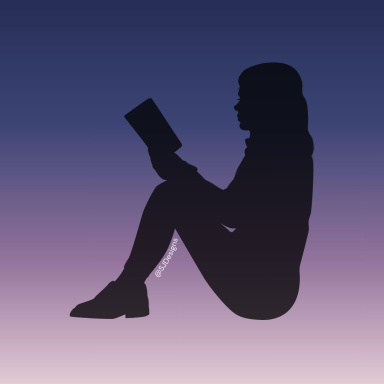 Always looking to write
Original poster
FOLKLORE MEMBER
Invitation Status

Looking for partners
Posting Speed

1-3 posts per day
One post per day
Multiple posts per week
1-3 posts per week
Writing Levels

Intermediate
Adept
Advanced
Prestige
Preferred Character Gender

Male
Female
Primarily Prefer Female
Genres

Fantasy, Historical, Magical, Romance (usually within other genres), Dystopia,.
Evelyn - who much preferred her nickname 'Evie' that her teammates provided her with - sat at the back of her History class, fingertips lightly drumming against the surface of her desk. None of the words or dates on the board made sense and it irritated her so much. Her bloody ADHD. People thought she was always just playing up in class. The classic, stereotype jock. Sports came to her so easily. She was on her way to College on Sports Scholarship...but words just never went well for her. Other class mates thought she was always just pretending to not understand for the attention, just wanting to get a few laughs...but Evie swore down that it wasn't that.

Exhaling heavily, she turned her attention to the window and allowed herself to lose focus, to fall back into the bubble that she usually felt safe in. Evie much preferred being outside, it always felt so confinding inside...hence why she was usually so fidgety in classes other than Physical Education. History wasn't so bad. She enjoyed the subject when the teacher went into lectures and taught them that way...the way Evie actually manages to learn. Sports, Classical History but also just plants. She had always had a real with with plants and their properties. Which were for healing and which were poisonous. It probably wasn't a hobby an eighteen year old should have but her mother didn't seem to care.

Her lips curled upward briefly at the thought of her mother. Evelyn could only feel pride at the thought or mention of the woman who had had her at the young age of twenty. Claire Winslet had been in the middle of her College years, training to become a vet when she had fallen pregnant with Evelyn after a summer romance with a fellow another (supposed) student she had met whilst on work placement/experience at the local vet clinic. Of course it was difficult...but Claire managed to pull through it all with the support of her own parents.

The bell went for lunch and Evelyn couldn't get out of that classroom quick enough, shoving her things into her bag and easily the first out of the door. As she exchanged books for lunch at her locker, Evie knew that the majority of the people she sat by probably wouldn't be there with sports tournaments or lunch time training sessions to be at. Her crowd was a busy one, with them all being into their sports in and out of school, they barely had social lives other than the team gatherings organised by the sports clubs themselves. It did get a bit lonely...but what could she do?

So when she turned up to the canteen to find their usual table empty, she wasn't surprised. Exhaling softly, she approached the table and sat down at it, pulling out her food from her bag. Human, mundane actions. Evie rested her head in her hand as she began her pasta, hazel eyes looking almost golden in the light that poured in through the windows. Pushing her light brown hair over one shoulder, she settled her gaze onto the view outside and just lost herself to her thoughts and daydreams once more.
Last edited: