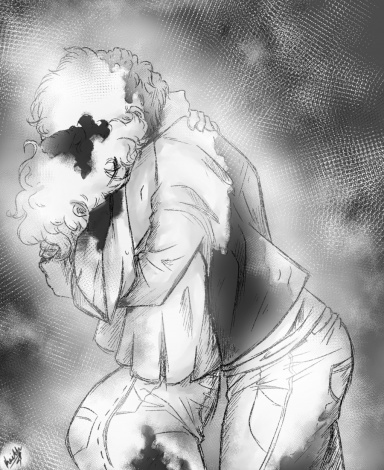 Consume. Smother your doubts. Be fulfilled.
Original poster
Roleplay Invitations

Group Roleplays, One on One Roleplays, Private Convo Roleplays
Posting Speed

A Few Posts A Day, One Post a Day, A Few Posts a Week
Writing Levels

Intermediate, Adept, Advanced
Genders You Prefer Playing

Male, Female, Primarily Prefer Female, No Preferences
Playing Style- Passive or Aggressive

A bit of both, lean more towards passive.
Favorite Genres

Modern, Romance, Fantasy, Scifi, Drama, Action.
Genre You DON'T Like

Horror, Mystery (I like them, just not good at it)

"The United" (IC)
Origins Untold
A call for change has befallen West Point City.

In a world protected by the mighty hands of superheroes and vigilantes abound, peace reigned supreme. Villains scuttled and hissed from the hidden crooks, from the deepest pits of our grimiest alleyways. Those without power are in debt to their protectors.

And yet, a sad medium lingers. The Hierarchy of Heroes squashes the unheard under a thumb of steel, extinguishes their collective voices with the ice of superiority. No one speaks of the lower heroes' treatment. Their abilities pale in the face of West Point's mightiest caped titans. Whatever will, whatever thoughts of rebellion fan their inner fire, a frigid reminder shall be dealt. They are delivered frequently and swiftly, in the public eye for all to swallow.

And our young heroes bow to this. Their teeth gnash, their tongues are held, and their chins are lowered. Leave it to the professionals, never think twice of the ridicule, and live to the best of your capability. Be grateful for this gift.

The Hierarchy crumbled before we could blink.

An unforeseen evil has awaken. We do not know what it is, who it is. Of exactly how powerful they are...but West Point's strongest of heroes have fallen to their feet. Our home faces a danger unlike anything ever known. Villains are stirring from their nests, whiffing out the hero-free scent in the sewers.

Your time has come, lower heroes. Wipe the ridicule clean of your brow, burn the damnable label and underestimation from existence. Believe in yourselves and your abilities once more. Believe in your unquenchable thirst to protect us. Because, my dear heroes...you are all that West Point City has left.

This is our distress call.




​
Last edited: