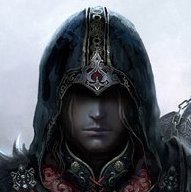 Lord of the North Wind
Original poster
FOLKLORE MEMBER
Invitation Status
Posting Speed

One post per week
Slow As Molasses
Writing Levels

Elementary
Intermediate
Adept
Advanced
Prestige
Adaptable
Preferred Character Gender

Male
Female
Genres

Dark Fantasy, Fantasy, Romance, Historical, Some Sci-Fi
The Two Princes' War


The old king of Callaecia is suddenly ill. His physicians say he has not long to live. His two sons, twins, each have the intent of claiming the throne and the kingdom. Meanwhile the princess, the king's youngest child, is pushed to the sidelines. The kingdom fractures apart slowly, bit by bit, but the princess refuses to merely sit and watch. Behind her father's back and her brothers' backs, she takes up the reins of the kingdom. When her father and brothers find out, they are furious. Fed up with her meddling, her brothers are now intent on getting her married and out of their way. If they can get an alliance or secure the allegiance of a powerful nobleman at the same time, it would be an added boon.

In steps Caelan, Sergeant of the Princess's Royal Guard. The Princess's Royal Guard owe allegiance only to the Princess. They would die on her command. Nobody, not even the Princes, are allowed to mishandle her. If the Princess commanded, they would kill the Prince and damn the consequences.

Main Protagonists​
[fieldbox="Princess Freya Telmere, #C71585, solid, 10, Georgia"]
Many things this life has changed
Aged Twenty-Two
Princess of Callaecia​
​
Early Life

Freya grew up in quiet luxury, never wanting for anything. She was expected to be a demure princess, speaking only when spoken to and never out of turn. Her father was a man of principle above all else, and he had wanted three strapping young men as sons--not a weak girl as his wife's third and final child before she died. Because of this, he never quite accepted his daughter as she grew, though he did soften over time. Her two older brothers--twins, in fact--had always been protective over their younger sister, though they never could seem to get along. When she was still young, her father allowed her to play in the fields with her brothers. She learned a bit of sword-fighting during this time and grew to love the outdoors. When she turned sixteen, however, her father took away this freedom, deciding it was time that she learned how to be a lady of the court.

Lady of the Court
​
She resented her now-restricted life, but she knew full well there was no going against her father. She instead learned how to be a proper princess quickly, as she was forced to take lessons daily. Her father refused to have an unintelligent child, so he had her taught basic politics--both in peace and war time. She already knew how to read and write, but she was forced to memorize her kingdom's written history, as well as the names of all the nobles in the land. As her mind filled with information, she began to crave more. In her own time, she would sneak away into the castle's library, reading books she ought not to on military strategy and domestic law and foreign policy, among others. Over several years, she quickly became proficient with such information, able to rival even the most strategic of generals. One day, when her father was dealing with a conflict on their southern border, she dared to advise him like a prince or a general would. He lashed out violently, and she had a red hand mark on her cheek for a week. She said nothing more of the matter, and the conflict at the border took twice as long to resolve as it would have had her father listened.
Suitors and Illness
In the months that followed, Freya did not dare step her role as a princess. She became the perfect princess for her father's sake. When she turned eighteen, however, a whole new terror seemed to come. Suitors. Man after man, day after day...all trying to win the hand of the princess. Noblemen all wishing to gain from her status. She rejected them all, much to her father's irritation. He commanded her to choose someone, but she refused, earning herself another red hand mark. This time, however, she did not care. She did not want to marry, especially not the selfish political pigs she had met. She cared not for such a life. She wanted to be an adviser, both militarily and otherwise.
A year later, she had yet to be married. When her father once again confronted her, he suddenly had a stroke, leaving him bedridden. Unable to properly force his daughter to marry, he implored with his sons to choose a suitor for her. They promised they would, but they blatantly lied. They did not care about their sister's marriage. They only cared about who would rise to the throne now that their father was bedridden.
Conflict and Anticipation
Freya was left to her own devices, and suitors no longer came knocking on her door. The kingdom fell into slight disarray. Crime rose, and no one had the power to do anything about it. Her father had lost his authority, and doctors knew that another stroke would kill him. Everyday was left in anticipation for his death. His brothers, while they did not fight openly, barely spoke to each other. They constantly plotted against the other, ready to seize the throne. Loyalties in the kingdom were split in half, and Freya found herself forced into a position of absolute neutrality to keep some stance of order.
Though no one could have possibly foreseen it, Freya began taking on a position of leadership. She rose early in the morning, reviewing reports on crime activity as well as trade and military. She organized plans and brought them to her father under the pretense of being a messenger for her brothers. At just twenty years old and also being a woman, her father took the ingenious plans as the careful organization of his two sons. He accepted them, using his authority as king to put them into action. Her brothers hardly took notice, too wrapped up in political scandal and false allegiances to worry about their sister's actions.
At just twenty years old, she was secretly running the kingdom.
Recent Times
Freya has been advising her father under her false pretenses for the past two years, managing to keep the kingdom from falling into utter ruin. She hopes to continue her work when one of her brothers rises as king, but this hope has been cut short. Her brother Frederick, the elder of the two twins, has finally taken notice of his sister's actions. Angry at her dishonesty with the king and what he perceived as an attempt at usurpation, he quickly told the king what had been happening. Furious, he forbid Freya from seeing him. She has not seen him in two months and, without the king's seal, she is unable to help the kingdom maintain its order. Frustrated and impatient, Freya continues to read the reports in secret, hoping to find some way around her father's gaze to help her kingdom.
One solace she has found in her times of strife is in her Royal Guard. They all care for her and each other, and she often confides in them. Though not proper for a princess, she often practices sword fighting with whomever will keep it a secret, usually her Sergeant. She's certainly not even close to the expertise of the guards, but she can at least defend herself. Alas, as she is competitive, she is quite determined to finally beat the Captain one day. It's unlikely.
A woman of beauty, only those who truly know her see past her pale skin and golden locks of hair. Her grey eyes are almond-shaped and full of her own sense of wisdom and wonder. An intelligent mind can see she is more than just a princess. Her smile is soft, but her laugh is loud. She prefers a tunic and pants over a corset and dress, though she never seems to have a choice in the matter except when she finds time to spar. Her strength is surprising for a woman, and the average man would find it difficult to overcome her in mind and in strength. She struggles to find her place in this world, as she yearns to lead her kingdom.[/fieldbox]
[fieldbox="Caelan Arasgain, #4169E1, solid, 10, Georgia"]
The Direwolf
Aged Twenty Three
Sergeant, Princess's Guard
Early Life
Caelan is the oldest son of the Duke of Eire. A young man not yet twenty, he was known to be both intelligent and courageous, if poor with weapons. He was also known to be an avid admirer of long dead heroes, generals especially. He himself was no poor strategist.
Caelan was, however, the black sheep in the family. Firstly, he had little to no interest in politics and diplomacy. Secondly, he was a rebel; a renegade. At any certain time, he was either the source of his father's frustration or the apple of his father'e eye. Unfortunately when his father disowned and kicked him out, it was because right then he was the source of his father's frustration. They had been at odds for three days over something. It all climaxed in a fierce night-time argument. His father, in his wrath, disowned and ordered him to leave. Caelan, in his wrath, did just that.
They both regretted their wrathful decisions but both were too proud to seek pardon. His younger brother was made heir. Caelan disappeared entirely from the radar of the nobility. Where he went and what he did was a mystery to them.
Exile and Prisoner
He had in fact set out for the capital where he had hoped to gain a minor place in the court from where he might make his living. Callaecia was not in the best of states then, unfortunately. In the long journey to the capital he was ambushed by bandits. He used all his intellect to try and escape but he was ultimately outmanoeuvred. There was just too many foes. His horse, his clothes, all things of value he had (pretty much everything) was taken. If he had told the bandits who he was, they would probably have ransomed him but he was too proud to even think of bearing the shame of being taken back to his father, bound and helpless, against his will. So he said nothing.
A few weeks later a mercenary company attacked the bandits and took them prisoner. They had been hired to hunt bandits. The more bandits captured the more pay they'd get. Caelan was set free. He had no horse, no provisions. His best choice would be to convince the mercenary captain to take him on.
Mercenary
The captain proved surprisingly easy to convince once Caelan said he had experience with the spear and the sword. The captain always needed more men and rookies didn't have to be paid much anyway. He got his first true battle experience from being a mercenary. He also improved over time with the spear and the sword.
The mercenary company eventually returned to the capital for their pay. Caelan actually got a decent share. He and some his newly made friends decided to hire themselves out for work inside the city, instead of out. They didn't like travelling much. Caelan and his friends were taken on as guards by a minor noble. Mercenaries weren't really very trusted but the noble had no other choice. He was lacking a true retinue and nobody would really be able to tell the difference.
Caelan proved himself twice against enemies who appeared from the alleys and back streets of the city. For that, he demanded, and was given, quite a hefty pay. He stayed in the noble's retinue for a month more but he grew tired of the work and the noble's insufferableness. So he left. He had amassed by then a tidy sum of money which he had prudently stored away in a bank.
King Yeromer's Academy
While his mercenary friends used their money up in drinking and whoring, he himself had bigger plans. He was going to enrol in King Yeromer's Academy. The Academy was a prestigious battleschool that produced the many guards of the nobles and of the Royal Family.
Caelan spent exactly two years under the harsh, brutal academy regime. His skill with the spear and the sword rose from competent to expert. He had never been able to learn properly how to use weapons when he still called Eire his home. But now... he was a dangerous foe. Afer he graduated, he applied to become a part of the King's Men, the king's personal guards. He wasn't, however, considered skilled enough. He almost made it. Almost, but not quite. He was, however, offered a place in one of the two Prince's Guards... or the Princess's Guard. Everyone expected him to take a place in one of the Prince's Guards. He chose the Princess's Guard.
The Princess's Guard
He was to report the next day for assessment by the Captain of the Princess's Guard. The Captain looked him over scornfully, seeing only a young, inexperienced rookie but then shrugged and let him in. He was the youngest and most junior member of the guard. Most of the guards were older and experienced. The second youngest was a man of thirty two. Caelan accepted criticisms from his seniors without a sound. He was too preoccupied in wondering what the Princess would be like.
She stunned him beyond words.
[I will not say any more because what the Princess is like is up to you.]
He gave his oath of allegiance to her after the first probationary year. Both the Princess and the Captain had approved of him by then. Here was a young man who was quiet and diligent in his work. He didn't say much but when he did, he should be listened to because he always spoke thoughtfully.
Recent Past
Two years passed and he became twenty two years of age. Caelan trained ferociously everyday against his seniors who also came to accept him as one of their own. His proficiency with the spear and sword grew even more, though he still had not come close to mastering the weapons yet. He was also given a horse and his horsemanship therefore also grew, albeit slowly. He had never been really good with animals.
By the time he was twenty three, he was a proven warrior. Nobody could say he was a rookie. He could beat most men (who weren't Royal Guards) without too much of an effort. Among the Royal Guards he could hold his own. He was also, by then, a sergeant in the Princess's Guard.
Current Happenings
Caelan could not be recognized as the young son of the great Duke of Eire anymore. He was taller, more muscular. His dark brown hair was no longer cropped short but allowed to grow somewhat long. One thick lock was grown up to between his shoulder blades and tied back into a warrior's pleat. He had many scars over his body. His nose had been broken thrice and if you looked closely, it showed. His eyes, dark blue, were calmer and cooler. He held himself with a confidence, calmness and coolness of a young man who had achieved much in the world and saw no reason to hide his satisfaction of it.
He was a tall, moderately muscular but lean and slender, twenty three year old Princess's Guard now. He wasn't a proud scholarly young nobleman who thought too much of himself and bridled at being ordered around anymore.
Caelan had found his place in the world, and it wasn't as the Heir of the Duchy of Eire.
[/fieldbox]
Last edited: