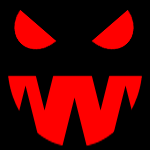 The World Maker
Original poster
LURKER MEMBER
FOLKLORE MEMBER
Invitation Status
Posting Speed

Speed of Light
Multiple posts per day
1-3 posts per day
One post per day
1-3 posts per week
Online Availability

All over the place
Writing Levels

Beginner
Elementary
Intermediate
Adept
Adaptable
Preferred Character Gender

Male
Female
No Preferences
Genres

Fantasy,Modern fantasy, Scifi, Romance, most stuff
PLOT
Hope and Despair. Two sides of the same coin. the things that are the source all other emotions. And the two have their own Manifestations. The Guardria who take the form of small,cute,fluffy looking animals represent hope. The Desdra represent Despair. The latter have mostly stuck with monsters for most of the conflict they have had through the ages over existence. The Guardria have used various methods but the most successful is the use of Magical Girls. Girls who are gifted with powers fueled by their more positive emotions and given shape based on what the wish was that they granted in exchange for becoming a magical girl. however the Desdra learned through causeing a high and steady surge of their more negative emotions.they do this through some means. the battle is reaching it's peak. and it takes place on a city nation on an island. It seems to be reaching it's climax and end. So which side are you going to fight on? Hope? or Despair?
RULES
Be Decent to eachother OOC
No Marry Sues or Gary Stues
Be creative with your powers and wishes
No wishes for powers. most of them aren't aware prior to making a wish. plus the power is linked to the wish itself.
Don't be OP
Most important: Have Fun!
CS
Name:
Age(12-19)
Gender(males are allowed)
Orientation:
Shool and Grade:(not all go to the same school)
Race:(Magical,Corrupted or plain old human who is aware)
Amulet:(the thing that let's them change into their other form)
Wish:
Power:
Weapon:
Appearnce:(pic/anime or description)
Personality:(Include Strong and weak points. so they can fall or be redeemed)
History:(How they ended up here)