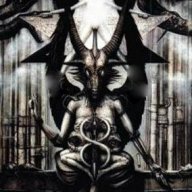 Certified Subdomain
Original poster
LURKER MEMBER
MYTHICAL MEMBER
Posting Speed

Speed of Light
Writing Levels

Douche
Preferred Character Gender

No Preferences
Welcome to the largest reality TV experiment in history - the show that everyone in the world is talking about.

24 hours a day, 365 days a year, the Truman Family is on our screens. We watch them eat, we watch them sleep - we experience every moment of their lives alongside them. Millions of people in thousands of countries draw comfort from this family of innocents.

Inserted into the artificial town of Bluehaven, the Trumans have never known anything else. The illusion is kept in place by the efforts of thousands of actors, whose wages are paid through product placement. Every actor that surrounds the Trumans undergoes the strictest security checks before being allowed on the set.

For decades they have worked, and for decades we have watched the Trumans.

But now... the dreamworld is about to crack...
Choose 2 characters each. One family member and one set actor.
<table><tr><td>FAMILY MEMBER<p><br>Name:<p>Position in the family:<p>Appearance:<p>Job:<p>Personality:<p>Reputation: (what the global audience like/hate you for)<p>Phobia: (something the producers have "conditioned" into you to make you scared of leaving town)<p>Background: (what you've done during your time on the show. Feel free to have some interesting plot-twist about where the producers found you as a baby or how you're not even related to the other characters.)</td><td>ACTOR<p><br>Name:<p>Role in the Show:<p>Appearance:<p>Personality:<p>Secret role: (anything the Producers ask you to do in private - e.g. chloroform the actors if they find out the truth)<p>Reputation: (what the global audience like/hate you for)<p>Background: (what you've done during your time on the show. Feel free to have some interesting plot-twist about being a secret revolutionary trying to expose the truth, or some psycho who's managed to get through the security checks.)</td></tr></table>​