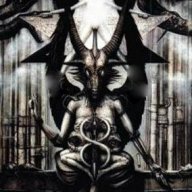 Certified Subdomain
Original poster
LURKER MEMBER
MYTHICAL MEMBER
Posting Speed

Speed of Light
Writing Levels

Douche
Preferred Character Gender

No Preferences
1. THE TOOLBOX TEST!
Paste a post into this thread. You can use your own if you want, but it's often harder to see the faults in your creations. So it's better to find someone else's post - so that you're coming to it without any foreknowledge.

Remember, no one in the Writing School is allowed to get uptight and take offence. Only through total honesty and rough love can writers actually improve. So if anyone takes offence they will be receiving a PM from me. >:[
Using the post you've chosen, do the following:

1. Find THREE words and use the [ s] [ /s] tags to cross them out. Then, in red, put "BETTER WORD:...." then an alternative word that makes a more powerful/emotional impact.

2. Find a dead sentence. Cross it out and, in red, write "LIVE SENTENCE:... " followed by a rewrite of the sentence to make it come alive.

3. Find THREE unnecessary adverbs or adjectives and cross them out. In red, write "NOT NEEDED" and offer alternatives if needed.

4. On a piece of description, try to find a metaphor that is shorter and achieves the same effect. Write "METAPHOR:..." then the metaphor.



Here's an example - Diana's recent post in This One Realm

[bg=#090b07]
Kargon's odd

NOT NEEDED

words left Oralia with an unsettled feeling in her stomach. Though, that could have also been contributed

BETTER WORD: due

to the alcohol that was working through her system. The more she drank to show off to bawdy pirates, the much

NOT NEEDED

darker her mood was beginning to swing. The conversation

BETTER WORD: talk

between Prestadeth and Ku-Jon was lost on her until she found her hand grabbed by the elf and dragged across a suddenly uproarious tavern!

Her hazy thoughts realized that this might be the perfect moment for an escape! Oralia jerked her hand free from Prestadeath and turned on a heel. But before she could start running she ran straight

BETTER WORD: crashed

in to the chest of an fist swinging individual. Her muttered apology died on her lips when he gave a wide toothless smile and went grabbing for her.

LIVE SENTENCE: Grabbing for her, his toothless smile dispelled her muttered apology

Ducking to the floor before arms wrapped around her head, Oralia darted between his legs. She paused only long enough to yank down his pants before she continue ducking and weaving through the mess of people to try and find the tavern door.

METAPHOR: She paused only long enough to yank down his pants and then, like a mouse in a stampede, she scrambled for the tavern door.

[/bg]



This is our first challenge, so don't worry if it's crap (like my metaphor above), or if you can't find 3 of each. Just do your best. As long as you show that you're getting it, that's good enough for me.