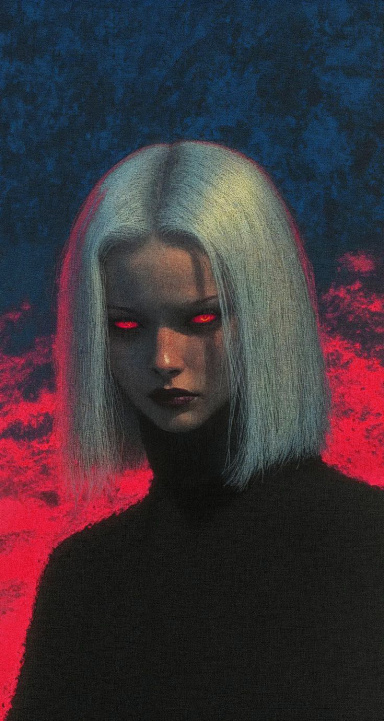 Lean Mean Role-playing Machine
Original poster
Posting Speed

1-3 posts per day, 1-3 posts per week, One post per week
Writing Levels

Give-No-Fucks
Preferred Character Gender

No Preferences
Genres

High Fantasy, Low Fantasy, Sci-Fi, Cyberpunk, Horror, LGBT+, Steampunk, Comedy, Post-apocalyptic, 80s, Thriller, Modern, Romance, Tragedy, Drama, Space Opera, Political Intrigue, Coming of Age

It has been decades since the fall of Voldemort and his followers. A lot of progress has been made since then. The Ministry underwent massive reform under the administration of former Minister Kingsley Shacklebolt. Pureblood-centric laws have been abolished, and the ministry, allegedly cleansed of its corruption and prejudice, has never been better. Progress, in a smaller scale, has also been made in strides: the wizarding world has shed its old-fashioned ways and begun adopting modern technology and pop culture.

Some say that these changes are for the better, but there are those who would argue otherwise. For not all changes have been good; and sometimes what is proclaimed to be progress is, in fact, the opposite.

In 2019, the Progressive Society for Worldwide Peace and Cooperation (PSWPC) forced the Ministry's hand to reveal itself and the existence of the wizarding world to muggle society. Many believed this was for the best, that it was high time for both worlds to co-exist. And yet, relations between the two remain hostile.

It is the dawn of a new decade, and the polarizing political climate and sensationalist media have had a dire effect on the people. Misinformation and panic have been spreading. Although Voldemort was defeated years ago, his influence still remains. More and more, as society grows ever polarized, people are starting to regress to old habits. There are those who claim that Voldemort was an innocent man. And at least half of the wizarding population has begun rallying behind his modern incarnation, Julius Ainsworth, whilst loudly proclaiming their discontent for the current Minister.

Many believe that there would be a war soon. The only question is when.

CHAPTER I. THE WARY AND WEARY WIZARDS

Date: August 30th, 2020
Time: 11am
Event: Shopping for School Supplies
Weather: Sunny

It is a day before the start of term. Muggle-wizard relations are still tense in the wake of the recent terrorist attack. In order to ensure the safety of wizards and their homes, muggles are no longer permitted within any wizarding town or establishment. Meanwhile, the students of Hogwarts are to do their shopping in groups. The Leaky Cauldron--a pub that once connected London and Diagon Alley--has recently been closed down, forcing the students to take a different route to get to the shopping district.

It is a good thing that the professors of Hogwarts are watching over the students and taking lead. In this tumultuous time, these understandably anxious teenagers are easily frightened. With the professors around, things should go relatively smooth-sailing.
Write-up by Adrian   |   Coding by Adrian   |   © Art taken from Pottermore
Last edited: