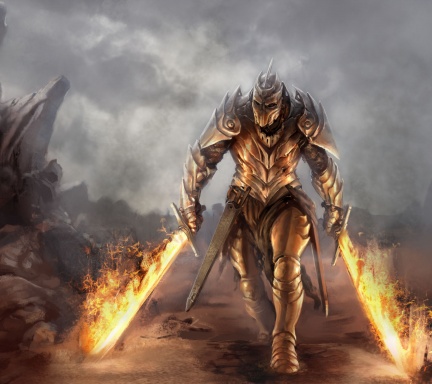 the ultimate future soldier...who else wants some?
Original poster
Roleplay Invitations

Group Roleplays, One on One Roleplays
Posting Speed

Several Posts a Day
Writing Levels

Beginner, Elementary, Intermediate, Adaptable
Genders You Prefer Playing

Male, Primarily Prefer Male
Playing Style- Passive or Aggressive

I'm a little of both I'll take the story in unique ways but I also like to see what my partner can come up with
Favorite Genres

Fantasy, romance, furry, scifi, modern, medieval,
Genre You DON'T Like

Horror,

In the Kingdom of Eiridon the King James and Queen Lily have ruled over the land for years. They are for the most part loved by their people. They have done what they could to treat the people of the kingdom right and with respect and have done their best to make sure they are prosperous. However behind closed doors there are rumors that the King and Queen are planning to subjugate all and fill their pockets with as much gold as they can. If you could believe those rumors that is. Life has been good for all recently however things are about to take a turn for the worse. The people aren't aware of this yet but the royal court is aware of it. The king and queen have fallen deathly ill whether it is because of natural causes or poisoning hasn't been determined yet.

The queen had fallen ill first the king desperate to keep his wife from deaths door had put his sorceress Leah on the job. Shortly after he had he fell ill as well with the same symptoms. Every little thing that she tried failed. No matter what potions she concocted, herbs she tried nothing seemed to help the king and queen get better. A few herbs mixed together seemed to stem off the effects of the illness for just a bit but it hadn't cured them. However she had figured out about a special spring that could heal all ailments and injuries the issue was. She didn't know where exactly it was but she knew she could find it. Yet she also knew that the way to the spring was very dangerous and she would need help getting there.

Meanwhile outside the castle walls a new man had entered the kingdom. He wore a dark gree cloak with a hood pulled up over his head to cover his face. He had steel plate armor that covered his right arm and legs along with his chest. He had two long swords on his back and a large leather book strapped to his waist. His left arm was completely bare of all clothing and armor. He didn't speak to anyone and just went straight for the inn for a bit of sleep and a meal possibly even work.