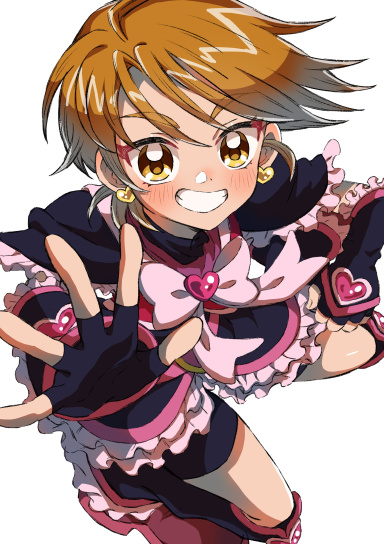 Ancient Iwaku Scum from 2006.
Original poster
MYTHICAL MEMBER
Posting Speed

Slow As Molasses
Online Availability

NEVER
Writing Levels

Adept
Douche
Preferred Character Gender

Primarily Prefer Female
Genres

Surrealism, Surreal Horror (Think Tim Burton), Steampunk, Sci-Fi Fantasy, Spaghetti Westerns, Mercenaries, Dieselpunk, Cyberpunk, Historical fantasies
Episode One: A Beautiful World​
Before this story set in the present begins, allow for me to go back to the days beforehand.... Before the Castle, Before the coming of the Ancient One....

Just remember, my children, the past is always more glorious than the present, and much more reassuraing to the masses than the cold distant future ever will be.

It was during the reign of the White Queen in which my tale first begins. Like all fairy tales, her land was beautiful and tranquil. She was informed by her father, never to travel into the woods alone. This was the only law that she was supposed to honor.

For there are daemons in these woods.



As time went on, the young princess grew into a handsome queen. Her father now laid on his death bed. "Remember, my dear daughter....Never go into the woods...Never....." These were his final words. The daughter continued to honor her father's request until one curious day...



A dreamkeeper in the guise of a black clad masked prince came to her court. The Prince questioned to the young queen, "Why is it that you cannot enter the woods?" "I honor my father's word. That is all." The black clad Prince smirked, "Is that so? Has he ever told you about the outside world and all of it's splenders? There are millions of foods to taste, thousands of liquids to drink! It is a merry feast for all."

Now this queen was rather naive to the workings of a . For nearly a fortnight, she listened to the daemon's wondrous tales about the world. His smooth words made her grow to trust him. And one day, the foolish queen agreed to go out on a travel. Her father had a reason for not letting leave her hallowed him. For once she saw the death of one mortal, she too would become old and die; forever, befalling the curse of continuous rebirths that all of us mortals face.

The Dreamkeepers were angels that stayed neutral during the long ago war. Because of their neutrality, they lost their wings and were forced to wander around the world of men. They have the rare powers to read dreams and determine what they mean, making them prophets. They are neither good, nor evil. Just a force of change in the world.

As fate had in store, the foolish queen did see a mortal die from sickness, something she knew very little about. While her father had died, he had made a pact with the faye people. For the shortening of his life, he could make his daughter immortal, never knowing what it meant to age or feel the suffering of old age. However, it could only be maintained if she would live inside of her kingdom until the cracking of the world. She had broken this contract and as soon as she saw the mortal die, she felt a deep sadness in heart.

It grieved her so much, that she was said to have expressed these words: "Why does it feel like I'm falling. I guess I have nothing to fear, everything happens for a reason. Yet, all I feel is this void. It is neither pain nor suffering but it is something I cannot yet comprehend. All I can do is accept my fate..."

She then fell to the ground. Tears flowed down her soft face. Soon a bright light engulfed her and she disappeared. Never to be seen again.



This is how the tale goes. It's been a very long time now. No one is sure if this tale is true or not. But it gives a meaning to Das Schloss or the Castle.

It is a building that originates from the German word, "the lock" because no one but the Ancient One of the Keep can enter or leave it. Citizens hold the Schloss in the highest regard and many just simply defend it. Everyone appears to have an explanation for the actions of the Castle that appear to be founded on assumptions and gossip involving the rounding of people with powers....