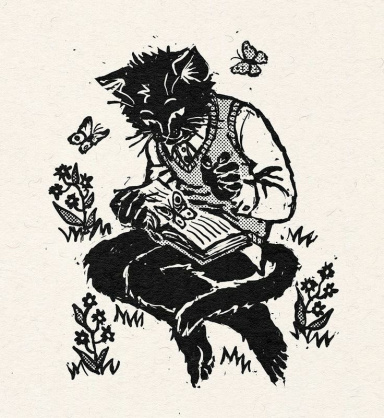 It was unbearable, but she had to bear it anyway.
Original poster
The drawing of the older cat distantly resembled and reminded him of his maternal grandmother, an elderly human woman that had been mellowed out by years. She used to always have a salty yet bitter scent -a scent that he soon learned wasa mix of sadness and regret-. What exactly she regretted was something he was never around long enough to find out.

"Were you a volunteer at the shelter?"

Cooper asks, the story of the cat felt personal. Like someone had persistently in her presence, enough to get to learn her and her backstory. His eyes squint at the page to better view the drawing, a cool breeze brushes by and the unruly strands of his hair rustle with it.