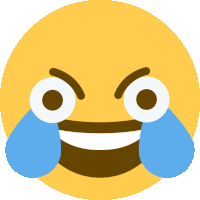 The Phoenix
DONATING MEMBER
Roleplay Invitations

Not Taking RP Invites at this Time
Posting Speed

Several Posts a Day, A Few Posts A Day, One Post a Day, A Few Posts a Week, One Post a Week
My Usual Online Time

My times are pretty erratic, but it's only really rare to see me PST 3-11am. I'm on most of the time.
Writing Levels

Intermediate, Adept, Advanced, Adaptable
Genders You Prefer Playing

Male, Female
Playing Style- Passive or Aggressive

Fine doing both! Sometimes I end up aggressive, if no one else is contributing to plot, or if there's one person I feel like is taking over, but if everyone's contributing equally to the pool of ideas, I just let them go ahead and do it.
Favorite Genres

Fantasy, Slice-of-Life, Modern.
Genre You DON'T Like

Horror, Psychedelic, Gory (gore I can handle as long as it's not gore for gore's sake).
((A continuation of interactions between Kyne Sand and Taria Baratheon

Greenie
from the GoT alternate universe RP
A Season for Snakes
.

Aero Blue
is welcome to lurk and maybe interject with his character Gaheris Tyrell where appropriate.))
Bored and worried were not a combination of emotions Kyne was used to feeling; he didn't usually have to subject himself to that. It was two days after the melee. The Queen's Nameday Celebration. Kyne had a lot on his mind, from the moderately disastrous meeting with the Tyrell representative, the rigged joust results he had stumbled upon - a scheme that honestly had nothing to do with him - the civil war they were planning, and of course, his personal schemes to take care of Axton. The civil war and his problem with Axton required patience and a careful eye, the waiting it would take to know the perfect moment to strike, but it was all starting to wear on his nerves, and there was nothing to be done about the Tyrell. At least they had succeeded in securing the Queen's... relative blessing and a few other allies, but how much that mattered depended on who she chose as her successor, which had been long overdue, in his estimation. The old Martell was a shrew who'd lived much longer than he'd expected, and if she'd passed on her reign earlier, there wouldn't be quite so many problems now, would there?
But the worst thing of all was this blasted feast. Supposedly, at the end of all of this, the Queen was going to announce her heir, but the feast itself was taking forever. As a matter of fact, he hadn't expected to be allowed to attend at all. His father had broken socially-acceptably protocol already in bringing all but two of his bastards to the Celebration in general, but he had been almost certain that Axton would be the only one allowed to attend this special feast, and the rest of them would have to hear from their father who the Queen chose. Kyne had been more than thrilled not to have to go, even if it meant having to stay home and take care of his siblings. He most certainly hadn't expected his father to spear him with an appraising look as he and Axton prepared to leave, and tell him he wasn't suitably dressed. Dressed for what, he'd wanted to know. He'd almost fallen down when his father had evenly responded with, "The Nameday Feast, of course. You are attending." His half-brother hadn't looked any more pleased about it than he'd been, but one look at their father's face, and neither boy had dared to say a thing about it. Even Axton wasn't stupid enough to complain when that glint of steel entered the Lord of House Manwoody's eye, despite the mild smile he was wearing.
How long had it been since this stupid feast had started? He grimaced as he realized that they'd arrived only a short time ago. There were still hours to go before enough people were inebriated enough for the Queen to make her announcement. He'd retreated to a corner of the room; not that anyone had been dying to talk to him, but the stares and whispers of those who had an idea of who he was had been getting tiresome. Staring at the crowds, he searched for someone, anyone, who might provide a modicum of interesting conversation. It took a while, but he eventually spotted Taria. It was tempting to go over and talk to her, but in a setting such as this, that would surely cause several tongues to start wagging, and he truly didn't want to get people wondering what a Baratheon was doing talking to a Manwoody bastard. Their families' alliance for the upcoming was
was
a secret after all. Not even their allies knew the extent of the other alliances they had made, in case some weren't... quite so committed to their cause.
There was something wrong, though. Standing a fair sight taller than most everyone in the room, Kyne had no trouble spotting his target, but she was still a bit too far away for him to tell specifics. What he
could
tell was that she was swaying slightly on her feet, surrounded by a gaggle of other women who looked a bit like hawks descending on a chick. He wasn't sure what to make of that, but slowly, he began drifting away from his corner, quick deft steps and his somewhat domineering presence making it easy for him to forge a subtle path to the Baratheon heir. He still remembered what had happened the last time he'd seen her out of sorts, and him bumping into her would make less talk than her sobbing and spilling her secrets to a bunch of conniving upper-class women. He made a show of tripping right as he reached the group, very intentionally spilling the contents of her cup all over herself.
"Oh exs-scuse me."
He said politely, adding a very slight slur to his existing drawl.
"My dear lady."
He said, a touch too loudly.
"Oh no, your lovely dress,"
he clumsily patted her shoulder, pretending not to notice the tittering of the women around them, as he gestured towards the hall where she could fix her soiled clothing,
"let me escort you to some place a little less crowded. You wouldn't want your lady friends to see your dress all ugly, now."
He grinned broadly at the company present, as if thinking very highly of some joke no one but him thought funny, the way a man a little too far in his cups might. The women stared down their noses at him disapprovingly, but their attentions had been successfully diverted from Taria herself.
1