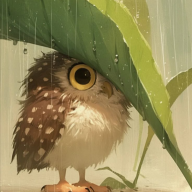 FROSTED MURDER MARSHMALLOW
Original poster
ADMINISTRATOR
MYTHICAL MEMBER
Invitation Status

Looking for partners
Posting Speed

1-3 posts per week
Slow As Molasses
Online Availability

10AM - 10PM Daily
Writing Levels

Adaptable
Preferred Character Gender

Female
THE SEVEN
(OOC will be Up soon. Stay tuned.)
Vykendria - a powerful country steeped deep with tradition mixed with some of the most clever advances in technology. Ruled by the Queen-Regent Amethyst, who has been commanding the people until Blood Heir, Princess Gwendolyn Oelamir is to be crowned Queen on her 20th birthday. Yet now, shocking news has spread like wildfire through the lands. The mysterious Princess they have been waiting for has been accused of murdering a foreign diplomat. She is in prison awaiting her execution. It has cause surprise and confusion, but who would doubt their beautiful and Enchanting Queen?
​
Castle Prison; Vykendria
DONG, DONG, DONG.

Three chimes. 3AM. A little over twenty-four hours of what she considered very unpleasant captivity. Though, she had no doubt that it would grow worse the longer she remained in the small cell. The castle prison was more like a dungeon. In all honestly, it was a dungeon. Hundreds of years ago, all of the criminals of the country ended up here. These days, it was only the dangerous ones. The ones that were enemies to the Crown and earning very dire sentences. The killers, the psychos.

This was something she had learned only in the past twenty-four hours. A day ago she had no idea this part of the castle even existed. Her world was plastered walls, bright open windows with stained glass, and beds with warm covers. Here, her window had bars, open to the chilly air outside. There was no bed or even somewhere to sit. She counted her blessings that she hadn't been chained to the wall. It was the only 'bright side' to her situation that she could come up with at the moment. Even if she had wanted to sleep, there was always the sound of people screaming. Moaning. Probably dying in mortal agony. Ones in nearby cells trying to get her attention and saying things she really didn't want to hear. Prison personnel making her promises she hoped were just meant to scare her. She had never been afraid of anything in her life, and now she had found a million new things to fear in just one single day.

Most young would be sitting in the corner bawling out their eyes about their fate. Praying for a savior, a quick death, and generally sobbing themselves to sleep. Not to say the thought hadn't crossed her mind! Gwendolyn was afraid - terrified even. But sitting in the corner and crying wasn't going to get her OUT. She didn't belong in here and she wasn't just going to accept it. Gwen had spent her day prowling the tiny little cell. She couldn't get her door open, none of the guards offered her any reason options. Her only current idea was trying to get out the window. It was high, but she found that some of the stones were worn away enough that she could climb up. Her next obstacle was the bars. They were too close together for her to squeeze through, but a couple of them were loose from the weathering. If she could work a couple loose, she could get out.

She just had to try to do it before they decided to fetch her for her execution.

Gwen was working on one of the bars when a loud ruckus could be heard from a ways down the prison hallway. She jumped down quickly from the wall, brushing her hands on her clothes to hide the evidence of what she was getting in to, despite the fact she was so messy by now no one would notice the difference. She moved curiously to the door to peer out and see what all the noise was over.