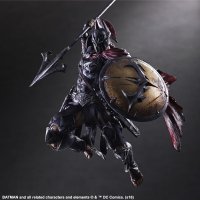 129% of people exaggerate.
Kairos groaned when the scouting report returned. Nothing was going as he had originally designed. He was supposed to be with Esme, instead, he had to settle for her sister. The two of them were supposed to be married and after an unfortunate accident put an early end to Lorraine, they were to ascend the throne where he begin his conquest of the world. But Esmera had to fall in love with Brennan. What did that Etherian have that he didn't?

Then, Brennan was supposed to be murdered by his father's own men, but he survived and made his way here...where he was supposed to rot in prison or die during the fall of the city. Instead, Esme discovered the truth and set him free. Still, Kairos designed a way for him to die when Esme had set him free again, but he survived. The damn man just wouldn't die, and neither would Esme apparently.

"We couldn't find them, Lord Kairos. We search for days and came up empty," the scout reported.

A disappointed sigh escaped his lips, and he finally waved his hand to dismiss the man. When he was in his tent alone, Kairos began to think about what to do next. Brennan and Esme were loved by no one and in exile. Surely they would no longer be an issue. It was time to initiate the next phase of his plan: a counter attack against King Edmund.

"Guard," he called and a moment later, the soldier stepped into his tent, "Please send word to Lorraine that I'd like to see her if she has a moment. It's about what we can do next."

When Lorraine arrived a short while later, she was a woman diminished, her eyes red and puffy from tears. Guilt and fear and sorrow had eaten away at her, and pale and shaky, she entered the tent in something of a daze, "You needed to see me?"

Pathetic… was the only word his mind formed as he looked on at Lorraine once she entered. He fought back the annoyance at her weakness and worked up the gentle, sympathetic look he had mastered for her.

She was far more work than her sister. Standing to his feet, his eyes softened and he hurried to her side, "Lorraine," he said softly, "Don't do this to yourself," he slipped his arms around her and pulled her against him, "You did what you needed to do, and I know it was difficult, Gods do I know...I miss her, too," he held her for an agonizingly long moment before he pulled back. His eyes looked into hers as he brushed away fallen tears, "You must be strong. You are not just their princess. You are their Queen, and they mustn't see you mourn a traitor...even if she is your sister," he pressed a kiss against her forehead and pulled back, "Mourn with me in private, but when we are not alone, you must stand tall and be strong...even if you are faking it," he caressed her cheek, "Do you understand?" he asked gently.

"How… how could she do this, Kai? My own sister…" Resting her head on his shoulder, Lorraine gave a weak bow of her head. Reaching up, she brushed dry her cheeks and straightening, she gave a more resolute nod, "N..no, I understand. I shall try. What was it you needed of me?"

He offered her a smile before he spoke, "There she is," he nodded, "We've been hiding and running. That's all we've done. If we are to have any chance of taking back our home, we need to start hitting the Etherians where it hurts. I think we should send small bands of men to strike the supply lines and pester the smaller troop movements. As word spreads about what we're trying to do, more will flock to us, and who knows, maybe we'll finally have enough to make this a proper war. Maybe we'll finally have enough to chase them out of our land and we can finally begin to rebuild. Maybe then, we could finally take those steps toward our future together."

A weary smile formed at those last words, the first smile she had shown in days, "I would like that… a great deal. And I think you're right. If we keep hiding, they'll just cut us down a little at a time. We need to band together… Rise up and fight back. Have you told Gaias?"

"Not yet," he returned, "You are the rightful Queen and I wanted to have your blessing before I make such a suggestion to Gaias. Many of our people will die in this counter-offensive. I wanted a second opinion...your opinion...before I committed. I will call for Gaias and let him know that his Queen orders it."

Lorraine nodded, her mind far too transfixed on the idea of what was to come for them to really consider what would become of the people, "Yes, of course. Kai… What if, as I am Queen, after all, what if we were to start our future together, now?"

"Now?" he faked surprise. While he hadn't really considered it, it would most definitely propel his plans forward at a much faster rate. He would be King sooner, and the armies, what was left of them, would be at his command. He would no longer need to consult Lorraine, and he could begin his line through her. It would work, "Are you sure that's what you want? Don't misunderstand, if this is indeed what you want, Lorraine, I would marry you today. I love you," he told her.

"Yes…" she said, without hesitation, "Oh, yes, Kai. I'd dare say it's what I need. What we all need. We've suffered so much. A little… a little happiness might not make everything better, but it has to help. Right?"

A smile formed on his lips, and Kairos could not have been happier. It wasn't how he had planned it, but it would work nonetheless...and sooner, "Lorraine," he embraced her, "You would make me the happiest man alive, and I would love to share that joy with our people."

"Then we shall forget all of this warmongering for a moment, and we shall give them that joy. And when it is over, we can break the news when they've finished celebrating." She offered with a brighter smile.