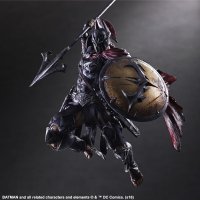 129% of people exaggerate.
Esmera had not slept well. Despite what had happened in the gardens shortly before they returned to their room, or perhaps in light of it, her mind had been far too transfixed on the myriad emotions to rest for more than but a few minutes, and the weight of exhaustion crept over her sometime early in the morning, when the rest of the castle was waking. Brennan, too, who in all his nobility still insisted upon the bench, seemed to find it difficult to rise, and so it was well after the sun had risen and bathed the castle in brilliance that the door opened rather suddenly with a curt knock.

Esme straightened swiftly, her heart hammering as she took in the sight of the queen, standing with a vaguely bemused expression as her gaze traveled between the bed and the chaise, the corner of her lip twitching up ever so slightly, "...Do not look so terrified, dear child. My husband has spent many a cold night on the benches in our chamber." Turning to Brennan, she gave a knowing smirk, "Good morning, Darling. So sorry to intrude… Had I known you were still asleep, I would not have come in as I did. As it is, might I borrow your wife? It's time we talked…"

Brennan had never felt more embarrassed as he sat up on the bench, a slight kink in his neck. He smiled shyly as he rubbed the back of his neck. It wasn't trouble that put him on the bench, it was a sense of honor. His eyes travelled to Esmera upon hearing his mother's request and smiled apologetically, "I suppose. It's not like we were doing anything of importance."

Her own cheeks reddening, Esme nodded and swinging her legs over the edge of the bed, she rose, "I'll just--"

"No need to get dressed, Princess. Brennan… Would you mind?" Gesturing to the door, she smiled, "We won't be long, and I'm sure your bride is hungry. Run to the kitchen… I believe they've leftover from breakfast."

"Right. Yes, Mother," Brennan moved to Esmera and pressed a quick, soft kiss against her cheek, "You'll be fine," he whispered.

Looking up at him, a small smile formed as she bowed her head, "...be quick." She whispered back, before she turned to the queen, nodding to the chairs beside the fireplace, "Please… your Majesty. Sit. See you soon, Brennan."

With a knowing smile, Brennan slipped through the door and headed toward the kitchen.

Moving to a chair, the queen settled into it, folding her hands in her lap, and as Esmera took the opposite seat, the woman's warmth filled a smile. Reaching out, she collected one of Esmera's hands, holding it gingerly, "Allow me a moment to speak openly… without interruption. When I'm finished, I assure you, you may say whatever you need. But for now, I ask you listen… I know my son, Lorraine. I know when he is happy, and I know when he is not. The day you married, that is the saddest I have ever seen him. This is not to discredit you, of course. You're a lovely girl, and by no means do I suggest that you are at fault for his sorrow. I have always instilled in Brennan the sanctity of family obligations. Sacrifices must be made in order to successfully run a kingdom. And to him, marrying you was, indeed, quite a sacrifice.

But I have watched you both, over the past few weeks… and I find it curious how much things have changed. I wasn't sure what to make of you, when first we met. You are… an impetuous creature, with quite the knack for putting men aflame with your words. Unfortunately, as I'm sure you know, I think you've come out on the wrong end with my husband and, it seems, my younger son. But for whatever reason, Brennan takes to you I see his heart turning, and if I am not completely wrong… I would suggest that his is not the only one.

Which is why I feel inclined to warn you, my dear. My husband is not cruel by nature. He tries his best to be a good man, and while the decisions that he makes are not always the best on the outward appearance, I know that his intentions are in the right place. But you are a source of contention for him, like nothing I have ever seen, and I confess, I worry for you. If my Brennan cares for you, the way that I believe he's come to, he will do nearly anything for you. Including going against his father… But Edwin is King, and until such a time as that changes, his word is law. To be abided… by everyone. Including his son.

I understand that you have both seen the unfortunate ramifications of his ire… so know that when I tell you, you have not seen half of what he is capable, I am not being coy. He will do everything he can to destroy you, if you stand in his way, and if need be, Brennan as well. And I fear nothing in this world more than that notion. I beg of you, Lorraine… Whatever you need to do, however deep you need to bury those urges… I implore you, learn to be still. To obey. If not for yourself, then for my son."

Staring at the woman's hand, still clutching her own, Esmera's expression remained focused and even as the queen spoke. It was difficult to hear, for many reasons, but none more than because she knew the woman was right, and as her heart gave a silent pang in her chest, she looked up, nodding, "I do not doubt that you are right. When I came here, to Etheren, I was angry. I was angry, and I felt justified in that anger. You said that our wedding was the saddest day of his life. For me, as well. But Brennan has shown me such devotion… and I… I find myself… I find that the way I feel about him has changed greatly, since then. I will do anything in my power to protect him, your Majesty. Anything. You have my word that I will do nothing to seek ill will with your husband, or Prince Gannon. It was never my intention to do so in the first place, but from now on, I will do whatever is possible on my part to repair the damages done."

Smiling sadly, the queen released her hand and sat back with a nod, "...I do not doubt your words, Lorraine. Thank you." Rising, the smile warmed as she stretched out her hand again, gently cupping Esmera's jaw, turning her chin up, "You are a pretty thing… and you will make fair children. Perhaps less time on the bench, hmm?"

Her cheeks turning scarlet, Esme smiled and nodded, "...Yes, your Majesty. Indeed."

His mother was right. There were pastries left over and all he had to do was ask for the fresh fruit. The platter was full as he made his trek back to their room. Just before he opened the door, though, he could hear the tail end of their conversation muffled through the door. His heart warmed at Esmera's words, a smile forming at the words that confirmed the night before could be more than just the circumstances of the day. Then his mother spoke of children and Brennan thought it best to save Esmera.

Pushing through the door, he produced the platter, "I found some pastries and Stephan was kind enough to spare some strawberries, and a couple of bananas," he looked to his mother and slumped his shoulders slightly, "Do I need to fetch something else or might I enjoy breakfast with my wife?"

Smirking, giving Brennan a look, the queen shook her head, "Hm… Thinks I can't take a hint. I should stay, just for that cheek. But I'll leave you two alone." Bowing her head to Esmera, she crossed the room and pausing beside Brennan, she leaned over to kiss his cheek, "You be good to her, my darling. I'll see you at dinner."

With one last nod, she continued on her way out the door, and as it closed behind her, Esmera visibly relaxed back into her seat with a deep breath.

"...That was terrifying… Don't ever leave me alone, again. Not ever."

"I'm sure you did fine," he slid the platter on the table between the chairs with a smile, "and I should have warned you it was coming, but with everything that's happened the last few weeks, it didn't cross my mind."

Looking over at him, she swallowed and absently, reached for a strawberry from the tray, "Speaking of everything that's happened. Do… do we want to talk about last night?"

He fell into the chair his mother had been sitting in. His eyes turning to his hands as he recalled the touch of her skin...the taste of her lips, "I suppose we should," his brow narrowed as he leaned forward, leaning his elbows on his knees, "You really need to work on your hiding."

"Ha!" With a mock glare, Esme reached out her foot to nudge his elbows, "You clearly cheated! I barely heard you count to ten before you came after me." A smile formed, and leaning back, she shook her head, "I'll remember that next time…"

After a chuckle, he cleared his throat and shifted uncomfortably, "But that's not what you were talking about."

Looking over, she shook her head with a small, tender smile, "No… it's not."

Fidgeting with his hands nervously, Brennan considered his words, "I kissed you," he finally said plainly.

Fighting a grin at the awkwardness of his confession, she nodded, "Yes. I had that part sorted, actually. I was rather hoping you'd handle the 'why' part?"

"Why?" he repeated and leaned back into the cushions, "I...You…," he paused, looked at the wall and took a deep breath, "You're not the woman I thought you were," his blue orbs fell on her, "That woman was...a liar, cruel, the enemy, my prisoner, and my warden."

Meeting his gaze, she gave a small nod of agreement. She had not been proud of the woman she'd become… but something had changed, just what, she still could not be entirely sure… She had changed, "And now…? What am I now, Bren?"

The corner of his lip turned up slightly at the nickname, "You are honest and trustworthy. You care for my-," shaking his head, "our people, even those who were not Caleshan by birth. You are my prisoner no longer, nor do I feel as though you are my warden. You are kind, gentle, and fiery," he smiled at the last," and I…" he let his words trail off, afraid of what might come next should he make that confession.

"You aren't who I thought you were either. I've said before that your nobility does you credit, but I did not mean solely with your… hm. Our people. I see the man you are, and I can think of no one I would have by my side. You are kind and generous… And you…" Pausing, she smiled faintly as she recalled the words she had asked him at their wedding feast, "You make me happy." Turning her eyes back to him, she nodded, reassuringly, "Say it…? Whatever it is… I want to hear it."

"When I saw you in the garden last night," he started as he stood to his feet. Despite her encouragement, Brennan was having a difficult time, "the way the moonlight seemed to shine on only you, I didn't see Esmera, the imposter resolved to secret off vital information to her father. I saw a woman who slipped into the darkness to care for a common man. I saw a woman who fought to meet the needs of her servant. Do you know how many princesses in Etheren would do what you did for servants and peasants?" his brow raised with the corners of his lips, "I could count on one hand how many noblewomen would even only consider it."

He moved to Esmera and knelt before her, his hands seeking hers, "But the image that struck me hardest, Esme, was that in the pale moonlight, I saw my wife. I saw happiness, and a future brighter than I'd ever imagined. I saw a woman that I…" glancing at her hands in his, he swallowed hard, "I saw a woman that I love."

Tears pooled in her gaze as she met his, shaking her head slowly. Her fingers laced through his own and her eyes drifted to the intertwined digits, "...I never thought… when my father told me what my role would be in all of this, that I would ever love. I had reserved myself to the terrible fate of an unhappy life. The wife… of a man who could never be anything more than a tool used to further the safety of my kingdom. Then at our wedding, I saw in you something I had never anticipated… and for a blessed moment, it gave me hope. I saw a man that I could grow to love. Who maybe could… could someday learn to love me. And I knew that the only way I would be deserving of that was as Esmera, not Lorraine… Not a lie. So I told you the truth and it hurt to think that I had ruined everything. For both of us. Then over these last few weeks, I started to see it again… flickers of hope. And I forced them away, because I knew I could not bear if I were wrong. So when you… when you kissed me, last night, I was terrified, Brennan. I was so scared that it was just… a moment. That it was everything that happened, and I wake to find your feelings the same as they had been." A tear slid the length of her cheek and freeing a hand, she reached to brush it away, "I was terrified… but I did not care. Because as unbearable as it would be, I could not deny it any longer. I love you. With all that I am, I love you…"

A breath that he did not know he held blew through his lips, followed by a grin, "To know you feel the same…" standing to his feet, "You have made me the happiest man alive."

"Not yet, I haven't…" Rising, Esmera smiled, almost conspiratorially, before she moved across the room and reaching the bed, she untied the ribbons that held back the canopy at the foot, two in total, before pulling the ribbon free from the end of her hair. These, she tied together into a knot and returning to Brennan's side, she held out her wrist… "There's no Cathedral, and I am no cleric… but I want to do this as right as possible, Brennan. I'm not Lorraine, but I am married to you as Lorraine… and I will never feel whole in that. So…" Laying the edge of the knot in her palm, she looked up at him, "Prince Brennan Derosa of Etheren… Do you take Princess Esmera Davontry of Calesh to be your wife, before... " Looking round the room, she smiled and shrugged, "Before me and before the Gods. Swear it?"

Placing his hand under hers, he took one of the ribbons and wrapped it about them, "I, Brennan Derosa, do swear to care for you, protect you, serve you...and love you so long as I live," taking a second ribbon, he crossed it over the first, "Princess Esmera Devontry of Calesh, do you take Prince Brennan Derosa of Etheren to be your husband, before me and before the gods. Swear it?"

Meeting his gaze, tears in her eyes again, Esmera tucked the third ribbon across the others, "I, Princess Esmera Davontry, of Calesh… do so swear my unyielding fealty, deference, and all the grace with I possess… Along with my undying love, until my very last breath."

His chest swelled with pride as his eyes settled on her lovingly, "All that's left is to seal it with a kiss," he said as he brought his free hand up, cupping her face and caressing her cheek with his thumb.

Without any of the hesitation they had shown on the day of the wedding, Esmera pressed up onto her toes and with a hand at the base of his neck, she pulled herself to him.

Meeting her halfway, Brennan sealed his lips over hers, his hand slipping further along her jaw to pull her closer, deepening the kiss. He felt the ribbon slip from around his hand as he pulled it free to snake his arm around her waist.

Pulling back, ever so slightly, her fingers curling into his hair, she smiled faintly, "...I believe you're incorrect, My Lord…" Her eyes opened, meeting his, a sense of that fire he spoke of blazed behind dark lashes, "There is one more step."

His brow narrowed as he reflected on their wedding, "The vows...the ribbon..the kiss," Brennan shook his head, "We did everything."

A brow lifted and she leaned back a little, smiling slyly, "...Shall I fetch your father to remind you, my love?"

Realization set in and a red hue took to his cheeks, "No, I know now."

Brennan kissed her, then, his hands moving to her waist. Slowly he stepped toward their bed, guiding her back. Pulling away, he smiled, "Esme, I love-"

A crash filled the room, startling Brennan as he spun around, sheltering Esmera behind him. Armed guards stormed in with weapons drawn and once they surrounded the pair, Siegfried stepped out and into the open. The man did not wear the usual smugness, instead, a genuine sympathy shown on his face.

"What is the manner of this?" Brennan's eyes jumped from soldier to soldier, his arms keeping Esme behind him and against the foot of the bed.

"Prince Brennan," there was even sympathy on his voice. Siegfried was anything but sympathetic, "Please step aside."

"No," he objected.

"My Prince, please," the captain begged, "Before I must have you forcibly moved."

"You most certainly can try," Brennan challenged.

"What is the meaning of this?" Esmera asked, peering over Brennan's shoulder with a frown.

Siegfried sighed, "Princess Esmera-"

"What did you say?" Brennan interrupted.

"Princess Esmera, you are under arrest for espionage," Siegfried declared.

"Did my father put you up to this? No, it was Gannon wasn't it," Brennan held his ground as the soldiers began to move.

"No, my Prince. There is no conspiracy," Siegfried sighed and then explained, "A young man was intercepted last night carrying messages between the Princess and her father. Within the letters, we were able to uncover crucial intelligence that she had hidden in her letters to her father revealing weak spots in our defenses, and troop movement and count. The young man also named the princess as the person he received the letters from and gave us the location of the trade off. Upon examining the area, we discovered sufficient evidence to warrant her arrest."

"What?" Brennan stood strong, "You're lying. She...she wouldn't."

"Has the Princess been with you at all times? Are you able to account for her whereabouts last night?" He glanced over his shoulder to Esmera, who gave a very subtle shake of her head. Of course he could, but to reveal that information was to damn the man they had tried to help, "I didn't think so," looking to his guards, Siegfried gave the command, "Arrest her. Move the Prince if you must."

"That won't be necessary." Esmera stated, her hand resting on Brennan's arm as she stepped out from behind him. Turning to him, she looked up, nodding, "...We will get to bottom of this, Bren. I love you."

"What?" he shook his head, "No, do not touch her!" he commanded and yet they ignored. Roughly, they bound her, a guard taking a position between Brennan and Esmera.

"I truly am sorry about all of this, Prince Brennan," Siegfried spoke.

"Like hell you are," Brennan spit though he could see that the man was genuine.

"Take her away," the Captain commanded, and after flashing one last apologetic look, Brennan's way, he followed the guards out and shut the door.