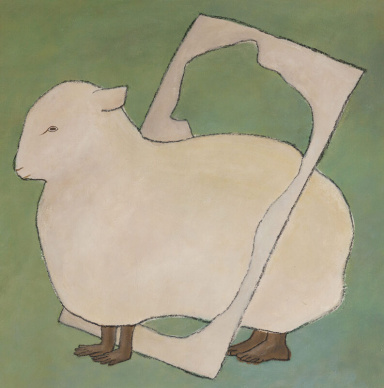 Roleplay Invitations

Group Roleplays, One on One Roleplays, Chat Roleplays, Not Taking RP Invites at this Time, Private Convo Roleplays
Posting Speed

A Few Posts a Week, One Post a Week
My Usual Online Time

I check as often as I can.
Writing Levels

Intermediate, Adept, Advanced, Adaptable
Genders You Prefer Playing

Male, Female, No Preferences
Playing Style- Passive or Aggressive

Both.
Favorite Genres

Fantasy, Realistic/Modern, Magic, Scifi, Romance
Genre You DON'T Like

I am generally not a huge fan of RPing Fandom, but it can depend.
CHARLIE REDDEMAN
He hadn't wanted this. He hadn't wanted bloodshed. What a fool he was, thinking fighting would come at no cost! What did he expect when he asked Tza to teach him? A good fall on unbent elbows and he would walk away the champion? Idiot! His reflection in the water was one he didn't recognize. The blood spattered across his face only served as a reminder and suddenly Charlie splashed the water up, scrubbing viciously, till his face was red and there was no trace of the blood but he could still feel it sticking upon his skin.
All the while he could feel his chest tightening, tears mixing with the water that he threw in his face. He was an idiot. Stuck in a hopeless delusion. This was what the world was like, what Lannya had kept him from. He felt almost betrayed. All his life he had grown not knowing a thing.. not knowing the wars fought... the evils carried out. Constantly, relentlessly. He tried to blame Lannya and he tried to blame the circumstances but once Charlie could scrub no more he knew he had only himself to blame.
For his foolish hopefulness. It was he who had overlooked all of the happenings. Through this journey he had been but a willing victim, thrown, tossed about from one scalding situation to another. He'd wept for his own ache but he never once considered the rest. Perhaps if he has never fought, never burned through the ivy or blasted fire at those elves.. perhaps he would have been blind a little longer. And even that he felt he didn't deserve.
By the time his lip curled and he buried his face in his hands, he wasn't sure who he was crying for. For himself, for his friends, for those he had hurt and left behind. He cried for the blood that he now understood had to be spilled, and he cried for the fact that he would likely have to do it himself.
His body wracked with sobs, Charlie sobbed for the loss of his own innocence.
Their return to the ship had been surprisingly without incident, and for that, Wynleth could not have felt a greater sense of relief. But not all was well with their team, and it didn't take the instinct of a woman burned by her own heavy losses to know it. Charlie had vanished fairly quickly when they arrived, and in her conscious mind, she knew that what he was going through had driven him into himself. She knew because she had felt it, herself, after the Monastery. And she could not, in her heart, allow him to endure it on his own the way she had.
Leaving Hal with the assurity that she would return soon, she made her way along the odd incline of the Skadrad, to where Charlie's room resided and with a deep breath, she tapped her knuckles against the wood, "...Charlie? It's Wyn. Can I come in?"
Not soon after he had finally caved into his emotions did Charlie hear a knock on the door, causing him to jump, tears still freshly flowing. He quickly dragged a towel across his face but it served to only make him redder. For a moment he had thought it to be Inara, another heartfelt conversation like before ahead of him, and he was nearly ready to tell her to leave him be. But it was Wyn.
Walking up to the door Charlie hesitated in his hold on the door knob. Wyn's question begged more of him than he was prepared to give, and he didn't know if he could handle the sight of her.
"Is.. it… urgent?" Charlie mumbled from behind the door, voice nasally and on the edge of a whine.
Should could hear it in his voice, the emotion… or rather, the attempts to hide the emotion and it broke Wyn's heart, her eyes falling closed as her palm rested against the door. For a moment, she thought of lying… of telling it was urgent, because she could think of nothing worse than allowing him to retreat inside himself, but Wyn was an honest person, to a fault, and Charlie deserved that much.
"...I just… I wanted to talk to you. But you can keep the door shut, if you'd prefer. I don't mind…"
His shoulders sagged. Well, any further than they already were. Wyn's words were kind.. they always were. He felt it wrong to push her away even though he so desperately wanted too.. she was willing to talk him through the door, and he almost hated her for it.
Against what Charlie thought was his better judgement, he unlocked the door without another word, trudging over to the bed and sitting on the edge, eyes glazed over in an empty stare.
She heard the click and a small, sad smile appeared for a moment, before she turned the knob, letting herself in. Looking at him for a moment, she hovered in the doorway before she turned and shut it, then crossing the room, she sank down beside him and without a word, Wyn wrapped her arms around Charlie's shoulders and pulled him in a hug.
Words didn't help. Words never helped, because for whatever the other person had to say, there was no way past the guilt, the fear, the pain… not really. And the only thing was the all encompassing loneliness she had felt in her grief… and how desperately she had just wanted to feel like there was someone there.
For Charlie, it was easy to be that person… Good, gentle, sweet Charlie, who had no right to look so sad… so broken.
Her embrace was one he did not return. Charlie allowed himself to be limp in her arms, trying to keep anymore tears down. He didn't know how to respond.. he didn't have anything to say. He didn't want pity and he felt that he knew no other way to handle this than to berate himself. And to do that he wanted to be alone.
"..Thanks." But he didn't mean it, because he didn't know how too.
Leaning back a little, Wyn folded her hands in her lap, looking down at them for a moment, "Do you remember when we first met, Charlie? I know it wasn't that long ago… but sometimes it feels like years. Back at the inn? With the Shae…?"
Hands shifting in his lap, Charlie glanced off to the side. So she wasn't going to go that easy. "Of.. course." He muttered. "I remember." What's that got to do with anything? He wanted to snap. This was probably going to be some whole story about fate.. and doing the right thing, but he didn't want to hear it. His brows furrowed in anger but he spoke not a word of his thoughts. He felt helpless enough that not even Wyn could say something that would change his mind.
"I was there at the inn… before any of you. I didn't even know that the letters had been sent. And I didn't care. When I'd first heard the Shae speaking. I didn't care. I was angry, Charlie… and hurting. I had just lost the man I loved in a horrible, despicable fashion and all I wanted was to be alone. But you… Charlie... I'd known you less than ten minutes and you looked right at me, and you said to me 'we'll figure it out'. And I knew that any mission with someone like you coming along… would be worth going on, whether or not we succeeded. It was your heart. I saw it there, and when you came along to help Hal's family… and in Lauderdine. You and I… we aren't so different. We're overlooked, because we aren't strong, and we don't seem particularly brave. But we're here, because all we want, all we have ever wanted was to protect the people we care about."
A sigh escaped and she looked up at him, "...And the only way that we can do that… is by protecting the Seed. And you did that today. I know that you think what you did was wrong. I know, because when… when we were attacked in Lauderdine, I couldn't… I couldn't even use my magic against the Shadow Casters there. I was so afraid of doing the wrong thing. Of feeling the way I did when… when I lost that boy's mother in Hal's village. But the thing is, sometimes we have to make decisions to do what feels wrong, for the right reasons. Just like the Shadow Casters… doing what they think is right, all for the wrong reason. The courage it took for you to protect that Seed, Charlie. To protect all of us… Hal's okay. I know that, but when I saw him go down today, I was so sure… and I had to go to him. And you were there, Charlie, when I needed you to be. Unreservedly. You are always there. And you think for one moment what happened out there has changed who you are, I hope you're listening… Because I won't let anyone tell you you are anything less than the bravest person I know."
Throughout her speech, the one he had diligently been steeling himself again, the one he had been preparing not to hear, Charlie couldn't manage to hold himself. His lip curled and his eyes welled and he sniffed once, twice, three times, each time trying to pretend it was nothing more than a would-be sneeze, his expression so forcefully mad it was almost laughable. And by the time she finished he was once more a mess of tears and snot, hands trembling, viciously shaking his head. "I don't deserve that." He said, quivering. "Stop it, I don't.. I don't deserve that. I killed someone.. I hurt so many. It can't be right. It can't be right."
"All of our hands have blood on them Charlie…" She said, quietly, "...Literally… figuratively. It doesn't matter. We've all done things that we never thought we would. Things that will haunt us… because we are
good
people. You and me, and everyone here, Charlie. We are good people. And that is why it feels so bad. But if you hadn't done what you did, who knows what would have happened. To you, to us… to the Seed. No one will look back at this when they tell of our story, Charlie… and think any less of you for what happened today. No one." Looking up at him, she shook her head, "...You saved my life. I thought… I thought I was going to die. Without what you did, I might have."
"I don't understand." He whimpered. "I don't understand why good people have to do bad things. I don't want to hurt anybody.. Doesn't that make me bad? It's what makes the Shadow bad.. People who hurt other people aren't good." His voice was strained. He was struggling to understand, understand the clearest black and white principals he had based everything in his life upon.
"Do you think Inara is a bad person, Charlie? Or Tryn? Or Tza…? What about me or Hal? We have all had to make choices we didn't want to make, but we made them because there is nothing else we could do. You are not a bad person. And you are nothing like the Shadow Casters. They would burn our world for their own selfish reasons… and there is not a selfish thought in your mind. You are my friend, Charlie. And I love you. And I don't ever want to hear you compare yourself to them again… Not ever."
And with that he finally caved, collapsing into Wyn's embrace and crying heartily against her shoulder, trying to never hear the screams of the elves again. Trying to forget. But things weren't so easily forgotten and he knew that, he knew that. He knew that he'd never forget. But Wyn spoke truth.. he thought none of his friends to be bad people. There had to be choices. He would have to make them.
Wyn didn't say anything after that. There was no need to. Her arms came around Charlie and she gingerly brushed a hand across his shoulders, letting him cry, letting him get it out as long as he needed to.
3