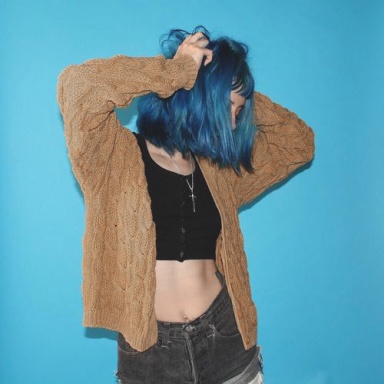 Protesting summer
Original poster
minho

Minho couldn't keep track of how much time they had all been out in the Scorch. They'd just been walking, in search of... what? They didn't even know what they were going to find. They hadn't come across people, and they'd lost people from their group already. They were all tired and they wanted to rest and get something to eat, but there were only abandoned buildings and no food for miles.

For a while now though, they'd just been walking with nothing surrounding them, and night was fast falling. Minho figured it was probably best they found some shelter before it became completely dark because they didn't want a run in with cranks. They had no clue which of them were immune to this and they had to be cautious because of that.

After so long in the maze, Minho found it rather strange to be outside in the real world where there were no walls or mazes or grievers. Of course, there were Cranks, which were probably worse than grievers, but Minho was a little let down considering he had expected the world to be full of people. Though now he supposed that he was a little grateful for the maze since it had been what had kept him and all the others alive and away from Cranks.

"Is it just me," Frypan piped up, causing Minho to look up from the ground and at him. "Or is it getting dark really fast?"

Minho had hardly noticed that it was getting dark so fast. He had been so lost in his thoughts, trying to think of what they could do once they found shelter, and where they could go from there, acting as a pro tem leader of sorts. He cast his gaze to the sky, noticing that it was overcast. And then he turned around, everyone else around him doing the same, only to see the oncoming storm.

"That doesn't look too good," Frypan murmured and Minho nodded in agreement.

"Run!" He yelled out to them before turning on his heel and running forward. In the distance he saw a run down building, which he was hoping would act as some sort of protection so they could wait out the storm.

cameron

"Storm's coming," Cameron called out to Lisa from her post. She wasn't with the other girl and was instead doing her turn with guard duty, closer to the front of the building they had claimed as their hideout of sorts. The pair had been staying there for a while now, waiting to gather as much resources as they could carry before they were going to set off again in search of the Right Arm. There were posters about it everywhere and Cameron had been glued to the radio they carried where she heard a couple of announcements. From what she gathered, they were a little far, but that was their aim. They probably had more resources and a bunch of people that weren't cranks. It would be nice to see different, civilised people for a change.

As guard, she was just reporting what she saw that she felt was important. The two did it whenever the other was in charge, just in case it was necessary. She had her knives strapped to her leg and a gun in hand. When they had escaped the WCKD compound, she had been sure to snag as many weapons as she could, knowing she would need to use it.

Something in the distance alerted her and she rose to her feet from the edge of the window she had let her legs dangle over. Cameron squinted slightly as if it would help her see better, only to see a couple of figures running away from the storm that was fast approaching. For a second she thought they were cranks and was getting ready to shoot them before they could make it. But as they got closer, she realised that they were people. Actual people, trying to evade certain death. She couldn't help but feel like some of the faces were familiar but she couldn't tell from so far up.

"We've got people!" She yelled up to Elisa before she slid down a pole that was standing in the middle of the floor, having come out because of the building broken down in certain areas. She got to the ground floor with ease and pushed open a door before heading outside, gun in hand. She couldn't help them run faster but she could sure as hell prevent any other trouble.

And as if on cue, three cranks came out from another small shed close to the building, running straight for the group heading toward them. Cameron aimed and fired, taking out two of them in seconds before pausing to beckon the others to try and hurry up.