Kitti
Guest
Original poster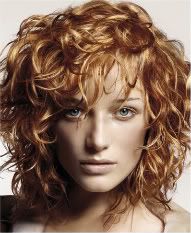 If she were asked, she would say that all she remembered of the night was that it was rainy. It had been raining all day, the gloomy gray sky never breaking for sunshine. The street ran dark with water flowing over the asphalt in rivulets that splashed when hit by the tires of passing cars. The oppressive feeling of the dreary night had repelled most of the people from the bar and pushed them instead to the safety and comforts of their homes. This was not, however, the case for everyone.

With her fiery orange locks soaked from the rain and weighted down with the water almost to the point of being straight, Morgan had fled to the bar as a refuge, despite having to walk through the rain to get to it. Her ID was fake, the barkeep could tell at a glance, but as he lifted his eyes to deny her the drink she had ordered, he found that he hadn't the heart. Rimming her eye was a dark purple bruise and her lip was split and bloodied. Any misgivings that he might have had that perhaps she was a troublemaker fresh from a fight vanished when he saw the fresh tears welling in her eyes. No one would be the wiser and this girl certainly wasn't about to turn him into the police, he thought sympathetically. And even if she did, he'd blame his failing eyesight and her fake ID. What did he have to lose?

Gratefully, Morgan accepted the rum and coke that the bartender set in front of her. She tried to smile at him, but the split in her lip still hurt too badly to muster more than what she hoped was a friendly grimace. The bar was almost completely empty and she felt like she should start a conversation with him, to try and show her gratitude to him. She didn't know what she would talk about however. Looking through the window to the street outside, she fished for topics.

"Terrible weather, huh?"

She could have kicked herself for such a lame and uncreative statement. She raised the glass to her lips and took a drink of it, enjoying the burning numbness and it went down her throat. With any luck, she would be safe here for at least most of the night. She didn't feel too bad, offering her fake ID up. She was legally allowed to drink in Canada, wasn't she? Not that it was a particularly good comeback. She was just shy of being legally allowed, anyway. Just by a few months.

Once the bar closed at two am, she'd have to go home, she reflected somberly into the drink. She wanted to leave, to move out... she just hadn't been able to muster up the money to attend college and move out of her parent's home. Besides, it wasn't this bad every night. Just, sometimes, things were bad. But they were always better the next day. Sighing into the glass, she emptied it of its contents and glanced around the bar again.