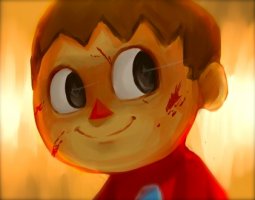 Hi-def
Original poster
LURKER MEMBER
FOLKLORE MEMBER
Preferred Character Gender

Male
Genres

Fantasy, Horror and Sci-fi. I'll try basically anything though. I also love strange and unusual RP genre concepts. Different is good!
~The Sapphire Navigator~
​
With October Knight as Lance Silver And Magentara as Terra Calores
​
6010, early April.

In the vast outreaches of space, a lone ship travels towards the great unknown.
Endless blankets of stars dot it's path as it
bravely makes it's way into yet uncharted territory. Among the distant planets and solar systems, one beacon stands out in the distance. It appears to be nothing more than a spec in the horizon, but to the trained eye's of Captain Lance Silver its a landmark of great importance. It is a space station, one that is or was at one time occupied by a human colony.




Sitting at the main Controls at the head of the ship, Lance zeros in to the distant Space station. As the thrusters kick in, regulating the flight path to the new destination, Lance stands up and heads to the small kitchen area located directly in the back of the ship. He pours himself another cup of instant coffee, it seemed like that's all they have had to drink for the last week. Powdered. Instant. Coffee. Supplies were running low, and if they wanted to survive they would have to stop soon.

Lance glanced at the small mirror hanging over the sink as he sipped his Coffee. Staring back at him was a handsome man of 25. His almost always present 5 o' clock shadow gave way to a cut jawline and thick neck. His eyes were blue and bold, always his best feature, so his mother used to say. His hair was light brown and hung loosely around his ears and forehead. He smiled into the mirror revealing a set of flawless teeth. Apparently happy with what he saw, Lance headed back towards the front of the ship, Passing Terra as he did so.

"How we looking, Ter?" Lance asked as he walked by his over-qualified Navigator.