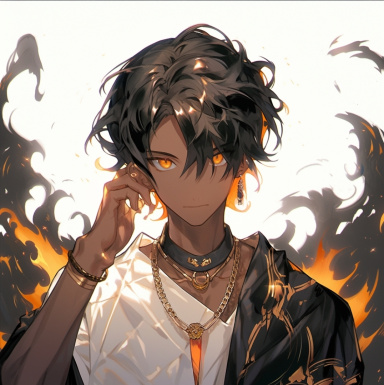 Member of the Yato Club
FOLKLORE MEMBER
Posting Speed

Multiple posts per day
1-3 posts per day
1-3 posts per week
Slow As Molasses
Preferred Character Gender

Male
Female
Transgender
Primarily Prefer Male
Genres

Fantasy, romance, BL, action, magical, modern, horror (sometimes), scifi (sometimes), modern fantasy
Scooby Doo,

Lucas

,

Henry Morgan

Wyatt Halliwell,

Barry Allen/ The Flash

and

Goddess/Charlotte Richards

" You know, something tell us that we will be on the sidelines for a while,"

Henry replied, checking the girl and looking around the room.

"

Do you think we are missing something?

" Barry asked the doctor as he looked around the room.

" It wouldn't be the first time that this group missed something that was incredibly obvious,"

Wyatt pointed out

" Hopefully splitting up was a good idea,"

Scooby commented.

" I hope so too,"

Lucas replied.

" Hey, wizard, guy, you find anything about the wand?

" Goddess asked Loki. Loki was able to discern that the wand was magical, but it also seemed to be just as busted as everyone else in the warehouse. Its true potential were unknown for now.

Chris Halliwell,

Lucifer Morningstar

,

Ralph/ Elognated Man

,

Oliver

Queen

,

,

and

John

Chris would take a look down the door and see that the hallway didn't seem to end. It was also dark, but there were torches on he wall. [COLOR=rgb(153, 204, 255)" Well, of course, it couldn't be lit brightly, that would be too nice." [/COLOR]

"

Let me help with some of that illumination,"

he replied, producing a fireball and throwing it down the hallway.

"

Okay, so dark hallway. Why do I feel like we are walking into a sacrifice?

" Ralph asked.

" Probably are. We don't know why Darhk even wants Asher really."

" That sound fine, but it doesn't look like there are any enemies here...... which seems weird for the path to Asher."

The party would reach a dead end at the end of the hallway...… though there were some markings on the floor.

M

ax Thunderman,

Nathan Drake,

Lydia Martin and

Kara Danvers,

The passageway was fully lit and not before long, the party would find men with guns around a corner."

I think we stumbled across the right way,"

Nathan replied.

" Was the tip off the man with guns?

" Max sarcastically asked. Nathan rolled his eyes at Max.

" Well, I guess we are fighting now or.... perhaps we could..."

Lydia trailed off.

"

I think either way could work. Lexi, Bishamon should we try a direct approach or a sneak attack?"

She asked.

@Takumi @Gands
"Sitting on the sidelines, huh?" Kazuma muttered to himself, frowning. He took one more look around the room from his spot beside Ashley and the others.
"Sometimes even the most obvious that things are hard to spot, but since it's part of my job to spot even things hidden in plain sight I wonder..." He trailed off, scanning the room one more time.
It gave him something to do at least.
@LuckycoolHawk9
@Wait Crew
Bishamon tried to carefully count how many armed men there were, before glancing to the rest of the group.
"I'd say we attempt to sneak, the element of surprise could be in our favor. If that doesn't work and they know we're here already, then we'll just have to fight our way through." She suggested.
"And we'll have to be quick." She added. She knew if she died she'd reincarnate back home, but here she didn't know what would happen in a different world,and didn't want to find out.
@LuckycoolHawk9
@Gands
@Passageway