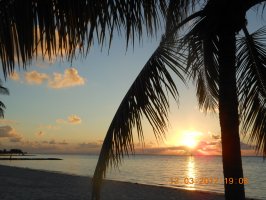 Hmmmm
INTERN MODERATOR
DONATING MEMBER
FOLKLORE MEMBER
Invitation Status

Look for groups
Posting Speed

Speed of Light
Multiple posts per day
1-3 posts per week
Online Availability

Afternoons, Nights
Derek "Chopper" Welch​
The younger looking Derek looked up and grunted "Time Travel, you say? My world goes through this all the time. Time travel to different timelines, different paradoxes and more. Skynet plays its sick chess game to try to kill us all throughout time and space.
"So this Darhk can technically transfer through time and space much like Skynet can send terminators through time travel?"
​
"So that explains how Darhk messes with our ages. Perhaps someone doesn't like that we know too much or anyone who is turned older or younger, is."
"Theoretically, we also have- fuck. Derek blinks and grunts annoyingly
"So we have a Skynet like thinker on our hands is what you mean?"
Damn, I have a headache thinking about it all.
Lucas turned and noted more of the people around have either aged up or down here.
"So who or what is this Darhk person anyway, and what do we actually know about him?"
"From what I've gathered, Darhk knows precisely what time or place we came from and can screw up just about anything in it. If we don't fix it, we might not exist in our own timelines at this rate or worlds to say the least of it.
[IMG]https://data.iwakuroleplay.com/avatars/s/21/21309.jpg?1545087867[/IMG]
LuckycoolHawk9
@Gands
@Takumi