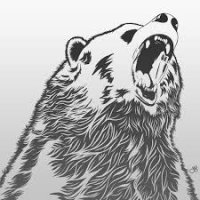 "Teddy Bears never forget."
Roleplay Invitations

Group Roleplays, Not Taking RP Invites at this Time
Posting Speed

A Few Posts A Day, One Post a Day, A Few Posts a Week, One Post a Week
Writing Levels

Adept, Advanced
Genders You Prefer Playing

Primarily Prefer Male
Playing Style- Passive or Aggressive

Probably both, depending on the situation. Am at least comfortable with both.
Favorite Genres

A lot. Can't really pick a few out as it depends on the lore etc. etc. etc.
Genre You DON'T Like

I don't really dislike any, but I guess that I don't do a lot of superheroes or high school ones. Not that I am not interested in them. Oh dear, I am rambling.
| Roster | IC| Accepted CS dump | Collaboration site | NPC/Clan Dump |
Head GM
Gerontis
GM's
Chromehound | Aliceee | Nim | FrostedCamel |
Oblivion
Introduction
Welcome to the RP: The Rise of the New Generation. A story and RP that has been going on for at least five years, an RP where history has been made literally by the players and for the players. We hope that you will like your stay and wish you the best while being part of the RP. Any questions? Then please take contact with the GM's of the RP. The RP accept newcomers and interested people within our midst as it most likely will have a place where one can start and grow into the story. No matter what arc or situation!
If you are new to the Roleplay and you wish to make a character, I recommend using this page. It is created and aimed to help you to make your first character and getting started into the Roleplay.
The Rules
​
Rule no. 1: Don't be a jackass. To put it in plain, simple words; criticism is okay, swearing at others isn't.
Rule no. 1B: People don't like each other, that's natural. What isn't natural is bullying them into oblivion. If an argument escalates, be the better person and walk away. Or else ask one of the GM's to help you.
Rule no. 2: If you don't agree with someone or something, you can tell them that. Nobody is going to feel insulted because of that (lest you don't follow rule no. 1 and 1b.) and most actually feel like you helped them. However remember that the GM's always have the last word, don't argue with them if they don't agree with what you say. It's fine to bring it up, it's not fine to drag an argument on for pages. Again, try to contact one of the other GM's if you can't agree with one of the decisions. But stay civil at all times.
Rule no. 3: Create a genin first. Don't spam the thread asking if you can be a jounin or kage or whatever you want to be. We can't just give every rank away when there is no spot for it. Besides, some ranks won't be given if we have the idea you're too inactive. Bit blunt, but true.
Rule no. 4: Keep your characters logical. Nobody has ever seen a genin with the power of a kage. It has to make sense to be accepted. Else look at the ranking information link for more detailed information.
Rule no. 5a: Don't complain about the roster not being updated. If your character has been accepted by two GM's, you are free to post. The character roster is just something to help. If after a while you haven't been added yet, contact either : Gerontis or one of the GM's.
Rule no. 5b : Keep in mind that if you join, that every character is property of you and the RP. IF you get kicked, banned or leave then your character will belong to the GM's as they see fit. With getting accepted, you've agreed to this rule. It isn't about us wanting to have your character, but it allows the GM team to do something if it ends up freezing a scene or such. We don't use this rule unless the situation is dire need of it.
Rule no. 6: Much like the rule with the genin, if the Head Gm or OOC GM's don't think your capable of handling another character( no matter what rank), based on performance or activity, then they have the full right to deny the character on this rule. If you don't agree, don't drag it out but try to talk with the Head GM or ask one of the other GM's to help you. Though keep in mind to turn back the decision, a majority of the GM Team needs to agree on the matter.
Rule no. 7: In order to keep things fun for everyone and to put emphasis that this RP is story-based and not all about killing, raping and murdering somebody else, you can't kill one character without the permission of the creator/owner of the character. The only other was is to ask and let the Head GM agree on the action to kill the character of the other person. Also, don't be overly using gore. If you violate this rule, then don't look surprised if we take measures to keep you out of fights for a very long time.
Rule no. 8. : Not all characters can have a mangekyou sharingan, eternal sharingan or whatever you may desire. Keep it logical or don't keep it at all. Custom gekkei genkai in the form of dojutsus will be accepted when they make sense. The more traits a KG will give, the harsher we will be with grading it. This also counts for how we will review high ranked tech's, and other things like Space-Time Jutsu.
Rule no 9. : Even if you don't like them, respect the GM's and Moderators. They are the people that try to make it fun for everyone with ideas and to keep order. Give them also some credit for trying to be around to help people with questions and doing just more then having fun. Also, this rule counts in the chat. If you violate this rule, don't expect any kind of mercy. Not even from me.
This also means that if one of them ask you to drop it, then drop it.
Rule no 10. : Please don't, but really DON'T do anything rashly like running and becoming a missing nin without talking with the Head GM and GM's first. If you take an action like that, expect that you will likely be losing one character and then not being given some nice position for quite some long time. If you want to make a baddie, ask it to Gerontis, who can help you out with that. But notice that it sometimes might take a whole arc before your bad guy/girl gets into action.
The Other Rules
A section that is dedicated to rules that apply towards a subject like a specific dojutsu or such, all in order to make some cannon stuff less OP or easy to abuse. This will be updated frequently.​

Explaining the responsibilities of leading a team and having a commander position.


A team is led by a squad leader. This doesn't always have to be a jounin as chuunin can also lead squads. IC wise it is considered to lead, train and try to guide your students/squadmates. It is up to the leader of a team to organise missions and training. Though team members can easily try to find training and if they find their leader inactive enough, requesting a mission at the Jounin Commander (and if there is none, the kage/leader).

It can happen that a team is being held up due a person being inactive or what so ever. In case this happens, a team leader can decide to godmod the character lightly - don't go overboard with this! - in order to get the team still moving. However, when the team is active and have an inactive team leader, they can approach the person who's in charge of the corps they belong to. This is often the Jounin commander and not the kage. Only approach the kage or higher if you can't get the jounin commander or any other commander.

A commander isn't just an honorary title, but a responsibility. Your character is leading a corps or detachment and needs to help thus ruling and managing the forces or some other field of the total leadership over a nation. This means that they are important for the management and can also try to suggest (OOC and IC wise) to their leader all kind of stuff. Perhaps your Guard commander has an idea on how to improve the efficiency of the police or guard corps? Your Jounin commander has a great suggestion on how to improve the discipline or another aspect of the forces?

Be creative and like a team, try to see if you can else get an assignment from your leader. You practically can't say that you haven't got anything to do with your commander as you could see it as a loose based team/squad with the other commanders as your team members and your leader as the squad leader. Try to else get some connection going on and cooperate with your other commanders as it will benefit the nation as making it perhaps more fun to write for them.

How to get a position

To get a commander position you can easily ask for it. Approach the leader or an important person in a village and simply request it. It is alright to ask it, as it shows your interest. Probably you should ask it in a polite manner and not demand it.

Another manner is to have a character being capable of a position. Commanders and higher ups are people who can be loyal and trustworthy, but also knowing a thing or two about politics or leading others. They are advisers, commanders and politicians. This means that a simple brute is less likely to be promoted to such a rank and responsibility. Do note however that a person of a position like these isn't going to be fighting on the front lines all the time. They are leaders, not simple brutes.

What to do?

A commander is capable of advising their leader. Trying to make suggestions on improving something and how. Leading their corps and manage it. A commander can thus lead a part of the village's forces or such if they are assigned to that role. Do remember that while a commander/leader is granted this right that they can lose it if their superior deems them unworthy. Thus, this isn't just a position of that a character is some powerhouse (as commanders don't need or will do a lot of combat), but one that comes with the responsibility to maintain it.


Due the many advantages of the Byakugan, the range isn't like the cannon of kilometres wide. Due the advantage one has in a combat situation, the max limit for starting characters or those who haven't trained it is roughly around twenty metres. One can increase this with training posts and such, but the max limit for even talented users is set to 40 metres.

And before you think that this very unfair, keep in mind that a normal battle is fought out in an area of around 30 metres. The ability to zoom in and out requires chakra and can be taxing if done too much in a fight. Again, this isn't to pester those use this dojutsu, but seeing one can see through many (not all!) genjutsu, it is only to balance it out.


Unlike the cannon, one that has a sharingan eye can't just copy other elements that he/she hasn't mastered yet. One can't also copy sealing and other specialised fields if they don't have the required chakra control, mastery on the field and experience. Also, take note that the sharingan can't see through obstructions - such as dense smoke - in order to keep it balanced out.

Due to the IC fact that only 30% of the Uchiha can activate their sharingan and the fact that most Uchiha PC's can/have awakened them I'll invoke a new rule. This is to make the sharingan, not a common phenomenon, as it isn't that common- at least not here.

Everybody that has a PC Uchiha or character with (one) sharingan can't have another character with the dojutsu. The following Uchiha of the person is thus forced to be an Uchiha without the sharingan.


Some techniques as Body Flicker aren't allowed to be used in combat. They can be used outside combat or in order to arrive at a scene in what you might think as a cool way. But during combat or try to flee from it isn't allowed. Some high-speed techniques that are allowed in combat aren't allowed to become auto-dodge or hit movement nor can they be used in any reckless or careless manner to just win a battle.


Due one learns the basic things as that pain and the kai, otherwise, release can be used to break free from genjutsu, please don't be quick to just break out of a genjutsu. Certainly not when your character isn't experienced with or against genjutsu. Please remember that genjutsu aren't easy to execute and that a very cruel/grim image isn't easy to ignore.

Unless your character has experienced or been hardened enough to ignore such visions and illusions. Otherwise, don't be a game breaker by instantly recognising genjutsu. This even goes for some high ranked characters!


Jinchuriki won't gain instant access to the chakra pools of their tailed beast or any ability that the beast can grant or that can be gained. To gain one or two requires one to 'tame' the beast. This means that they have opened the seal and either have gained the beast's approval and cooperation or being able to tame it with force. Also, note that even though a jinchuriki that has opened the seal and has gained some good chakra control, that they can't just go endlessly using ninjutsu.

Due a human body, a jinchuriki needs to be careful to not keep on using chakra taxing technique one after another. If they do, they can end up in a 'chakra burning state'. This is a state where their body will start to ache and eventually will make them collapse.


War can happen at any time. With nations that employ a lot of military activity, it isn't rare to see one nation deploying forces in order to attack another or defend themselves. However, unlike the cannon, battles between armies here aren't about a mass of shinobi using ninjutsu or charging each other without proper formations. One of the facts is that the military isn't full composed out of shinobi. They form up around 35% of the total military force. This means that out of ten people in the military are 2 serving into the shinobi corps. It is after all not reasonable to occupy a region by just a specialised part of the military - due to being heavily outnumbered by the population and other factors. With this, it is thus argued that ninjutsu isn't a common sight among the large-scale battlefields.

Ninjutsu and other chakra using fields and specialisations use hand signals it is an unwritten rule that one can't use it in the thick of battle. A second can be the difference between life and death. While you're trying to weave through the required hand signals, an arrow could have pierced your neck. And shinobi or not, once you're bleeding to death, you're done for it on the battlefield.

The other aspect why it is only logical and realistic why armies won't use ninjutsu (seeing that most aren't heavily trained/educated in ninjutsu) is due the fact it exhausts their troops and also causes too much collateral damage. If your comrade next to you spit out a fireball in order to burn an enemy or two to ash, he could potentially damage allies. Or blind them due the smoke or fire. Due a battle being chaotic enough with people swinging weapons and trying to kill each other, it isn't thus advised to use ninjutsu. Some who won't require hand signals could work, but beware that they still require focus. And a slip of focus could result in death.

Due this reason, warfare is a bit different here. Here, you could basically say :

- Large scaled battles :
Here forces are fighting in the 'traditional' manner. Cavalry, infantry and such formations are the only use of fighting one another. This is mostly done between large armies.

- Big skirmishes
Here it is a sort of light mix. Some groups could use ninjutsu, but the use of it is rare and only done on orders of the leading officer etc. This is mostly done between detachments of armies.

- Skirmishes
The typical Naruto Skirmishes. Basically, small groups of sides meeting each other and due the small size of the group using ninjutsu. Still not recommended to use chakra taxing or large scaled techniques as this can still tire out a shinobi as well alert other nearby enemy forces. These battles are also often the most frequent as small groups are being sent to do recon, assault or other tasks to undermine an enemy host before facing it in direct battle.

Another thing one must take the notion of is that during large scaled battles that some might take up armour and arms that are meant to be used to protect one self better. After all, you can't jump around as in small or 1 vs 1 fights when you need to march and fight in order. And if you decide to jump up high, you're making yourself an easy target for enemy archers or other skirmishers. Next to annoying comrades and disrupting the formation.



---


[ Soldiers - Shinobi ]

Seeing that it has been asked and discussed several times, this section will explain several matters why the military isn't fully composed out of shinobi. To start, soldiers often start also at a young age with their career. This is because in the setting there isn't a social care as some of us enjoy. Meaning that children have and will be earlier accepted in adulthood. This is not only thus restricted to military careers but to all craftsmanship and jobs. The age of when people are generally considered adults is at the age of 16. Why this young? Because the life expectancy is lower in this setting, which is relatively closer to the 1600-1700's of our own time.

Another reason why the military forces aren't composed out of shinobi is because the fact that the majority of the population isn't fond of them. There are clans and factions who train and focus on bringing forth the best kind of shinobi. We will not indulge in what kind of shinobi - as that alone can make this quite long as there are a lot of different 'style' shinobi. But the Shoji Occupation that happened in the year 474 showed and made it clear that the majority of the population isn't fond of shinobi. Of course, as always, there are unwritten rules and complications that make a civilian accept one infamous shinobi and not another. Mainly in how their reputation is, but the majority of the shinobi corps is less trusted than the 'regular soldiers'.

Then there is the fact that soldiers have shown the use of chakra coating before. Not to make their weapons have much longer reach or being on par with shinobi. But for defensive purposes. A soldier is thus in terms of stamina and strength easily on par with shinobi - seeing that they are drilled almost every day unlike some shinobi - and are able to use a veil of chakra through the use of their shields or weapons to blockade a shinobi's attack. Meaning that a formation of soldiers can even form a protective wall against several shinobi users, who will exhaust themselves much faster.

Though do note that this doesn't mean that shinobi or ninjutsu is useless in combat or warfare. It means that in some situations it just doesn't prevail or make shinobi superior over soldiers. Soldiers are more trained and at home in fighting as a cohesive unit where shinobi are more mobile with being able to walk over some surfaces. This, however, as with everything, has its costs as this will reveal who is and who isn't a shinobi. Leading that the enemy can try to take down the shinobi - who are often being given scouting and subterfuge operations - which can limit and hamper a military force.

[ OOC Reasons : ]

Some people however still question why this kind of war system, regardless of the IC fact that the majority of the population doesn't favour shinobi, is being worked instead of this or that. That is quite simple to explain actually. Ignoring the IC facts, there is the problem that when ninjutsu can decide the outcome of battles, sieges and war that only higher ranked characters can be of importance. Yes, it is true that with the current system that lower ranked characters will not be more important. However, they have more chance to be of importance. Where they can't use big ninjutsu to deflect another big ninjutsu attack or try to take down a jounin or other kind of elite shinobi, they can have their moments to shine on the battlefield. With the current system, they can be soldiers that now and then have their moments in the spotlight, managing to defend their commander who just got stabbed in the side. Or managing to try to hold a place together with soldiers to buy some time for their allies. That having said it is also much easier to write and follow this kind of battles than a whole mix of shinobi formations throwing ninjutsu at each other to gain the upper hand. Not to mention it can be quite repetitive as it will just be determined easier by which side has more jounin who are deadly in such situations.



Promotion can be gained in several manners. The promotion from genin to Chuunin can be easily done through the Chuunin exam or else having done enough missions. However, it is a bit trickier to become a specialised or full-fledged jounin. This requires one to gain the personal permission of the leader(s). Next to that, skill in battle isn't all that it takes to become a jounin. A (specialised) jounin are regarded as officers or higher ranked personal.

Having a simple strong brute leading them can lead to devastating defeats, meaning that jounin are people who have been trained or at least know the drills and ways of leading others. Failing in doing so can lead to demotion, which can be done with the proper reason. Such as failing miserably due not leading the forces in the proper way (thus doing almost no leading when it is required).


In need of help with filling a character sheet? No sweat! Make use of this page to get some extra help to create your new character today!
Code:
[center][img]Main Picture[/img]

[color]*quote*[/color]

[spoilerbb=Basic Information]
[IMG]http://i46.tinypic.com/xclv9d.png[/IMG]

[b][u]Name[/u][/b]:
[b][u]Nickname[/u][/b]:
[i][u]Gender[/u][/i]:
[b][u]Age and date of birth[/u][/b]:
[i][u]Age Appearance[/u][/i]:
[i][u]Sexuality[/u][/i]:

[i][u]Grandparents[/u][/i]:
(optional)
[i][u]Parents[/u][/i]:
(optional)
[i][u]Siblings[/u][/i]:

(optional)

[i][u]Length and build[/u][/i]:
[i][u]Weight[/u][/i]:
[i][u]Favorite weather and season[/u][/i]:

[IMG]http://i.imgur.com/DN3p4.png[/IMG]

[b][u]Nation[/u][/b]:
[i][u]Birthplace[/u][/i]:
[i][u]Organization[/u][/i]:
[clan, special unit or such organizations]

[b][u]Clan/Bloodline[/u][/b]:

[b][u]Rank[/u][/b]:

[b][u]Chakra Nature[/u][/b]:

[IMG]http://i46.tinypic.com/vmspdd.png[/IMG]

[b][u]Appearance[/u][/b]:
(Either an image or one decent paragraph that describes the character)
[/spoilerbb]


[spoilerbb=Detailed Information]
[IMG]http://i45.tinypic.com/23msj6g.png[/IMG]

[b][u]Personality[/u][/b]:

[IMG]http://i.imgur.com/DN3p4.png[/IMG]

[u][b]History[/b][/u]:
(At least two decent paragraphs)

[i][u]Theme Song[/u][/i]:
(Either a link or a video, optional though)
[/spoilerbb]


[spoilerbb=Combat Information]
[IMG]http://i50.tinypic.com/2h5tkk2.png[/IMG]

[b][u]Weapons/Items[/u][/b][u][/u]
[spoilerbb=Weapons/items]

[b]Name of Weapon or Item[/b]:

[b]Description[/b]:

[b]Appearance:[/b]

[IMG]http://i.imgur.com/DN3p4.png[/IMG]

[b]Name of Weapon or Item[/b]:

[b]Description[/b]:

[b]Appearance:[/b]

[/spoilerbb]

[IMG]http://i50.tinypic.com/15qxeus.png[/IMG]
[b][u]Skills/Abilities[/u][/b]
(What are the skills that make your character good at some points or bad. Chakra control, reflexes and such are needed to be placed here.)

[IMG]http://i.imgur.com/DN3p4.png[/IMG]

[b][u]Special Traits[/u][/b]
(Place unique traits like [i]"High Chakra levels"[/i] or [i]"multiple limbs"[/i] here. If it isn't here it won't be counted, even if you come from the Uzumaki clan, high chakra won't be accepted unless here.)

[IMG]http://i.imgur.com/DN3p4.png[/IMG]

[u][i][b]Kekkei Genkai[/b][/i][/u]

[b]Name of Kekkei Genkai[/b]:
[b]Clan[/b] :
[b]Description:[/b]

[IMG]http://i.imgur.com/DN3p4.png[/IMG]

[b][u]Jutsu[/u][/b]
[spoilerbb=Cannon Jutsu]

[url='Insert link here!']Insert name here![/url]

[/spoilerbb]

[IMG]http://i.imgur.com/DN3p4.png[/IMG]

[b][i][u]Custom Jutsu[/u][/i][/b]

[spoilerbb=Custom Jutsu]

[b]Name of Technique[/b]:
[b]Type of Jutsu[/b]:
[b]Rank[/b]:
[b]Range[/b]:
[b]Nature Type[/b]:
[b]Handseals[/b]:
[b]Description[/b]:
[b]Weakness[/b]:

====================

[b]Name of Technique[/b]:
[b]Type of Jutsu[/b]:
[b]Rank[/b]:
[b]Range[/b]:
[b]Nature Type[/b]:
[b]Handseals[/b]:
[b]Description[/b]:
[b]Weakness[/b]:

[/spoilerbb]

[IMG]http://i.imgur.com/DN3p4.png[/IMG]

[b][u]Summons[/u][/b]
[spoilerbb=Summonings]
[b]Name[/b]:
[b]Species[/b]:
[i]Age[/i]: (If applicable)
[i]Size[/i]: (Small, medium, large. The size and strength dictate the chakra cost.)
[b]Unique Traits[/b]: (Just like the one for you character. This can mean flight for birds, or swimming for fish.)
[b]Jutsu[/b]:
[b]History[/b]:
[/spoilerbb]

[/spoilerbb][/center]
Clans and organizations creation
​



Clans and organizations.



Groups like clans and organizations can have detailed information that can be treated as a CS. This means that you sometimes do need to request a person if you may create a CS and be part of the clan or organization. Though with the latter, you can also attempt do that through IC/story wise. Please do note that a clan and or organization sheet will need to be reviewed, as like with a character sheet. Once accepted, it can be placed in the accepted dump thread.






Code:

[b][i]Name :



Crest :[/i][/b]


[i][b]Location[/b][/i]
(Where is the clan/organization settled?)

[i][b]Nation[/b][/i]
(Which nation does it serve?)


[i][b]Traits[/b][/i]
(Typical traits of the clan. Doesn't always have to be combat orientated!)

[i][b]History[/b][/i]
(The history of the clan or what is known about them)

[i][b]Members[/b][/i]
(A list of characters that are part of the clan)

[i][b]Techniques[/b][/i]
(Any kind of techniques they have developed or favorite etc ?)

[i][b]Traditions[/b][/i]
(Any kind of traditions that are being followed within the clan)

[i][b]Relations with other clans/organizations[/b][/i]
(Any relations with other existing clans and or organizations?)
The Roleplay has been going on for almost half a decade. With a lot of events and lore, it can be hard to keep track and quite intimidating for newcomers to learn what all happened before they joined. In order to keep better track as well not overload the OOC, the GM team has worked to create a
Wikia
for the Roleplay. Currently, it is still somewhat under construction but most of the written lore has been put on the Wikia. To make navigation easier something the team has dubbed as the Waypoint has been made.
The Roleplay has been going on for almost half a decade. With a lot of events and lore, it can be hard to keep track and quite intimidating for newcomers to learn what all happened before they joined. In order to keep better track as well not overload the OOC, the GM team has worked to create a Wikia for the Roleplay. Currently, it is still somewhat under construction but most of the written lore has been put on the Wikia. To make navigation easier something the team has dubbed as the Waypoint has been made.
Last edited:
1