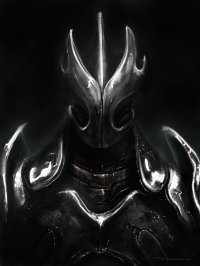 Vi Veri Veniversum Vivus Vici
Original poster
Roleplay Invitations

Group Roleplays, One on One Roleplays, Chat Roleplays
Posting Speed

Several Posts a Day, A Few Posts A Day, One Post a Day, A Few Posts a Week
Writing Levels

Adept, Advanced, Prestige, Adaptable
Genders You Prefer Playing

Male, Primarily Prefer Male
Playing Style- Passive or Aggressive

I'm rather aggressive, though I tend to work well with other aggressives and passives alike.
Favorite Genres

Most genres appeal to me and there are very few genres I won't try at least once.

"We will turn this corrupt land into ash so that it will be born new, by whatever means we must take! With your might and my sorceries, all shall kneel and swear loyalty to their Overlord and Emperor!"
In an age long past in the world of Aklavion, a people known as the Vraenor discovered the power of magic. Feared by their rivals, the other ancients banded together and banished the people from their homeland, only to take their arcane research and better their own societies as the lost Vraenor braved the frozen northwestern regions. There they built a society out of the shadows, wherein they began to delve further into the darker magics after they learned their works brought about a golden age to the east, all while they were bound to the very will of nature amidst great storms and mountains. But, in time, the great mage Gareth established Netherium, a citadel of mages and the capital of what soon became the Vraenor Empire. Generations later and Gareth's descendant, the dark mage Kieran Gareth Throauldr, is crowned the new Emperor and Overlord of Vraenor. With many ambitions beneath his belt, he and his childhood friend and general Sir Arterion Landrak with aid from the mysterious spymaster Lucretia le Torneau set out to reclaim the ancient homeland of their peoples, beginning with the conquest of the city-state Ildir.
Expectations/Rules:
-This RP is going to have a "lawful evil" focus, filled to the brim with revenge, dark magic, and conquest.
-As with everything else, all Iwaku rules will apply.
-The initial player cap will be eight individuals (four of which are open), with an aim for each member to post at least once a week either using a posting order or a courtesy system voted on by the accepted players.
-The minimum post we hope to see is a single strong paragraph or two average ones for scenes that aren't very action or dialogue heavy.
-I will be playing the role of the Emperor while Dipperwill be acting as the General as well as Co-GM.
-There are some suggested roles, but everyone will be free to do as they please, within reason.
-All fantasy races are available, even some monstrous races may be used pending GM approval, but humans are the most common.
-The OOC Chat will be hosted on Discord.
-The RP itself will begin with the conquest of Ildir
Suggested Roles:
-Scholar
-Imprisoned/Conquered Noble
-Fallen/Captured "Hero"
-Imperial Guard
-Army/Guard Captains/Soldiers
-Imperial Assassin
Lore:
ADDITIONAL INFO - WORLDBUILDING The Vraenor Empire (LORE)
Sign-Ups:
The Vraenor Empire Sign-Ups
Please don't hesitate to leave a comment or shoot me a PM if you have any questions!​
Last edited: