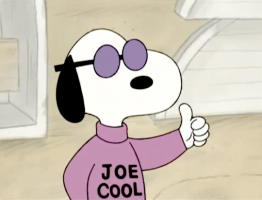 carpe noctem
Original poster
LURKER MEMBER
FOLKLORE MEMBER
Invitation Status
Posting Speed

Speed of Light
1-3 posts per week
One post per week
Online Availability

Saturdays and Sundays.
Writing Levels

Intermediate
Adept
Adaptable
Preferred Character Gender

Male
Female
Transgender
Genres

Romance. Modern. Dystopian. Horror.
❁
A Story Waiting To Be Told.
❁
Nursery rhymes originate all over the world, and they are most famous for entertaining the souls of little children as they sing along to their favorite Nursery Rhyme.
Ever heard of
Jack and Jill?
Mary, Mary, Quite Contrary?
Three Blind Mice?
When these children grow up, they soon come to learn that the Nursery Rhymes they used to sing as a child were not all they were meant to be.
There is a hidden story behind a good amount of these famous nursery rhymes, and some are just waiting to be found. Those that know the true facade of these rhymes create such brilliant images of fearsome morbidity.
These nursery rhymes all come from one place.
Eleanor Goose's Nursery, or she would like to be called, "Mother Goose."
Her nursery houses each and every child rhyme out there. And YOU, are one of them. But, who are you exactly? Are you Mary? Jack? Jill? The Rock-A-Bye Baby?
What is your story?
These morbid nursery rhymes contain some of the most mental characters. Do not fret,

you are one of them.

Your responsibility is to keep children happy with your story.
You have a purpose.

A job, a task, an objective.
Will you choose to accept who you are as a Nursery Rhyme? Or will you be able to escape the wrath of Mother Goose's Nursery and claim your right to rewrite your story for the sanity of the children.
Always do it for the children.
That's your job, Gooseling.
❁

A Certain Kind Of Plot.

❁
You are a nursery rhyme character, and your job contains a couple of objectives. It's your choice on what to do.
1. Keep your story safe from the other Nursery Rhymes. (This is very vague, but it'll get there.)


♦

MANDATORY.

♦
2. Accept your fate as one of the Nursery Rhymes with a creepy meaning behind it's innocent exterior and be feared by the children who grow up to find out your creepy tale. (This is probably not for the best.)
3. Escape Mother Goose's Nursery and rewrite your story for the betterment of innocence and things of that nature. (Again, pretty vague.)
❁

This RP will probably make you search around a bit for Nursery Rhymes. Their backstory is all up to your creativity once you figure out the meaning behind your chosen Nursery Rhyme. This is also kind of like a Once Upon A Time kind of deal. I just noticed that. ^^;

❁
❁ If you have any questions, interest, or suggestions, PLEASE TELL ME. ❁
​