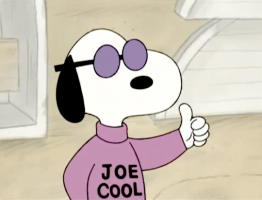 carpe noctem
Original poster
LURKER MEMBER
FOLKLORE MEMBER
Invitation Status
Posting Speed

Speed of Light
1-3 posts per week
One post per week
Online Availability

Saturdays and Sundays.
Writing Levels

Intermediate
Adept
Adaptable
Preferred Character Gender

Male
Female
Transgender
Genres

Romance. Modern. Dystopian. Horror.
Good afternoon my lovely children! I'm so very excited to announce that it's break time! Get out of your homes darlings! Mingle! Eat food! Have fun! If anyone needs me, I do think you know where I would be. Toodles!~
The cringe-worthy voice of Mother Goose echoed throughout the lands of the Nursery over an old but functional intercom. It was about time that all Nursery Rhymes came out to play.
It was a beautiful sunny day today. And there was nothing on earth that can ruin the weather or the day in general.
Except, of course, if any of the Rhymes got a little crazy during recess.
Mother Goose always treated the people residing in the Nursery like little children, and to be frank, the majority of them are grown adults. It didn't matter to Mother, though, in the eyes of the Goose, everyone was her children. They were the students, and she was the teacher, no ifs ands or buts about it.
If the students were to ever disrespect the teacher, huge punishments would be made, especially in Mother Goose's Nursery. Mother always had something up her sleeve if one was to ever rebel against her.
She had many allies, all with very brutal punishments. Her worse ally of all was Mary.
Mary Moyer.
Goose put all of her responsibilities on Mary Moyer, as she had the worst punishments of all.
All Mother would do was watch her children play until the sun set. Then, walk around in the darkest of nights, making sure none of her babies will be eaten by the monsters lurking in the shadows.
That's what was wrong with her.
Eleanor Goose was very obsessed with the Nursery Rhymes, she always followed them around. And in this beautiful, sexy, afternoon,
she was going to follow a lucky, lucky, child.
℘
a c t i v e
::
c h

a r

a c t e r s
℘
M A R Y

♦

SHAW -
Mary Shaw.
@Dramma
P E T E R

♦

P.

♦

PETERSON -

Peter, Peter, Pumpkin Eater.
@Moogle-Girl
JONATHON

♦

"JOHN"

♦

ASTRAY - Three Sons.
ADELAIDE

♦

"SPARROW"

♦

LOUIS -

Who Killed Cock Robin?
@Cwolf0615
ANNIE

♦

"ANN"

♦

PRAXTON -

Ladybird, Ladybird, Fly Away Home.
@Commander Cheesecake
℘
How To Post.
℘
Picture or banner of your character.
Location:
Activity:
​
Last edited: