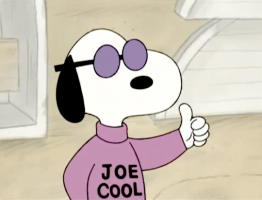 carpe noctem
Original poster
LURKER MEMBER
FOLKLORE MEMBER
Invitation Status
Posting Speed

Speed of Light
1-3 posts per week
One post per week
Online Availability

Saturdays and Sundays.
Writing Levels

Intermediate
Adept
Adaptable
Preferred Character Gender

Male
Female
Transgender
Genres

Romance. Modern. Dystopian. Horror.
CLICK FOR IC.
You have heard of many famous Nursery Rhymes when you were a young child. You sang and dance along to them and over the years, it was just another Nursery Rhyme to help you along your path to childhood. But as you have grown older, soon surfing the internet, you begin to find that these Nursery Rhymes aren't what they seem. The majority of Nursery Rhymes have a very deep and

morbid meaning behind them, and luckily for you.
You're one of them.
You currently reside in Eleanor Goose's Nursery, or as she likes to be called, "Mother Goose." You are a Rhyme who

LOVES children very much, and wishes for them to be content with your story.
The bad news behind all of this is that

your story has morbidity

. Your rhyme is corrupted with deeper meanings, and that's not particularly good for fast-growing children.
The children are so precious, and you want to keep them happy, not ruin childhoods and make them have an

existential crisis.
You as a Rhyme have many tasks at hand. Other Rhymes that reside in the Nursery are too far gone for the innocence of children, and wish to kill you, and ruin your story. But there is a

reason behind these killings

.
Killing a Nursery Rhyme

removes its entirety from existence, saving children from horror during adulthood.
This is

particularly good

.
Everything is for the sake of

young children. You are a Nursery Rhyme, after all.
You must protect yourself

from other Rhymes found around the Nursery while choosing whether to

follow

in the footsteps of killing, or keep to yourself and pray that the Lord will take your soul before you wake.


Although the children are important, sometimes a Rhyme has just grown too old and just doesn't care anymore. That's

not at all

good. But, if you are one of those who just don't care if your tale is terrible, you can choose to accept your fate as a terrible tale,

and be feared by the children who growed up to find out your true meaning; staying in the Nursery for good and letting your leisurely actions decide the rest for you.


There is one last option for your true tale, Rhyme. And that is to

escape Mother Goose's Nursery

[/U]and rewrite your tale. No one has ever successfully attempted this, but perhaps, the tides have changed. Mother Goose is particularly hard to face, as she has many villainous Nursery Rhymes on her side. If you do choose this option, please, be careful.
​
​
(The less you reveal, the more people can wonder.)
❀ [spoili]
The Main Nursery.
[/spoili] ❀
❀ [spoili]
[/spoili] ❀
❀ [spoili]
[/spoili] ❀
❀ [spoili]
[/spoili] ❀
❀ [spoili]
[/spoili] ❀
❀ [spoili]
[/spoili] ❀
❀ [spoili]
[/spoili] ❀
❀ [spoili]
[/spoili] ❀
❀ [spoili]
[/spoili] ❀
❀ [spoili]
[/spoili] ❀
❀ [spoili]
[/spoili] ❀
❀ [spoili]
[/spoili] ❀
❀ [spoili]
The Mulberry cottage is a cozy little house, with three bedrooms, a fireplace in each one. There's always a fire going but despite that the house and it's occupants are always cold. The cottage got its name for the hundreds of mulberry bushes that surround the property, the berries attracting scavenging rodents such as weasels. Out back, there's a stump that appears that it was used for chopping wood, an axe deeply embedded in it. Inside the house in the living room on a small table is a needle and thread, and the beginning patches of a blanket.
[/spoili] ❀
(Yes.. I am aware there is a lot of choices. The more the merrier, right? And no, you don't HAVE to chose from the list below. c:)
[spoili]
[spoili]
London Bridge is falling down,
Falling down, falling down.
London Bridge is falling down,
My fair lady.[/spoili]
[spoili]
A-tisket a-tasket
A green and yellow basket
I wrote a letter to my love
And on the way I dropped it,
I dropped it,
I dropped it,
And on the way I dropped it.
A little boy he picked it up and put it in his pocket.
[/spoili]
[spoili]
Eeny, meeny, miny, moe,
Catch a tiger by the toe.
If he hollers, let him go,
Eeny, meeny, miny, moe.
[/spoili]
[spoili]
Georgie Porgie, Puddin' and Pie,
Kissed the girls and made them cry,
When the boys came out to play
Georgie Porgie ran away.
[/spoili]
[spoili]
Goosey goosey gander,
Whither shall I wander?
Upstairs and downstairs
And in my lady's chamber.
There I met an old man
Who wouldn't say his prayers,
So I took him by his left leg
And threw him down the stairs.[/spoili]
[spoili]
Humpty Dumpty sat on a wall,
Humpty Dumpty had a great fall.
All the king's horses and all the king's men
Couldn't put Humpty together again.[/spoili]
[spoili]
Hush, little baby, don't you cry.
Mama's gonna sing you a lullaby.
Hush, little baby, don't say a word,
Mama's gonna buy you a mockingbird.
If that mockingbird don't sing,
Mama's gonna buy you a diamond ring.[/spoili]
[spoili]
I do not like thee, Doctor Fell,
The reason why - I cannot tell;
But this I know, and know full well,
I do not like thee, Doctor Fell.
[/spoili]
[spoili]
Little Bo-Peep has lost her sheep,
and doesn't know where to find them;
leave them alone,
And they'll come home,
wagging their tails behind them.
[/spoili]
[spoili]
Old Mother Hubbard
Went to the cupboard,
To give the poor dog a bone;
When she came there,
The cupboard was bare,
And so the poor dog had none.[/spoili]
[spoili]
Bye, baby Bunting,
Daddy's gone a-hunting,
Gone to get a rabbit skin
To wrap the baby Bunting in.
[/spoili]
[spoili]
Ding, dong, bell,
The cat is the well.
Who put her in?
Little Johnny Flynn.
Who pulled her out?
Little Tommy Stout.
What a naughty boy was that,
To try to drown poor little cat,
Who ne'er did him any harm,
But killed all the mice in the farmer's barn.
[/spoili]
[spoili]
"Little Arabella Miller
Found a furry caterpillar
First it climbed upon her mother
Then upon her baby brother
"Ugh" said Arabella Miller
"Take away that caterpillar!"[/spoili]
[spoili]
Little Miss Muffet
Sat on a tuffet,
Eating of curds and whey;
Along came a spider
Who sat down beside her
And frightened Miss Muffet away.
[/spoili]
[spoili]
Mary had a little lamb,
His fleece was white as snow,
And everywhere that Mary went,
The lamb was sure to go.[/spoili]
[spoili]
Matthew, Mark, Luke and John,
Bless the bed that I lie on.
Four corners to my bed,
Four angels round my head;
One to watch and one to pray
And two to bear my soul away.
[/spoili]
[spoili]
Monday's child is fair of face,
Tuesday's child is full of grace,
Wednesday's child is full of woe,
Thursday's child has far to go,
Friday's child is loving and giving,
Saturday's child works hard for a living,
But the child who is born on the Sabbath day
Is fair and wise and good in every way.
[/spoili]
[spoili]
Wee Willie Winkie runs through the town,
Up stairs and down stairs in his night-gown,
Tapping at the window, crying at the lock,
Are the children in their bed, for it's past ten o'clock?
[/spoili]
[spoili]
Tom, Tom, the piper's son,
Stole a pig, and away did run;
The pig was eat
And Tom was beat,
And Tom went crying
Down the street.
[/spoili]
[spoili]
There was an old woman lived under the hill,
And if she's not gone she lives there still.
Baked apples she sold, and cranberry pies,
And she's the old woman that never told lies.
[/spoili]
[spoili]
The lion and the unicorn
Were fighting for the crown
The lion beat the unicorn
All around the town.
Some gave them white bread,
And some gave them brown;
Some gave them plum cake
and drummed them out of town.
[/spoili]
[spoili]
Taffy was a Welshman,
Taffy was a thief;
Taffy came to my house and stole a leg of beef;
I went to Taffy's house and Taffy was in bed;
So I picked up the Gerry pot and hit him on the head.
[/spoili]
[spoili]
Poor Jenny is a-weeping,
A-weeping, a-weeping,
Poor Jenny is a-weeping
On a bright summer's day.
[/spoili]
[spoili]
Needles and pins,
Needles and pins,
When a Man marries,
His Trouble begins.
[/spoili]
[spoili]
One for sorrow,
Two for joy,
Three for a girl,
Four for a boy,
Five for silver,
Six for gold,
Seven for a secret,
Never to be told.
[/spoili]
[/spoili]
(Enemies to some, friends to others.)
Oranges and

Lemons.
"Oranges

and

lemons

,"
Says the bells of St. Clement's.
"You owe me five farthings,"
Says the bells of St. Martin's.
"When will you pay me?"
Says the bells of Old Bailey.
"When I grow rich,"
Says the bells of Shoreditch.
"When will that be?"
Says the bells of Stepney.
"I do
not know,"
Says the
great bell
of Bow.
Here comes a candle to light you to bed,
And here comes a chopper to

chop off your head

!
Personality:
Weapons and Capabilities:
Danger Level:
Jack and

Jill.
Jack

and

Jill

went up the hill
To fetch a pail of water.


Jack

fell down and

broke his crown

,
And

Jill

came tumbling after.
Personality:
☻

Creative. Energetic. Hard-Working.
Impractical. Taking things personally. Enhanced Intelligence.

☺
Jacklyn

and

Jillian

are inseparable and are never found apart. They like the same things, they feel the same things, the see the same things, making their personalities -almost- the exact same. While they may be perceived as calm, reserved, or even shy,

Jack

and

Jill

have an inner flame and passion that can truly shine. The two of them have a constant feeling of misunderstanding – but when the twins find like-minded people to spend their time with, they too will become inseparable with their companions. The two girls have a knack for self-expression, revealing their beauty and their secrets through

metaphors

and

fictional characters

.
Currently, the twins have run out of energy, and even become dejected and overwhelmed by all the bad in the world that they can't fix, making them allies for Mother Goose. The only difference between the two is that

Jacklyn

is MUCH more intelligent than

Jillian

, even though she has a

huge head injury.

This makes

Jack in charge

of surgi-- I mean taking care of their friends.
Weapons and Capabilities:
I R I S

☻

S C I S S O R S:
Iris scissors are small

scissors

originally designed for the fine detail work of ophthalmic surgery, or

eye

surgery.
RF

☻

K N I F E:
The

RF Knife

is an electrosurgical generator and a handpiece including one or several electrodes. It is used in electrosurgery and its purposes are to make precise cuts with limited blood loss , in the procedure, the tissue is heated by a

strong

electric current depending on who is controlling the device.
F I N O C H I E T T O ☻ R E T R A C T O R:
A rib spreader, also known as Finochietto retractor, is a type of retractor specifically designed to

separate ribs

in surgery.
Danger Level:

6
There W

as

A C

rooked

M

an
[spoili]
There was a crooked man
Who walked a crooked mile
Who found a crooked sixpence
Upon a crooked stile
He bought a crooked cat
Who caught a crooked mouse
And they all lived together in a crooked little house.
And then he had a crooked thought.
Why is my crookedness my lot,
Why must I be crooked instead of being not?
Everything was worthless,
He heaved a crooked sigh.
He went to find a crooked

rope,


and tied it to the sky.
Upon a crooked chair he stood,
His eyes were blank and dead.
Without another thought,
He

hung

his crooked head...
Now the story's not yet over,
for this tale is myth-ed and old,
go hide under the cover,
for there's something not yet told.
There once was a Crooked Man, who had a crooked smile,
and if you lived his life, he'll

send you through a trial.


He

lives

for your torment,
makes it full of

strife

,
and he will not be content
Until you take your life.
[/spoili]
Personality:


Weapons and Capabilities:
Danger Level:
M

ary

, M

ary

, Q

uite

C

ontrary

.
Mary, Mary, quite contrary,


How does your garden grow?
With

silver bells


and

cockle shells

,
And pretty

maids

all in a row.
Personality:
♥ Nice. Wicked. Manipulative. Friendly. ♥
Mary Moyer is as sinister as can be. Take her as that really stereotypical popular chick you see in movies. Moyer is cunning and wicked, but can also turn around and be the

sweetest thing

at first impressions.
Most Rhymes have not seen her in the flesh, as she is quite the antisocial person.
She locked herself away in her Maze Garden, never to be seen by the other Rhymes in hopes that she will not harm a single soul. But in reality, she craves to murder and torture every single being.
On occasion, when the moon and the stars come out to greet the world, Mary Moyer will come out of her garden. Do not be fooled. She's

manipulative and downright evil

during the night. But when the sun is out, she's the

nicest human being

that you could ever come across.
Too bad

she doesn't come out to play during the day.
Weapons and Capabilities:
S I L V E R

♥

B E L L S:
"There's always a meaning behind Nursery Rhymes, such a shame.~"
Silver Bells in Mary's case, are

thumbscrews

. AKA, one of her many torture devices. You could probably imagine what

thumbscrews

are, but in case you do not know what this horrible machinery is, a thumbscrew is a simple device used to

slowly crush

a victim's finger. Mary's thumbscrew contains sharp metal points to make it more

agonizing

to her victim.
C O C K L E ♥ S H E L L S:


"So, so, sorry dearest. This is going to hurt a lot. I do hope you forgive me."
(The cockleshell referred in the NR is a genital torture device. For everyone's sanity and innocence, I will be using something far different.)
Cockleshells in Mary's case, is a neck torture device. It is a choker with a bunch of sharp points on the inside. If her victim decides to move their neck, they would be met with a

harsh and sharp end

. Her victim is

no

t to move their head

for a few days.. Maybe a couple of weeks..
P R E T T Y ♥ M A I D S:


"The grand finale! I'm so sorry it had to end this way.~"
Pretty Maids = Iron Maiden. Do I really have to elaborate on this one?
Danger Level:

8
(Picture of your character here. A real picture would be preferred.)


Nursery Rhyme:


(Also put the passage here.)


Name:




(If there is a name in the Nursery Rhyme, put that name in here.)


Age:
Gender:
General Appearance:


(Optional if you have a picture. Or nah.)


General Personality:
Strengths:
Weaknesses:
General History:


(Correlates to the NR. BE CREATIVE. Extra points if you tie in the NR to your history. c;)


Location:


(

If you want me to make a location, make sure your location relates to the NR. GIVE A BRIEF DESCRIPTION OF YOUR LOCATION.)


Weapon of Brutal Choice:


(Relates to the NR, blah, blah blah.)


Are you willing to murder other Nursery Rhymes?:
Are you attempting to escape and rewrite your story?:
Do you just not care about the judgment of your true tale?:
Other:
​
◊ Rules. ◊
1. Follow ALL of Iwaku's general terms and rules.
2.

No God-Modding.


3. No Mary Sues, Gary Stues. You know the drill.
4. You most definitely CAN play more than one character. MAX IS TWO FOUR.
5. Please do not control other characters.
6.

If you will be gone for 'x' amount of time, (Max. 3 days.) please let me know. c:


7. Your nursery rhyme must have a dark twist to it. If a particular rhyme has no morbidity, create your own! :D
8.

Have fun!


If you have read the rules of this RP, put a

◊

in your bio.
♦ Clarity. ♦
1. You must have only 1 weapon.
2. Regarding General History, let me give you an example of how it would be.
"Ladybird, ladybird fly away home,
Your house is on fire and your children are gone,
All except one,
And her name is Ann,
And she hid under the baking pan."


This General History will be talking about Ann -insert surname.-. Ann was currently living in a small home during a vicious war between x and y. During these tribulations, her house was unfortunately raided, the perpetrators killing all of her siblings and then when the job was done, they set her house on fire. Ann and her mother (Ladybird) were the only survivors. Ann's mother was out of the house when the fire happened, and Ann was hiding inside a cupboard (AKA, the baking pan.). (You can phrase words in the NR differently if you wish.) Since the tragic incident, she has been residing in Eleanor's Nursery with her mother, both still coping from their past.


3. Regarding Location. Pretty simple.
Jack & Jill has a well for their location because they went to go "fetch a pail of water."
Mary Contrary has a garden due to the phrase, "How does your garden grow?"
My Darling Clementine might have a lake as a location due to the phrase, "Ruby lips above the water.. So I lost my Clementine."
4. Have no idea of what NR to choose? Click "]Macabre Mother Goose: The Dark Side of Children's Songshere,[/URL] [URL]http://www.scaryforkids.com/childrens-rhymes/here,[/URL] [URL]http://whatculture.com/offbeat/9-jolly-nursery-rhymes-deeply-disturbing-meanings.phphere,[/URL] "]11 Beloved Nursery Rhymes That Kids Should Never Hearand here![/URL] [URL]http://brainz.org/24-terrifying-thoughtful-and-absurd-nursery-rhymes-children/AND NOW HERE![/URL]
5. If there is something I don't like, I'll tell you. But I'm not a strict GM. I

love

you!
6.

There is a chance of Nursery Death. Do not be discouraged! You can always create another amazing NR.


If you have read the clarity of this RP, put a ♦

in your bio.
​
Last edited by a moderator: