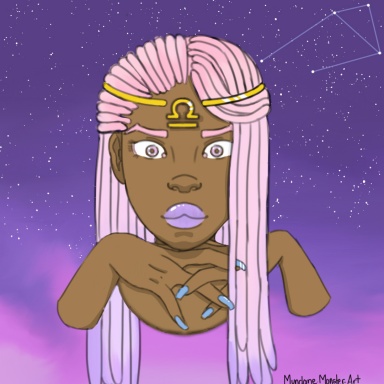 The most uninspiring of monsters
Original poster
Posting Speed

1-3 posts per day
One post per day
1-3 posts per week
Writing Levels

Beginner
Elementary
Intermediate
Adaptable
Preferred Character Gender

Male
Female
Transgender
Genres

Fantasy, Modern Fantasy, Animal based, Scifi, Modern, Horror, Comedy, Slice of life.
"Hello and welcome to Truest Tv's newest hit show; The Reunion!"
blue
Truest TV is a station famous for their hit reality tv shows. Their shows range from Pursuing the Parkers to Heaven's Bakery to Brother Husbands! But now they're about to produce a new show; The Reunion. Our stars this season are Camille Archer an EMT and former hefty high schooler. Belvira Chamberion a model/chef with a HBIC backstory! Scrumdidly-umptious Gabriel Stark, a psych professor and former bad boy. Ex-Con Isaac Morales. Ashley Rhodes, a former...Um...Free spirit. And last but not least, Teen Mom, Annaliese Ferguson." These six people who knew each other in high school and were either friends, enemies, lovers or more! After graduating from Smith's High School ten years ago, who knows how they're going to react to seeing each other again! And to make things juicier, these six individuals have to stay in a lovely beach house in Ocean City for six weeks, without killing each other for things they've done in their past and present.

"Moving right along! My name is Miranda Mars and I will be your host and guide for the duration of your stay at You-Topia, the beach front property that Truest Tv has provided to be the set of the show! Please take a moment to look around at the many rooms that we have here as well as your own personal room that was designed to your liking. And when you're finished, please head down to the Casting Room (Cast List Tab) for your interview!"
"When you walk into You-Topia, you'll find yourself in a lovely and expansive living room with a fireplace and a 90" flat screen HD tv with every channel known to man! And if Hi-Def isn't your cup of tea, have a look out the huge windows overlooking the glorious beach!"

"Now, walk down the hall a few paces and you'll pass two identical bathrooms."

"The kitchen is at the end of the hall and features top of the line appliances, islands and crazy comfortable bar stools."

"The room adjacent to the kitchen is the dining room/rec room for all your dining and entertainment needs. This will also be where we will gather every night and a secret about your pasts will be revealed for all to know! But don't worry too much about that! After the big reveal(s) you can take out your stress on our many gaming stations! I'm talking Wii, PS4, Xboxs, Alienware and for you throwbacks, we even have some retro consoles! "

"Now upstairs are your individual rooms set with your own personal bathroom that you designed yourselves to fit your needs and desires. There's also a library, and a pool/hot tub room!"

"Alright, now that the tour is over you can move on to the Casting Room for your interview! (Cast List Tab). What's that? Where do I sleep? Oh no. No, no, no, no, no, no. Honey, I have my own house at another location. Can you imagine if I had to deal with five other roommates? I would literally *mimes gun in mouth*. No offense."
​
Last edited: