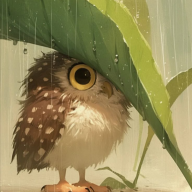 FROSTED MURDER MARSHMALLOW
Original poster
ADMINISTRATOR
MYTHICAL MEMBER
Invitation Status

Looking for partners
Posting Speed

1-3 posts per week
Slow As Molasses
Online Availability

10AM - 10PM Daily
Writing Levels

Adaptable
Preferred Character Gender

Female
Exploration Class Starship
Paradise
was slowing as a great blue planet appeared. One could not feel the shift in speed, but the overly sensitive always swore they could tell when the starship had gone from hyperspeed to light.
A crowd of crew members were surrounding one of the plasma screens watching with wide eyed wonder at the sphere growing in size. After thousands and thousands of years, here she was, Lost Earth being seen by human eyes for the first time. Theorists warned that her atmosphere would be red and dried up like Mars, or blackened and dead with poisoned air. But she was beautiful. Covered in blue oceans and green land masses. White clouds shifting in steady weather patterns.
Telara was one of many watching the screens, her hands on her hips. As soon as the Starship stopped, the first Land Crew was going to grab their gear together and go out for the very first scouting mission. She had volunteered with the same enthusiasm as her crewmates. Who
wouldn't
want to get the first look at their lost homeland?
And hand slapped her roughly on the back, sending her stumbling a couple steps forward. She cast a scowl at the tall man, face covered in scruff and clothes looking like they had just come out of a dirty clothes hamper.
"Ready to go, geek?"
he drawled out. Not waiting for an answer, he was already strutting down the corridor for the exploration shuttles. They were going to be part of the very first team to set foot on Old Earth. Possibly one of the highest honors on the entire ship.
Or rather, Telara thought it was more likely they were the ones higher-ups wouldn't miss if something went wrong planetside.
"Stop walking so damned fast, Cassio! I still have to grab my gear!"