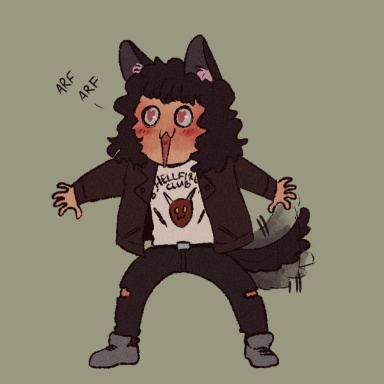 My sun sets to rise again.
Original poster
ADMINISTRATOR
Roleplay Invitations

Group Roleplays, One on One Roleplays, Chat Roleplays
Posting Speed

Speed of Light, Slow As Molasses
My Usual Online Time

It varies a lot depending on my schedule, unfortunately.
Writing Levels

Adaptable
Genders You Prefer Playing

Primarily Prefer Male
Playing Style- Passive or Aggressive

I play what's needed, but I do like to take the lead. In my one-on-ones, I often like being the "Game Master" in the sense of creating the setting, controlling NPCs, and steering the plot. But I still like input and collaboration from my partners. In group games, I prefer to be the GM or to play a leading or mentor role.
Favorite Genres

I love a little bit of everything. My top choices would be Horror, Modern Fantasy, Urban Fantasy, Magical Realism, Noir, Steampunk, Cyberpunk, Splatterpunk, Post-Apocalyptic, Historical, Mystery, old-school High Fantasy, and Sci-Fi (especially Spacesagas). I'd love to do some occasional Clockpunk or Weird West or Wuxia or Dieselpunk, too.
Genre You DON'T Like

I guess the only thing I don't particularly care for is high school drama, and even that can be fun with a good hook.
Due to a slight case of Admin death, we missed out on a couple of our cool writing/roleplaying contests in the past several months. But good news, guys! With the team back in action, we're pleased to announce that we'll be reintroducing our favorite events.
TAKE A BITE OUTTA THIS
First up: BITE (the Biannual Iwaku Tale Event) is returning! For those of you who weren't around last year, this is a short story creative writing contest. Normally we'd run it in February, but since we missed our chance this year, we'll be having a very special Summer BITE. Look out for the announcement of the theme and contest rules coming next month in June! Remember, we're now offering CASH-VALUE prizes!
A WaRPED VIEW OF REALITY
Second, WaRP (the Worldbuilding and Role Playing Game Master Challenge) will also be making a reappearance on schedule for this November. Entrants will have another chance to win their very own featured forum called a Roleplay Realm! In preparation, all currently inactive (those with no significant activity in 6+ months) Realms will be getting archived over the next couple of weeks and the forums removed in the scheduled May forum update. This time around, specifically WarFact, Ronaan's Realm, and The Ascender Chronicles will be getting retired.
As always, this just means threads will be getting moved to the Archives; you won't be losing your posts. Contact an Admin if you have any questions or need help with your Realm.
MAKE IT YOUR OWN
Members are also welcome and encouraged to run their very own events! If you have an event idea, contact a Community Staff member for information and help in promoting your event or contest.