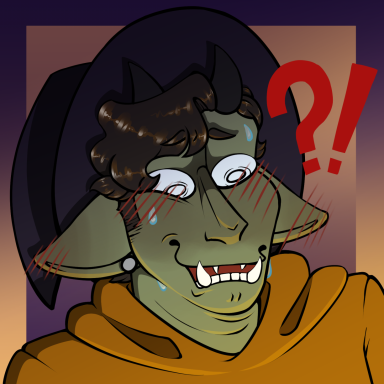 Edgebabby
Original poster
OKAY SO I HAVE THIS IDEA:
I was inspired by this song:
setting is fantasy, has old wild magics in it but nothing high fantasy like, kind of dark fairy tale vibes for the setting and such.
My character is a famous hunter, the Red wolf, his childhood was in the town where your character would bully and get the other kids to gang up on him (you know my character being weaker child, on the younger side, so on) but one day just leaves with his father(also a ranger/hunter like guy) your character ends up being very important (perhaps someone of high standing, well liked in the community but a still has a bully streak) Your character has no idea that the red wolf is my character, so when he sees who it is he's like 'pfft, no way' but that changes when my character is very different from childhood, kind of freaks your character out.
the town ends up needing my characters help to deal with monsters, but along the way he has to work with your character, and ends up showing yous the old wild magics and bonding with your character, falling in love very slowly, a lot of emotional spots will be in it!
Here is some important information that I couldn't fit up top:
My character has a small pack (4) wolves as pets, huge wolves, like HUGE fuckers, they treat him like pack (why he is called the red wolf)
He's very ... silent, he talks, he's not mute, but he watches and does more things with actions vs words
as a child he was very much an emotional mess kind of kid, part of the reason your guy picked on him
Your guy should try to pick fights with him and question why he ended up such a good hunter, bring up embarrassing stuff from childhood, maybe even challenging him in a hunt, but it blows up in his face