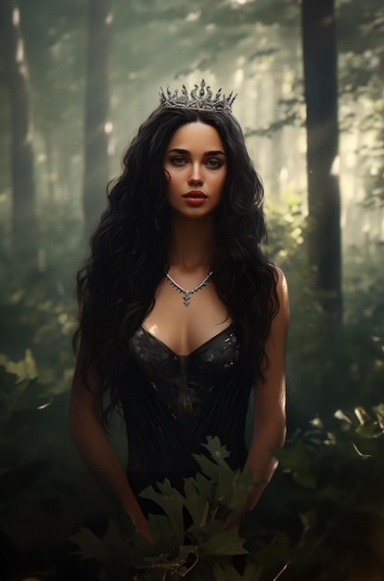 The Dark Queen
Original poster
ROLEPLAY DEPARTMENT
Invitation Status

Looking for partners
Posting Speed

Slow As Molasses
Online Availability

In the mornings usually but only during the week. Weekends are devoted to the family.
Writing Levels

Adept, Advanced, Adaptable
Preferred Character Gender

Male, Female, No Preferences
Genres

Modern, Magical, Romance, Medieval
Roleplays Featured in:
https://www.iwakuroleplay.com/threads/monster.55401/
Image source:
Gerard Salla
Character Name:
Xavier McAllister
Gender:
Male
Age:
Born in Ireland during the year 1766. He was murdered by a vampire at age 29 and was reborn three days later. He has been a vampire since his transformation in the year 1792. Making him 226 years as a vampire and 252 years on earth as of the year 2018.
Occupation:
Vampire
Strengths :
Heightened senses: strength, hearing, vision, smell, speed, agility
Ability to read and control the minds of humans
Weaknesses
Feeds solely on blood. Never from the dead or death will bring him down with it. Human blood provides more sustenance than animal blood though he can survive on animal blood if needed.
Can only be killed by sunlight, an intense sustained fire, or having the heart or head removed.
Fears
Direct sunlight and intense fire
History
During his human life, Xavier was married to his childhood friend Olivia. Olivia was an ivory skinned, auburn haired and ice blue eyed beauty from Scotland. Their marriage was prearranged by their parents, however, the two loved and adored each other immensely. To express her love for her husband, Olivia handed him a special made silver locket containing her photograph, a memento he would carry with him forever. The two families were very wealthy, often found attending community functions and various social gatherings. They had yet to have children, Olivia struggled with it but they never stopped trying in hopes that perhaps one day they would be blessed with the family they always desired.
One night, as Xavier returned home alone from a business event, he was bombarded by a sadistic individual hell-bent on harming him, cursing him to an eternity of an immortal and lonely existence. Xavier was drained of his blood in a back alleyway in Ireland in 1792 and force-fed from the wrist of the same individual that killed him. Everything went blurred, went dark, his heart slowed until it finally stopped and he was left dead on the street. The next thing Xavier knew he had awoken in a dark place, a coffin.
With newfound strength, he punched through the lid of the coffin, dirt pouring in on him as he dug his way out of his own grave. When he was finally able to free himself from his own tomb, he was immediately met with the same man that had murdered him three days before. Xavier was filled with rage when he saw him but the other man was faster and stronger, overtaking Xavier when Xavier attempted to come against him. The man explained he was a vampire and that he had changed Xavier into one as well. The reason? None. He had none. It was simply his sick desire to end and produce life at will, Xavier just so happened to be in his path.
The vampire introduced himself as Desmond Conroy and at the time he was a little over three hundred years old. Over the course of a few weeks, Desmond taught Xavier how to be a vampire. He taught him to feed, never from the deceased or he would become ill and never from animals or he would never be satiated. Xavier learned how to use his newfound strength, how to use his supernatural speed and even how to read and control the human mind. Perhaps vampirism wouldn't be so bad, Xavier remembered thinking but it was the last aspect of vampirism that sealed his eternal fate. He could never return to his family. Humans couldn't grasp the concept of immortality. He had to leave his wife, his friends and never look back. It was what devastated Xavier the most. He was a man dedicated to his family and his business. Now? Now he had to leave it all behind and leave his family to think he was actually dead.
It wasn't long before Desmond decided he needed to move on and that Xavier was not part of that plan. "You can't leave me like this! I have no one! You did this to me! You took everything from me and now you leave?!" were among the words Xavier yelled at Desmond the night he left. Desmond just shrugged and welcomed Xavier to his new life, disappearing into the night just as quickly as he came.
Hatred. It was the first time in his life he had ever truly hated someone. Desmond took his life, his wife, his home and then left him alone to deal with the consequences. Xavier was a newborn baby vampire and now he was forced to fend for himself, alone. Continuing to live in the town he grew up and where his family lived was out of the question. He couldn't risk being seen plus the pain was too unbearable.
Xavier moved from town to town, honing his powers and becoming a master of his abilities. After three years he heard the rumors that his wife had died of the consumption. He hated himself then. He should've gone to her, saved her, done the same thing Desmond did to him but no. He couldn't damn his beautiful, loving wife to an eternal miserable existence like his own. She was better off without him, at least now she would not suffer. The only thing he had left of hers was a locket she had given to him on the day they married. He treasured the locket, took it everywhere he went, it was the only memento he had of the love of his life. He would never part with it.
The years slowly became decades, then slowly became centuries since his transformation. The longer he was a vampire, the less he could remember how he used to be when he was human. His only desire was to kill. His only desire was to feed. He kept a lonely existence, often burying himself in his own self-loathing and wallowing in the pain of his loss. It bred anger in him and a distaste for happiness and human life. He began to keep human pets to help pass the time and feed on until he grew tired of them and ultimately killed them.
He moved from place to place, country to country, but there was nothing that could fill the void within him. Not blood, not human pets, nothing. It was an endless cycle for Xavier. Or it would continue to be until he finally braved the sun and ended his existence. It was only a matter of time.
The years passed dreadfully slow, every night was a struggle to continue. The decades turned into a century. Xavier watched the world pass him by and change, whilst he stood exactly the same. It was depressing. It was evil to even live this long, he was the only member of his family still alive. Town after town, feed after feed, it was repetitive, boring and he contemplated doing the one thing Desmond told him never to do, go out in the sun. He was seriously considering it one night when he happened upon a newborn baby vampire. Xavier happened to be in Dublin at the time, thinking it best to meet the sun close to home, perhaps his own grave.

He could hear the newborn cursing in Gaelic, muttering to himself, "What am I supposed to do now?" Xavier didn't know why, but he was drawn to him. This man needed help, and Xavier wasn't just going to let him suffer like he was. He approached the other vampire slowly, cautiously and began speaking to him in Gaelic, "Evening sir. Are you alright?"

The other man turned to him quickly, jittery, nervous. He took a few steps back away from Xavier. He had just been turned and didn't understand the transition or what he was feeling. He didn't know how to control any of it, all he knew was that he was hungry. The other man wasn't sure whether to trust the other man or not. But he sensed immediately that he was different. Being close to this man did not make him hungry. "No," he said, in a voice barely above a whisper. "I don't know what is happening to me, I don't understand...and I'm starving."

Xavier raised a brow and approached the other vampire as slowly as he could. "Where is your maker?"
The other vampire furrowed his brow and was filled with anger immediately. "You mean the monster that left me to die in an abandoned alley?! I haven't the slightest idea. All I remember was drinking a little too much scotch, heading home but never making it. I was dragged behind an alley and some monster drank.... drank...my blood." The other vampire shook his head, shutting his eyes as he recalled the events of that night. "I don't really remember anything else. I just woke up and I was alone in some cellar. I've been wandering about ever since."
(TO BE CONTINUED)
Last edited: