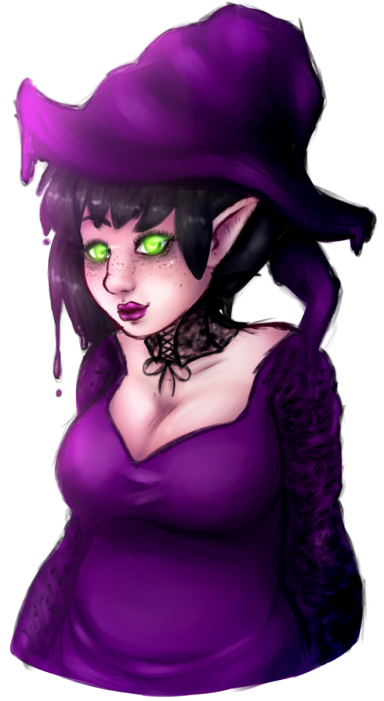 Mom-de-Plume
Original poster
SITE SUPPORT
DONATING MEMBER
Roleplay Invitations

One on One Roleplays
Posting Speed

Several Posts a Day, A Few Posts A Day, One Post a Day, A Few Posts a Week, One Post a Week
My Usual Online Time

11PM to 2AM EST, plus or minus a few hours in either direction.
Writing Levels

Adept, Advanced, Prestige
Genders You Prefer Playing

Male, Female, Androgynous, Primarily Prefer Female
Playing Style- Passive or Aggressive

Combination.

My strengths lie more in the direction of emotions and short-term ideas, where my ability to plan out long-term plots is weak. I do best with a partner who helps me cover that weakness.
Favorite Genres

I'm open to a wide range of genres. Obscenely wide. It's harder for me to list all I do like than all I don't like. My absolute favorite is mixed and multiverse, but I'm not limited to those.

• Mixed Genre
• Multiverse
• High Fantasy
• Hard Fantasy
• Low Fantasy
• OP Fantasy
• Science Fantasy
• Modern Fantasy
• Soft Scifi
• Science Fantasy
• Low Scifi
• OP Science Fantasy
• Modern Realistic (Strict)
• Modern Realistic (Loose)
• Urban Fantasy
• Alternate History (Fantasy Preference)
• Post-Apocalyptic Mixed
• Post-Apocalyptic Fantasy
• Post-Apocalyptic Scifi
• Post-Apocalyptic Modern
• Dystopia
• Displacement
• Military
• Dying Earth
• Supernatural
• Drama
• Mystery
• Horror
• Religious
• LBGT
• Crime/Detective
• Parody
• Comedy
• Tragedy
• Romance (Must Include Others)
• Erotic (Must Include Others)
Genre You DON'T Like

The list is short. because it's hard to find genres I don't enjoy.

• Yaoi/Yuri (Gay/Lesbian is fine!)
• Furry
• Fandom
• Historic Non-Fantasy
He smirked proudly as he watched the little one toss the cereal up into the cart.

"I adopted her last year. Wanted a kid, didn't want the kid to have my problems, so I adopted..." He gave a shrug, keeping to himself that he started the adoption process in a drunken fit of loneliness, then went through with it when he found out he drunk-selected a little girl with anger issues and emotional development delays who had been passed between foster homes twelve times in half as many months.

She deserved better than that.

"Most parents don't get to pick their kids, but I did." A hint of pride in his voice gave away that he didn't have any regrets.

"She's top in her class in reading level."