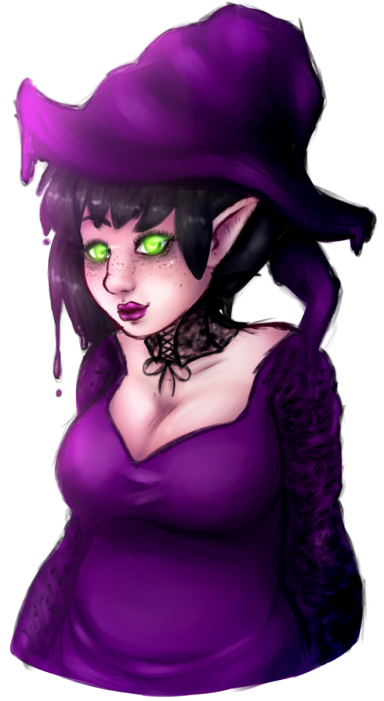 Mom-de-Plume
Original poster
SITE SUPPORT
DONATING MEMBER
Roleplay Invitations

One on One Roleplays
Posting Speed

Several Posts a Day, A Few Posts A Day, One Post a Day, A Few Posts a Week, One Post a Week
My Usual Online Time

11PM to 2AM EST, plus or minus a few hours in either direction.
Writing Levels

Adept, Advanced, Prestige
Genders You Prefer Playing

Male, Female, Androgynous, Primarily Prefer Female
Playing Style- Passive or Aggressive

Combination.

My strengths lie more in the direction of emotions and short-term ideas, where my ability to plan out long-term plots is weak. I do best with a partner who helps me cover that weakness.
Favorite Genres

I'm open to a wide range of genres. Obscenely wide. It's harder for me to list all I do like than all I don't like. My absolute favorite is mixed and multiverse, but I'm not limited to those.

• Mixed Genre
• Multiverse
• High Fantasy
• Hard Fantasy
• Low Fantasy
• OP Fantasy
• Science Fantasy
• Modern Fantasy
• Soft Scifi
• Science Fantasy
• Low Scifi
• OP Science Fantasy
• Modern Realistic (Strict)
• Modern Realistic (Loose)
• Urban Fantasy
• Alternate History (Fantasy Preference)
• Post-Apocalyptic Mixed
• Post-Apocalyptic Fantasy
• Post-Apocalyptic Scifi
• Post-Apocalyptic Modern
• Dystopia
• Displacement
• Military
• Dying Earth
• Supernatural
• Drama
• Mystery
• Horror
• Religious
• LBGT
• Crime/Detective
• Parody
• Comedy
• Tragedy
• Romance (Must Include Others)
• Erotic (Must Include Others)
Genre You DON'T Like

The list is short. because it's hard to find genres I don't enjoy.

• Yaoi/Yuri (Gay/Lesbian is fine!)
• Furry
• Fandom
• Historic Non-Fantasy
Aldric leaned heavily on his cane. The usual taxi wasn't available, and so he walked to the gym, and he felt it in his everything. Cross from the pain, the small man was in no mood when the woman behind the counter stared at him like he was a freak.

He was, but that was no excuse to be rude. He lifted his eyepatch absently as he pulled out his gym membership, and watched her shudder in his periphery.

Once that business was tended to, he flipped his eyepatch back down. It was petty and childish of him, but even if she was a new employee, that didn't make it less uncomfortable for him. He wanted a beer instead of a workout at this point.

With a grunt, he made his way to the locker room and changed, then entered the gym proper to begin, already regretting the decision to come. He leaned on his cane heavily as he looked around with his one good eye, scowling before he found a machine that would get him off his feet for a time. He set it to a fairly low weight to use for warming up, thankful that such a thing didn't require a spotter.

No, that was later, if he decided to try presses or lifts.

Fuck those things, but they made him feel strong, and the psychological good outweighed the horrible pain, he supposed.

He eyed the bench and the person currently on it, then sighed and began pulling down on the weights, the bar as crooked as his back. Each slow and purposeful pull brought a quiet-uttered curse until he ran out of swears and sat a few moments.

His rest ended, and he wiped down the equipment, drank from his water bottle, then began to hobble towards the bench press, with a muttering of "Screw leg day, I walked here today..."

Aldric's one eye peered around though, seeking a good spotter, until he saw her.

She was as tall as he was short, but at first he thought she was a man, until he was halfway to her and noticed those little things that indicated she wasn't a man, or at least wasn't a normal man.

"Hey!" It came out sharper than he intended, more angry-sounding, and he grimaced before he cleared his throat. "Sorry. Throat's fucked up. Mind spotting for me? Name's Aldric." His voice sounded like he gargled asphalt for fun.

With his twisted spine and uneven legs, and the way his face looked like it'd been halfway caved in by the ugly stick, he frankly expected her to run off, though something nagged. He'd seen her before... Why couldn't he place her? The man didn't realize he was squinting at her, nor that it was looking almost like he was glaring at her. His lack of proper eyebrows didn't help, nor did his prominent brow and deep-set eyes.